Micro Weddings in New Orleans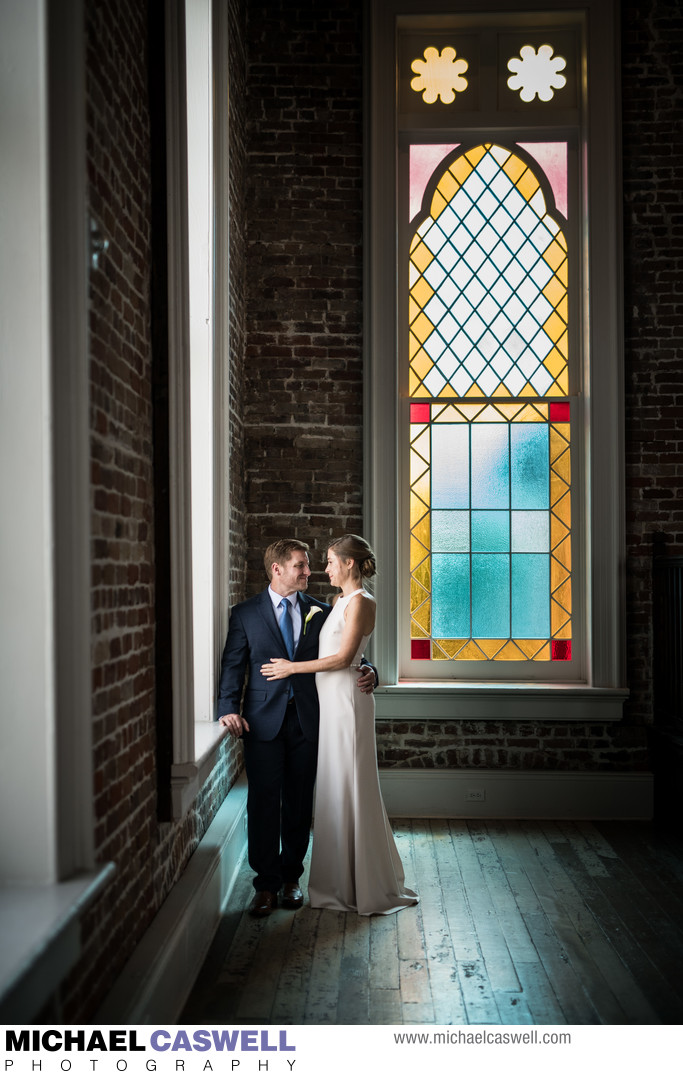 With concerns over COVID-19, along with the restrictions that the pandemic is placing on large gatherings such as weddings or other events, many New Orleans couples are choosing to have an intimate wedding or elopement instead of putting off their marriage plans to next year.
And with almost all larger already-planned weddings being affected by the coronavirus situation, though most couples are rescheduling their full wedding to a future date, some are choosing to instead have a small ceremony and reception on their original date with only close family members and friends in attendance, or in some cases rescheduling the reception for later.
Perhaps the chosen date is important for sentimental reasons, such as your parents' anniversary or the day that the two of you met. Or maybe you simply don't want to wait all the way until next year to become a married couple! Either way, a micro wedding in New Orleans lets you still get married on the date you want, regardless of the state or local restrictions on larger gatherings that may be in place.
With just a small number of guests present, these intimate wedding ceremonies can be done safely in accordance with state, local, and federal guidelines, and you may find the uncomplicated nature of this type of wedding to be refreshing.
As an experienced New Orleans micro wedding photographer who has captured many of these smaller nuptial ceremonies over the years, I can help you make the most of this special day with beautiful pictures that you will cherish forever.
How Much Coverage Time do I Need?
For just a ceremony and some portraits of the two of you, we can do this with an hour of coverage, two hours is plenty, and an hour and a half is a comfortable middle ground. In most cases, everything takes place at one spot (or within short walking distance), so we don't lose time traveling between locations.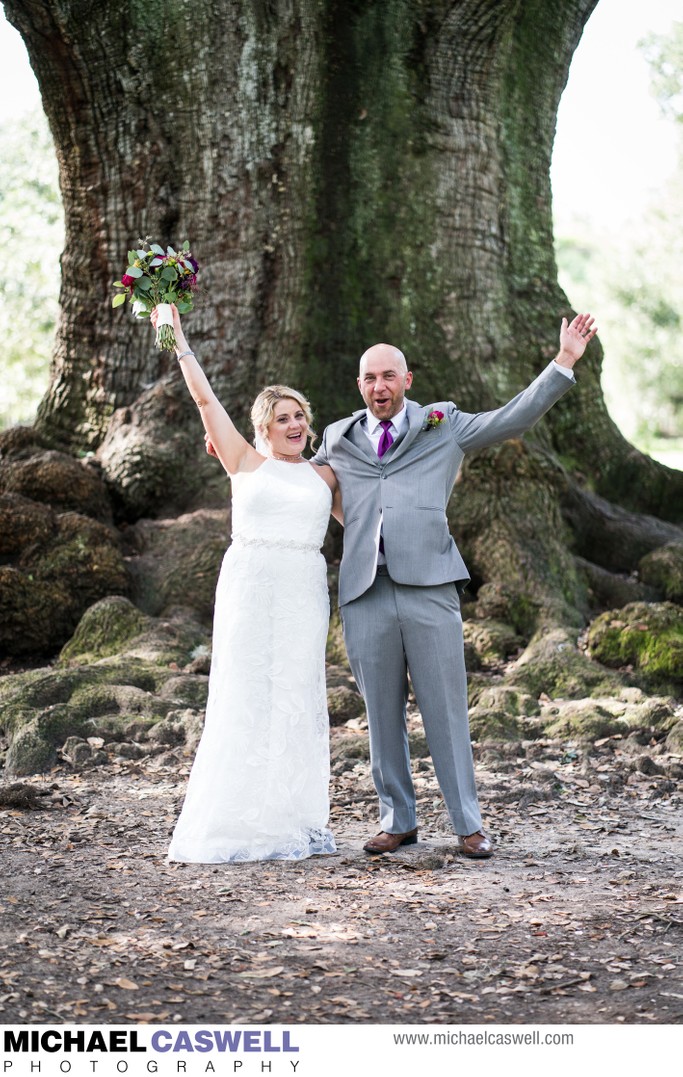 The ceremony and signing of the marriage license will typically take 20-30 minutes, leaving the balance of our time for portraits. If there are to be any family group shots, I recommend going with at least an hour and a half to two hours of coverage, as ideally we'd like to have at least 30 minutes (preferably an hour) for the portraits of you and your spouse.
If you are also having a small reception or other gathering that you'd like to have photographed, you'll need another hour or two of coverage for that.
But these are just rough guidelines, as the particulars of what you have planned will dictate how much coverage time is needed... I've photographed a few of these intimate weddings that have had 5-8 hours of coverage!
CEREMONY Locations
One great thing about a tiny wedding is that you pretty much do the ceremony anywhere. It can be a very informal gathering in a park (City Park has numerous spots, and the Tree of Life in Audubon Park is another popular choice), or Washington Artillery Park in the French Quarter (which has a great view of St. Louis Cathedral in the background). These locations are available for minimal cost (or in some cases, even free).
If you are thinking of something perhaps more private and formal, and don't mind paying a bit more, there are a multitude of choices available. Even many event venues and hotels that don't normally host small ceremonies like this have opened their doors for these micro weddings, given that the larger events that usually occupy these spaces have been so severely curtailed, so if you had a big wedding that was postponed, one of your first calls should be to your originally-booked venue to see if they might be able to accommodate your intimate ceremony.
Lastly, backyard weddings are becoming an increasingly popular option. This can literally mean the suitable backyard of you or a family member's home, or perhaps a nice piece of land out in a rural area that is available for your use. You can keep it simple, with just some basic DIY decorative elements, or hire a company to come in and jazz it up with elaborate decorations, candles, flowers, seating, etc.
Reception Options
While micro weddings often just consist of an intimate ceremony (and portraits), some couples decide to also have a brunch or dinner, either in addition to the big reception planned for later, or in lieu of it. There are numerous restaurants in the French Quarter and elsewhere in New Orleans with beautiful courtyards that are perfectly suitable for a gathering such as this.
If you are planning on a backyard wedding, you can have a caterer supply food. And just like with a ceremony, you are free to make the event as simple or as fancy as you choose.
Need Help Putting it Together?
While these intimate ceremonies tend to be fairly simple and easy to arrange, if you need advice, I can offer basic suggestions on locations, timing, officiants, and other vendors if needed. If you are looking for someone who can take care of all the details for you, and/or if you are envisioning something more sophisticated (decor, seating, musicians, etc.), I can put you in touch with a professional wedding coordinator who can really help you make this process as stress-free (and memorable) as possible!
Interested in booking me to capture your New Orleans micro wedding? Contact me now!