Wedding Reception Dance Floor DJ Lighting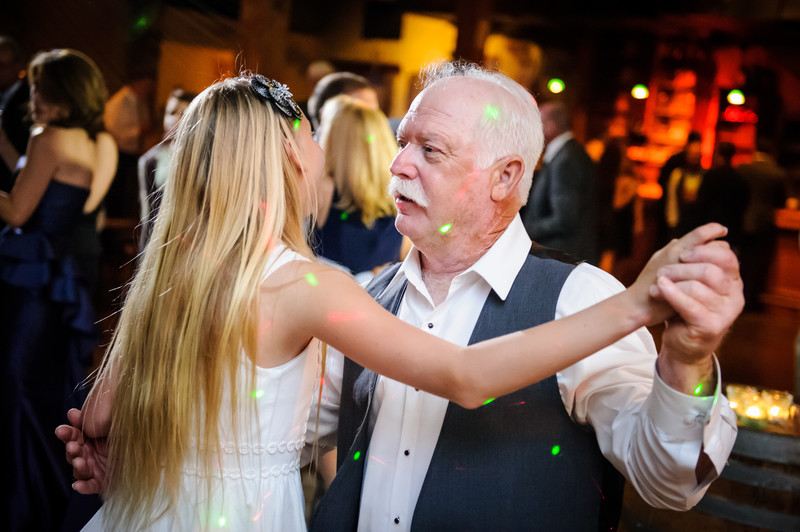 A common situation encountered at wedding receptions is the presence of special lighting effects provided by the DJ (and occasionally by bands as well). While tasteful decorative uplighting along walls is fine (as long as you like the colors chosen!), some of the special effect lighting machines that entertainment vendors use on the dance floor can have a very detrimental effect on your photographs.
In all fairness, I do not for a moment believe that this is intentional. A DJ's job is to provide musical entertainment and create a festive and exciting atmosphere for the couple and their wedding guests, and sometimes a significant aspect of how they often go about doing this is with effects lighting on the dance floor. And that's part of what you are paying them for! Meanwhile, I am a photographer, so I approach this from the opposite point of view. I operate under the assumption that, given the sizeable financial investment made and the lasting sentimental value of their wedding pictures, my couples place a higher priority on photography, so I consider what will make for the best images, or at least attempt to mitigate something that I know is going to look terrible.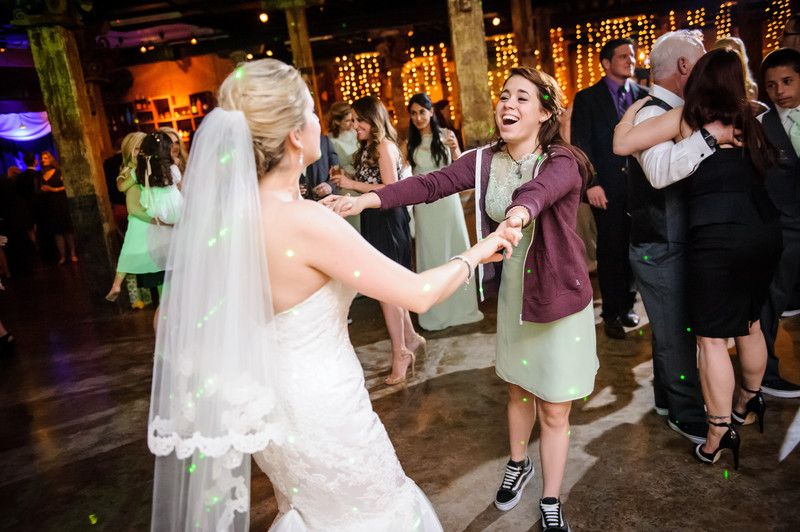 The absolute worst offenders in this category are the devices that project a moving grid of tiny and focused green and red laser dots that sweep across the dance floor. This will result in hundreds of very prominent brightly colored spots scattered on faces and clothing in many of the photographs. These will not look attractive or glamorous in any respect, and there's no camera setting that can make them not be visible. Other types of machines project larger multi-colored spots or more sophisticated light patterns that, while not as terrible looking as the laser dots, can still wreak havoc on pictures when photographed from certain angles.
While some of the higher-quality lighting machines can actually help make for some really great photographs, this usually requires that I shoot with the lights (which usually also means with the DJ table) in the background, which is fine for party shots, but not particularly desirable for certain moments like the bride and groom's first dance.
Couples should give this topic some thought, and discuss lighting with their entertainment vendor in advance to head off any potential issues. My recommendation is that you request that dance floor effects lighting machines be left completely off for the special dances (bride & groom, bride & father, groom & mother, etc.) and during other special events (cake cutting, bouquet toss, speeches, etc.). Dance floor lighting for the rest of the reception depends on your personal preference. I realize that this lighting helps enhance the party atmosphere, and though these lights will be visible on people in some shots, in general it does not look out of place during the general dancing portion of the reception.
However, I am of the strong opinion that the red/green laser dot machines have no place at a wedding at all (at least one that is being photographed), as these dots will look just plain terrible projected onto you and your guests regardless of the context.