Wedding Reception at Southern Oaks in New Orleans
This Michigan couple put on a great show for their first dance at Southern Oaks in New Orleans as their friends and family enthusiastically cheered them on.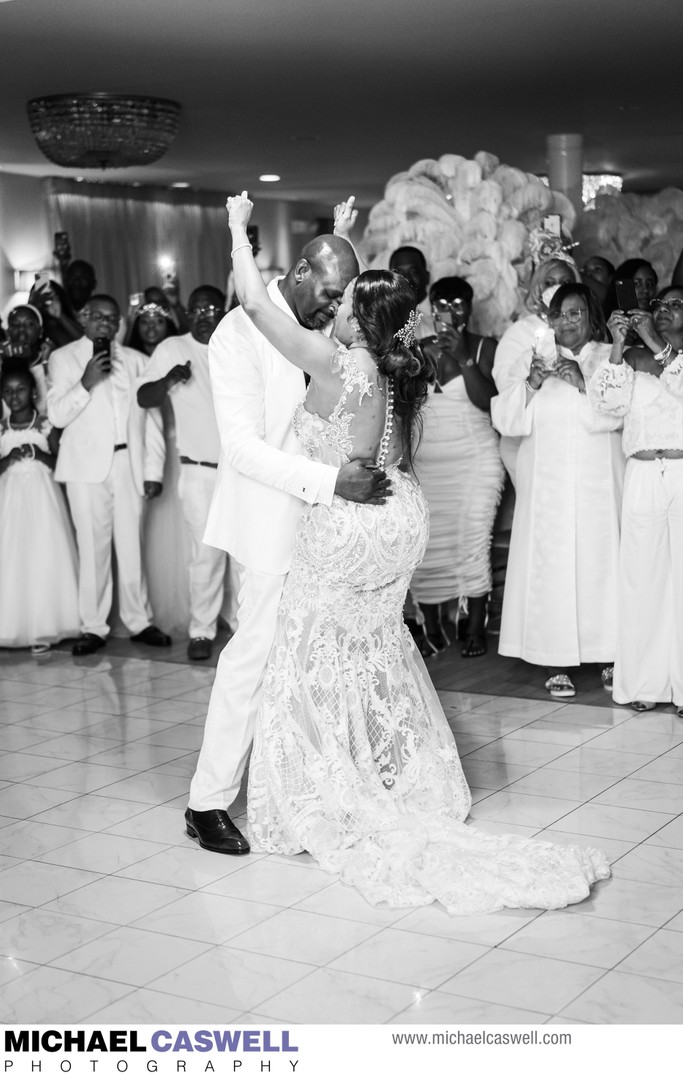 The ceremony took place at Southern Oaks as well. Everyone in the wedding party wore white outfits, and most of the guests did as well. Combined with the bride's gorgeous dress and very long cape made for a visually striking look for this Summer wedding. It's usually considered a social faux pas for any woman other than the bride to wear a white dress, but in this case it was a deliberate choice by the couple to encourage it. In fact, I think this was probably the first wedding I've ever done where the bridesmaids also wore white dresses!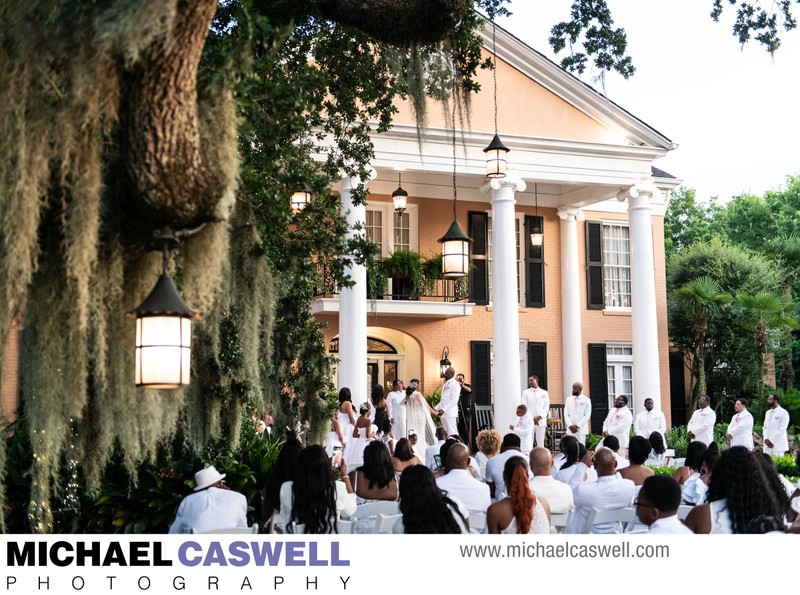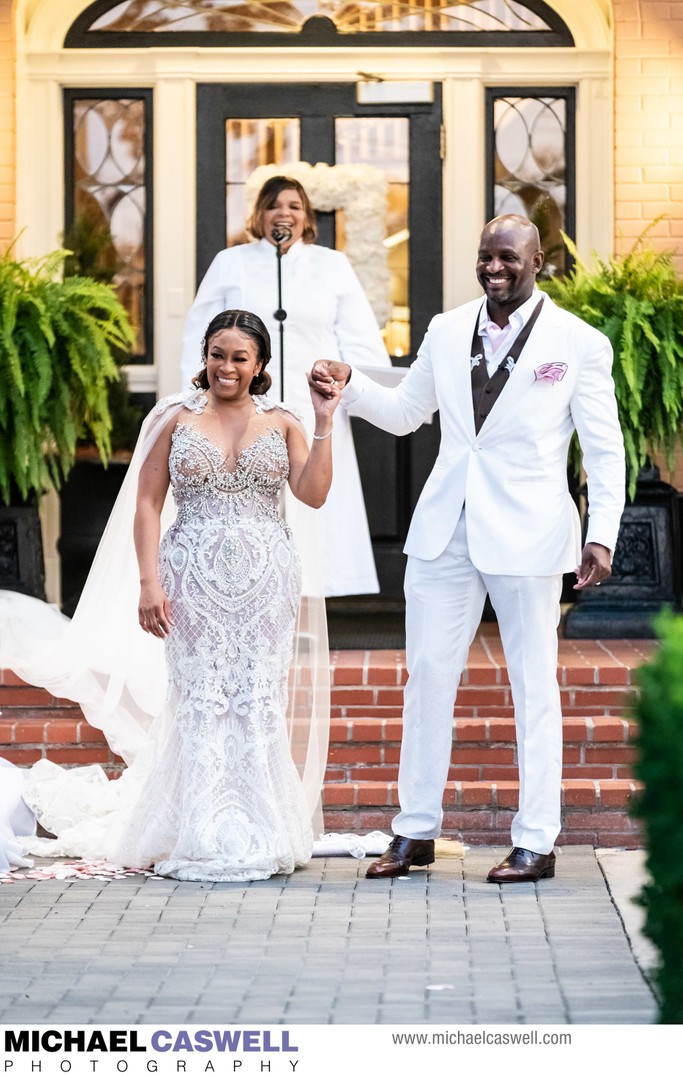 At the conclusion of the ceremony, the couple and their guests were treated to a signature Southern Oaks fireworks show!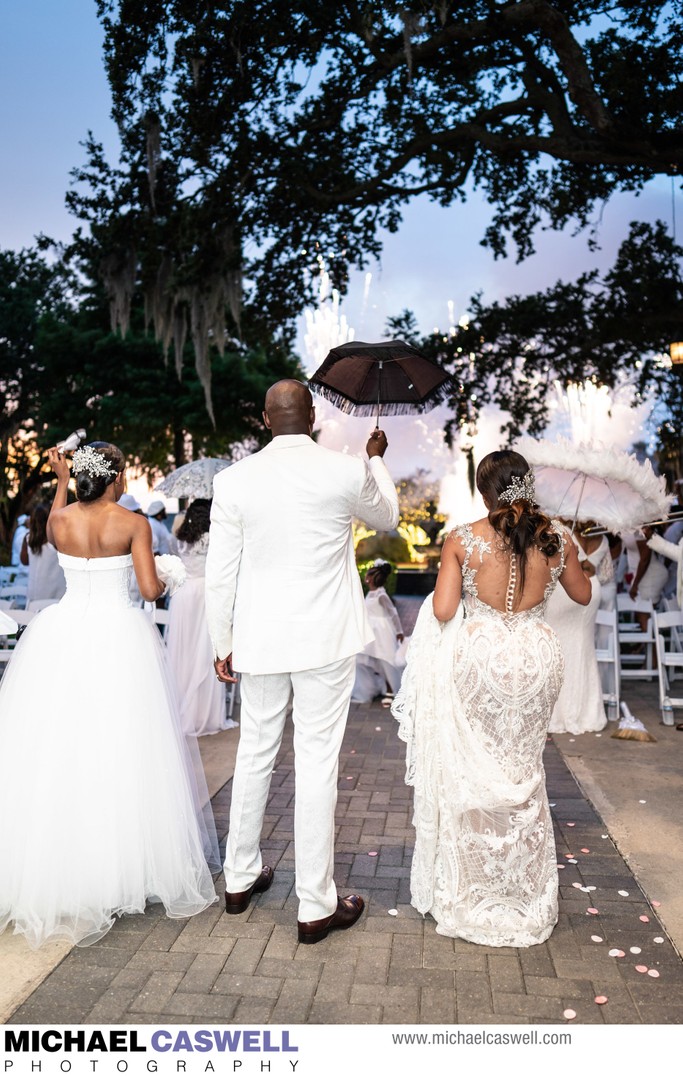 At the reception that followed, a great time was had by everyone!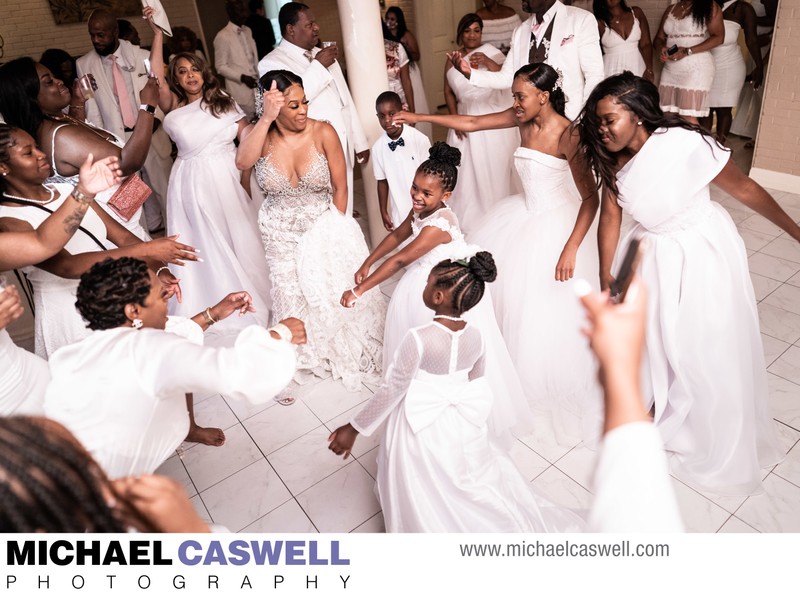 Location: 7816 Hayne Blvd, New Orleans, LA 70126.