Wedding Reception at Pat O'Briens Briars Room
This fun and easy-going Michigan couple had a delightfully intimate wedding in New Orleans with the ceremony taking place in Jackson Square and the reception at world-famous Pat O'Brien's, in the Briars Suite space upstairs. They had what was perhaps the best reception entrance ever, surprising their guests by having donned the costumes which, as had been mentioned during the ceremony, they had originally worn when they first met during a halloween party.
With my many years of experience as a professional wedding photographer in New Orleans, couples and guests often ask me, "I bet you've seen it all, right?", and although that's generally true to a large degree, I do occasionally get surprised and encounter something that I've never seen before... this was the first time I've had a bride and groom enter their reception in banana and hot dog costumes!
And this event was another great example of how a wedding can be fun and memorable without having to be huge and expensive.
Here's the positive review this bride subsequently wrote about me:
Michael Caswell was amazing!! We had our wedding in Jackson Square followed by a reception at Pat Obrien's. Michael captured every single moment and our photos turned out perfect! He accommodated all of our requests on photo locations and took us to a few cool spots in the French quarter to get some more awesome pictures. He was friendly and so easy to work with. He responds immediately to emails and kept us in the loop on each step. But again, our photos are seriously perfect. I recommend Michael Caswell 1,000 percent.
About Pat O's
Pat O'Brien's is a world-famous bar and restaurant in New Orleans, with its origins as a speakeasy during Prohibition, and moving to its current location in the 1940s. The historic building had originally been a private residence, and had also served as a theater. It was around this time that the proprietors developed a new drink recipe based on rum and fruit juice, and the famous Hurricane was born.
Many years later, a building around the corner on Bourbon Street was purchased, and Pat O'Brien's Courtyard Restaurant entered the scene. It is in this part of the property that the Briars Suite is located, a wonderful space on the second floor with a large balcony overlooking Bourbon Street, as well a smaller balcony with a view of the courtyard.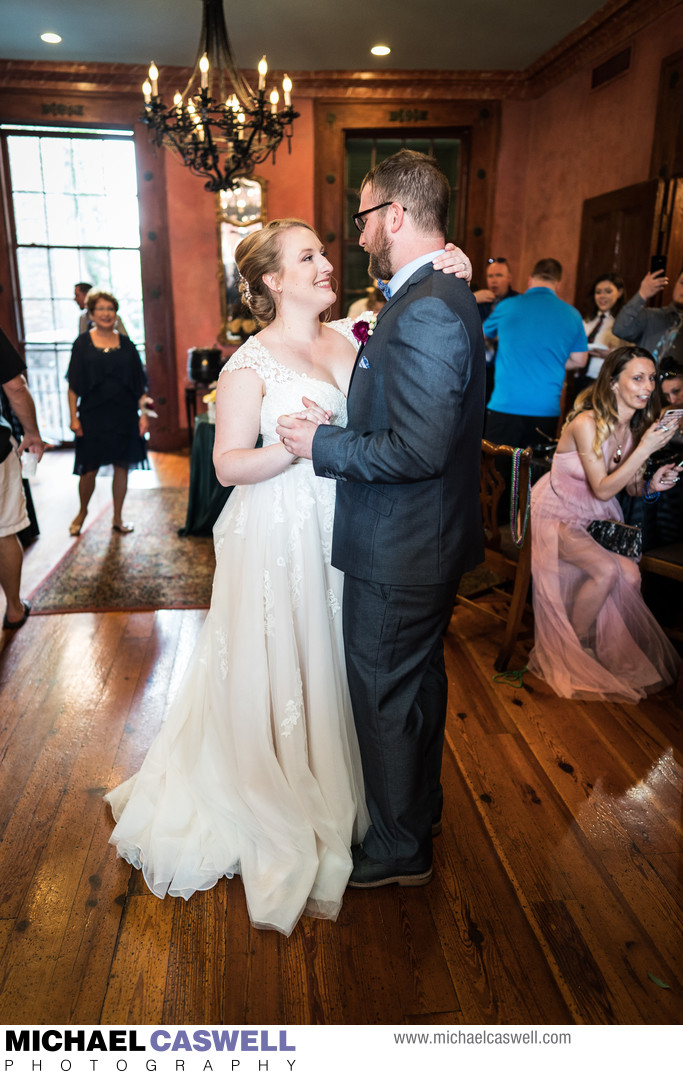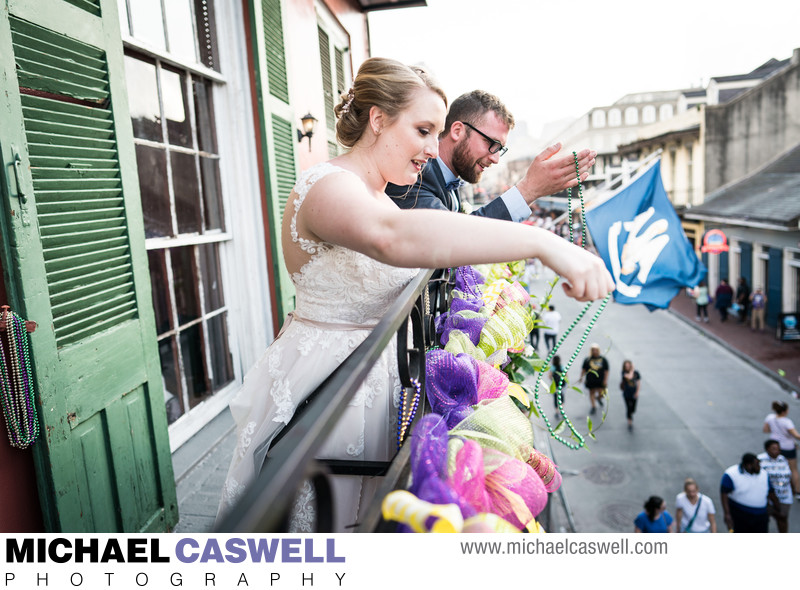 Location: 718 St Peter, New Orleans, LA 70116.