Wedding Reception at Degas House in New Orleans
This couple came all the way down from Alaska to get married in New Orleans, with their ceremony and reception taking place at the lovely and historic Degas House on Esplanade Avenue.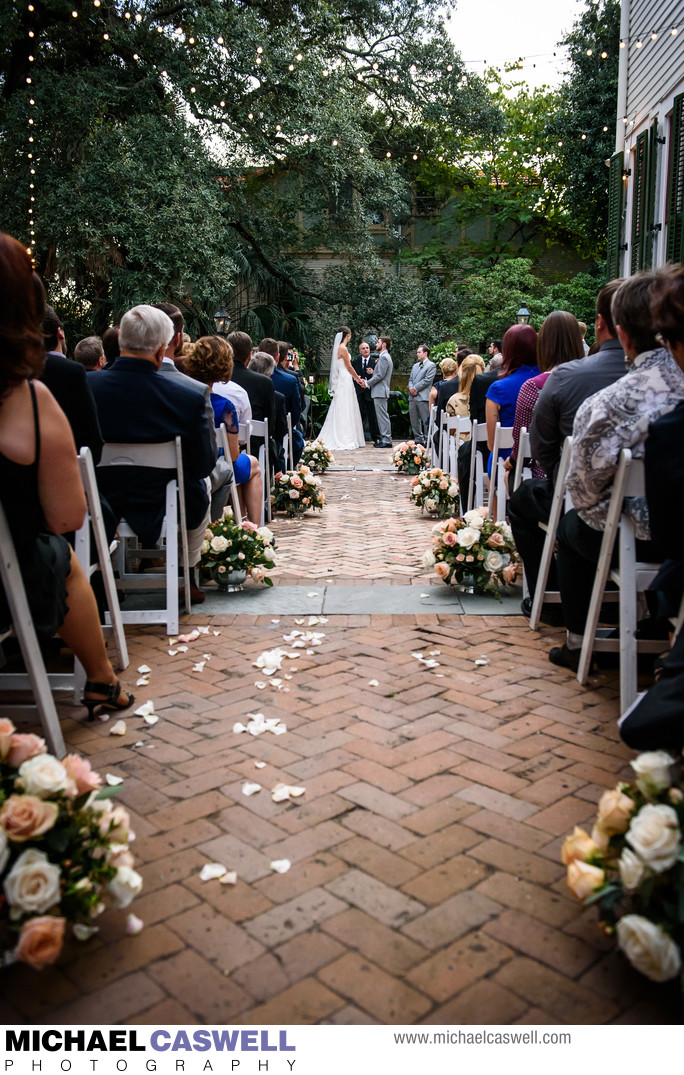 The bride was truly stunning, and quite a bit taller than the groom! The groom was a racing cyclist, and spent the early portion of his wedding day doing what he referred to as a "little ride" of about 62 miles along with some of his friends. For context, that's almost the driving distance between New Orleans and Baton Rouge! Naturally, the groom's cake was bike-themed.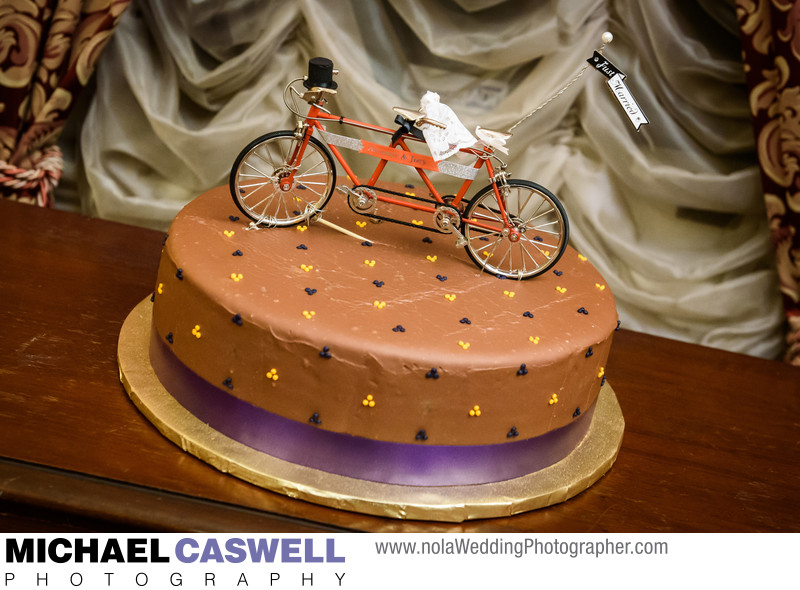 The ceremony took place in perfect light, starting about a half hour before sunset. Sometimes the wedding ring is a bit of a tight fit and is a struggle to get on the finger. Whenever this happens, it always makes for a great picture!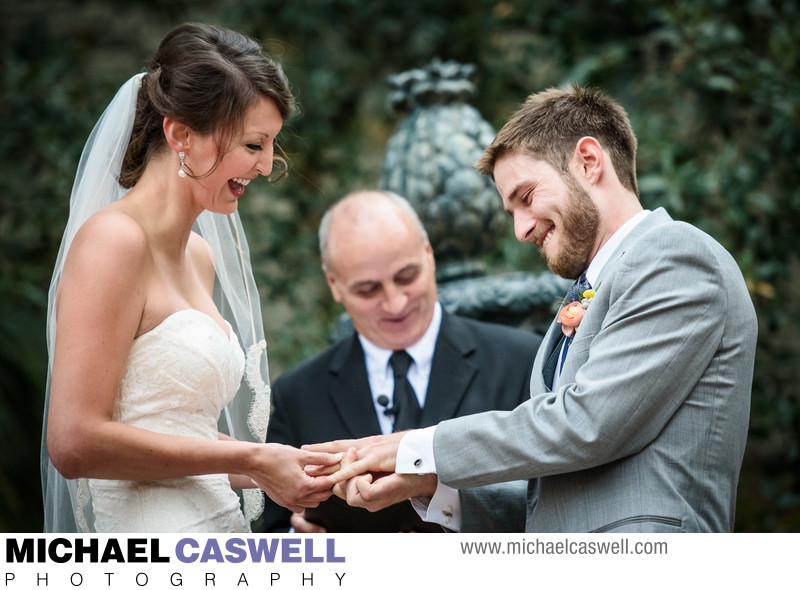 Toward the end of the reception, the couple had a big surprise, a visit of a fabulous brass band arranged in secret by one of the guests. This last photo in this post was at the end of the night... a Louisiana native, the groom was demonstrating his oyster-shucking skills to his bride when the last song of the evening was announced, so he whisked her over to the dance floor forgetting that he was still clutching the shucking knife! In short, it was a fantastic evening with some great people at a beautiful venue!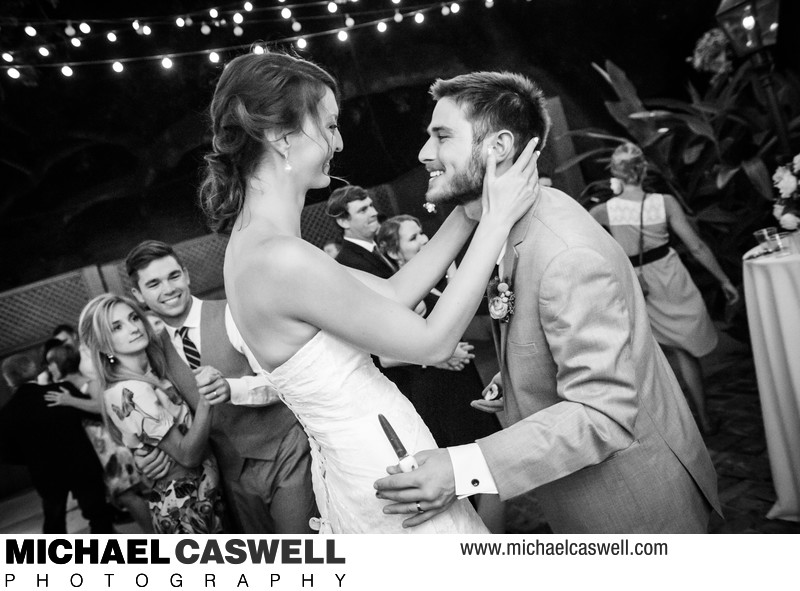 Location: 2306 Esplanade Ave, New Orleans, LA 70119.