Wedding Reception at The Capital on Baronne
This Baton Rouge couple's amazing wedding day, coordinated by Unique Weddings in New Orleans, started out with a first look at the nearby Roosevelt Hotel, which enabled us to get some portraits of the couple at the reception venue, The Capital on Baronne, before the ceremony, as well as all the formal group shots. We then headed over to Immaculate Conception Church for the ceremony mass.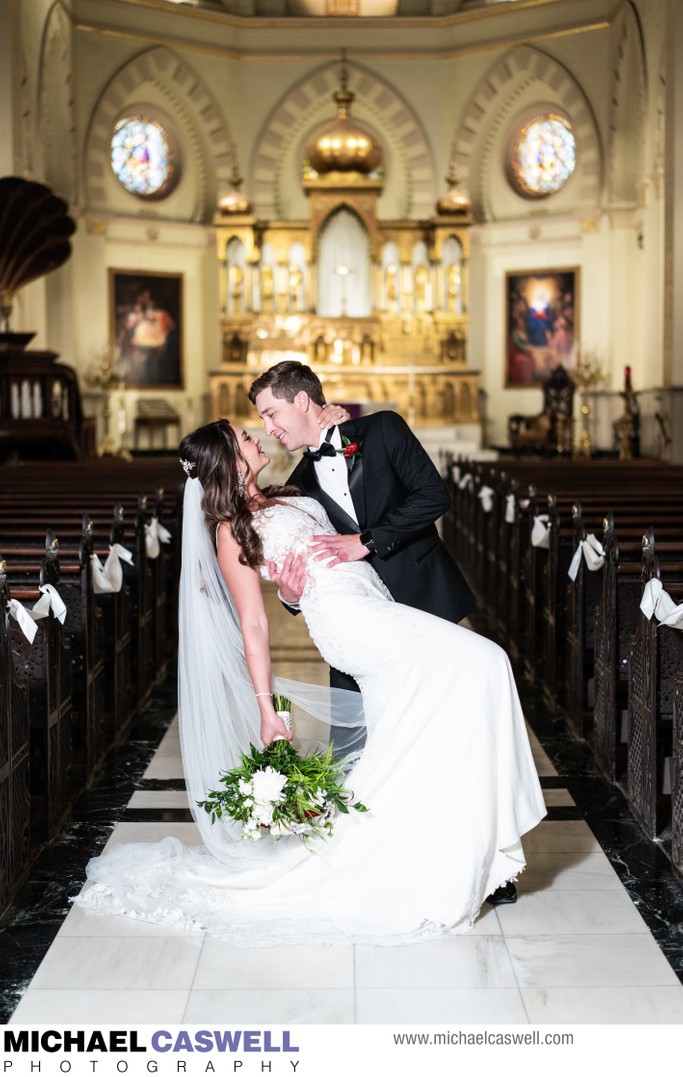 After the ceremony, the couple was given a big congratulatory send-off as they exited the church and headed back to The Capital for the reception. There, thanks to the perfectly planned timing as well as the Unique Weddings in New Orleans team keeping things on schedule, we had 15 minutes of fabulous light to work with for some additional portraits of the couple on the rooftop.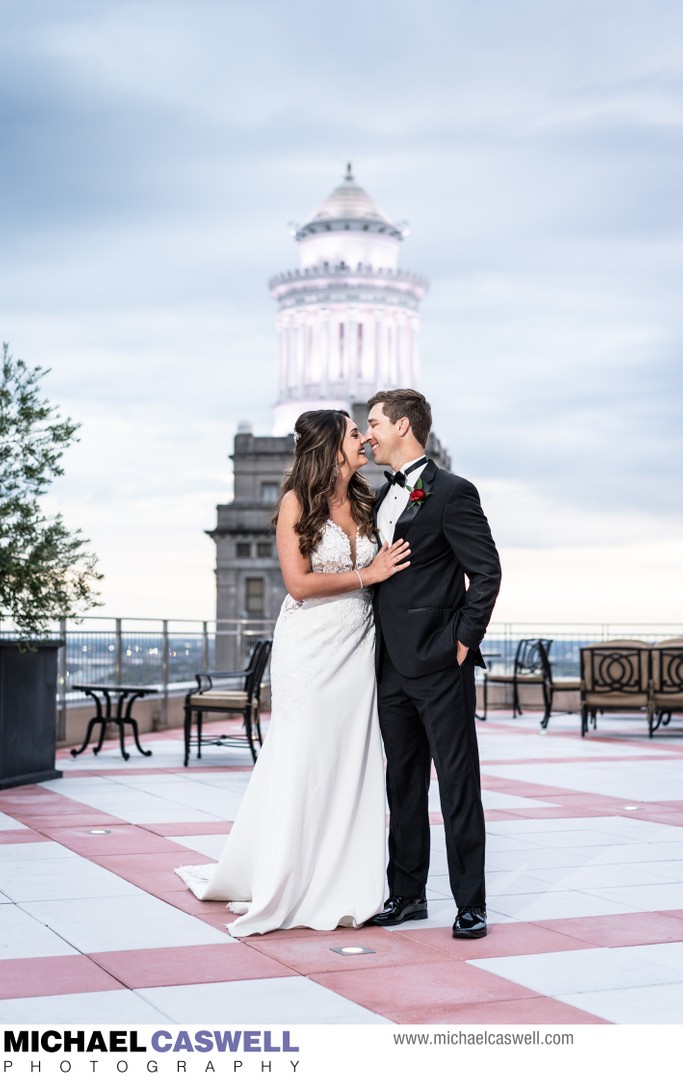 Then the party commenced, with The Mixed Nuts providing the entertainment, and everyone had a great time!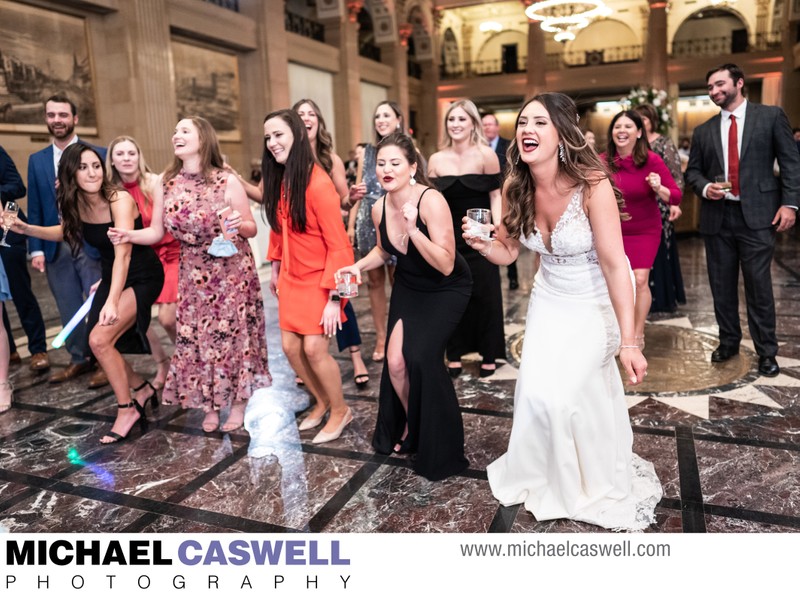 At the end of the night, the Kinfolk Brass Band showed up and wrapped up the fabulous event with a second line back to The Roosevelt.
Here's what the bride had to say after the wedding:
Michael was so awesome!!! He made our engagement photos during the height of Covid easy and was flexible. Our wedding photos turned out so beautiful and he captured every amazing moment. His professional, positive, easy going attitude was great to work with during a stressful time. Can't say enough good things highly recommend!
The Capital on Baronne is a spectacularly elegant wedding venue in downtown New Orleans. Formerly the opulently decorated lobby of FirstNBC bank, it now serves as a great place for even the largest wedding receptions. It's a mere half block away from Immaculate Conception Catholic Church, a very popular church for couples to get married in, as well as from the Roosevelt Hotel, and is also within Second Line distance from St. Patrick's. Of course, the venue itself can also host wedding ceremonies.