Wedding Reception at the Capital on Baronne
Words cannot describe how much fun this Capital on Baronne wedding reception was! The couple performed an amazing first dance, which included this spectacular lift.
We had started out the day with some "getting ready" photos at the nearby Roosevelt Hotel, and then we headed up to the rooftop pool deck area where the couple had their first look.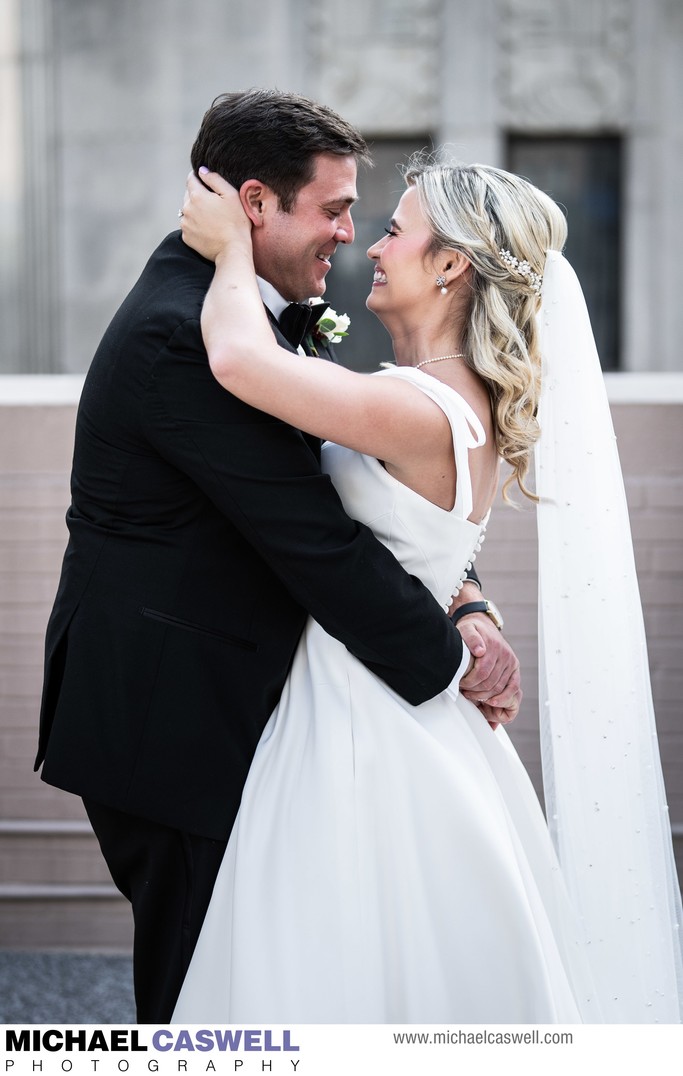 They also read their vows to each other at this time.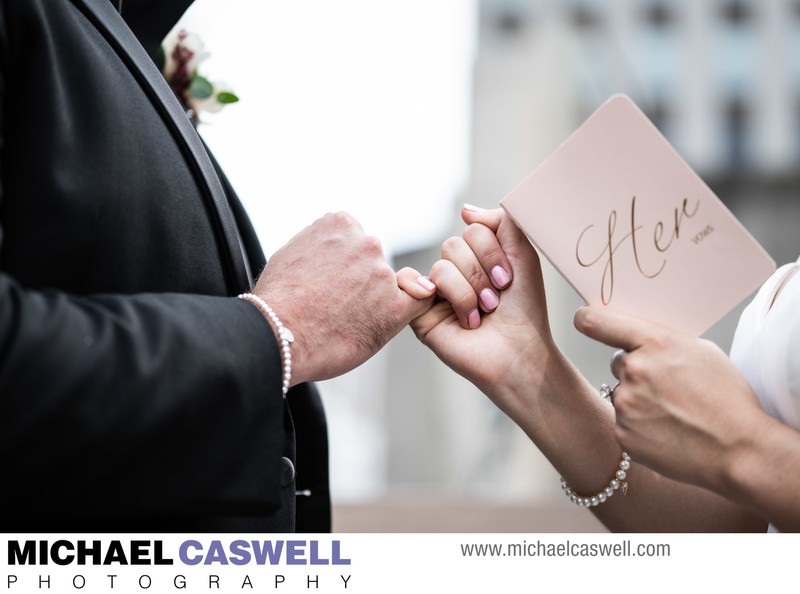 The ceremony took place across the street at Immaculate Conception Jesuit Church, concluding with this fabulous dip and kiss in the aisle to the delight of the guests as the couple recessed out.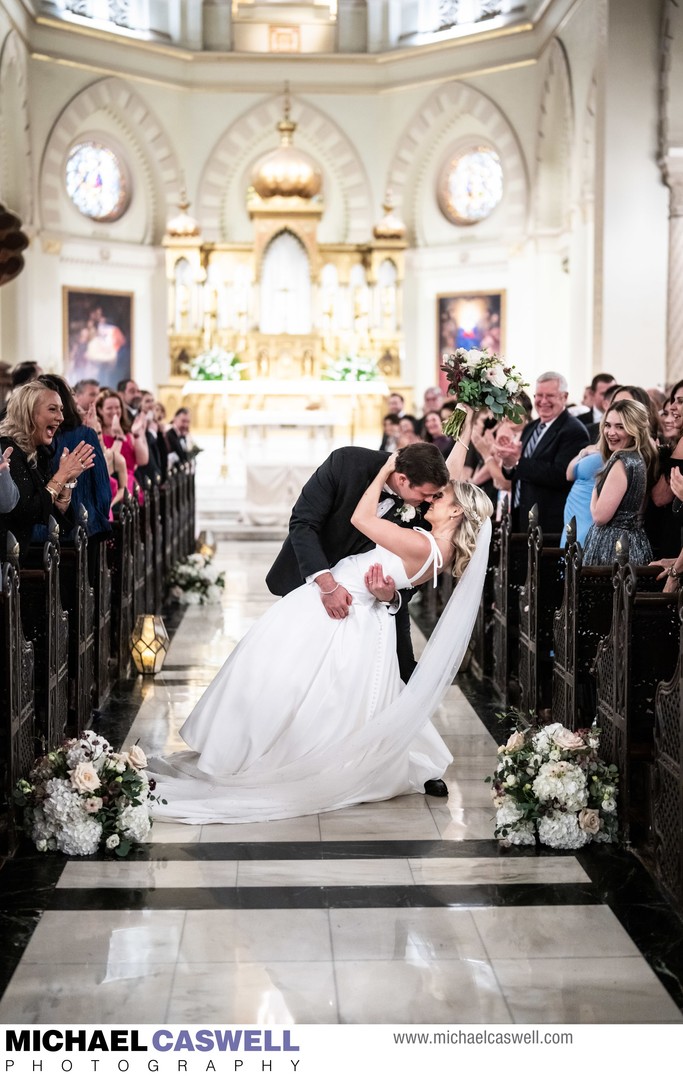 After a few quick group shots, it was time for the Second Line Parade.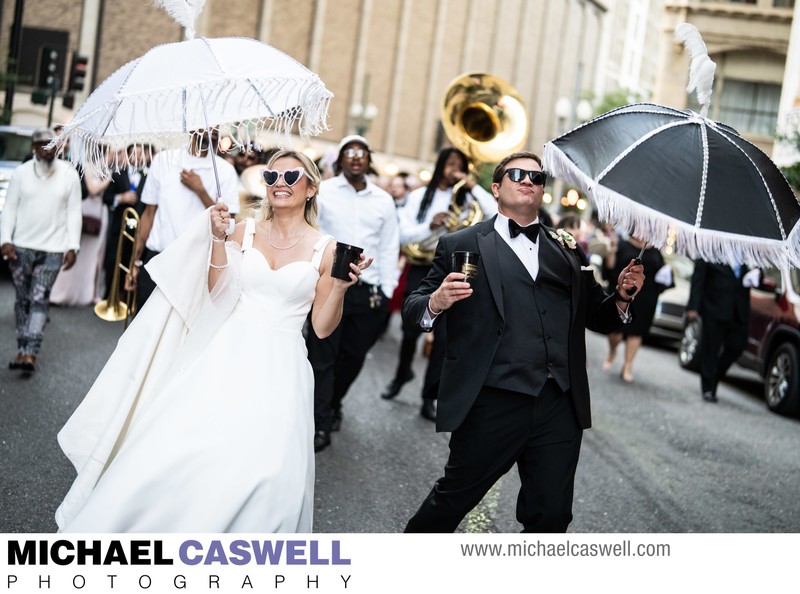 Because the church and The Capital on Baronne are only about a half block apart (which would have made for much too short of a parade), the route extended down Baronne Street several more blocks, passing the venue initially, then went back toward Canal Street, circling back past the church again and to the venue.
There, we did a few more portraits of the couple, including this shot of them kissing on the balcony overlooking the reception space.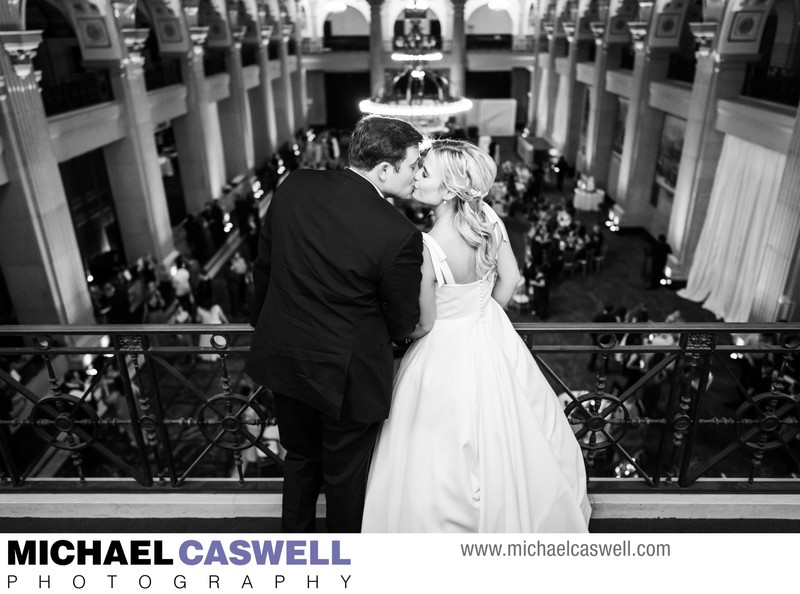 Once the reception kicked into gear, it was non-stop action all night. The groom belted out a shockingly good rendition of Proud Mary with the band.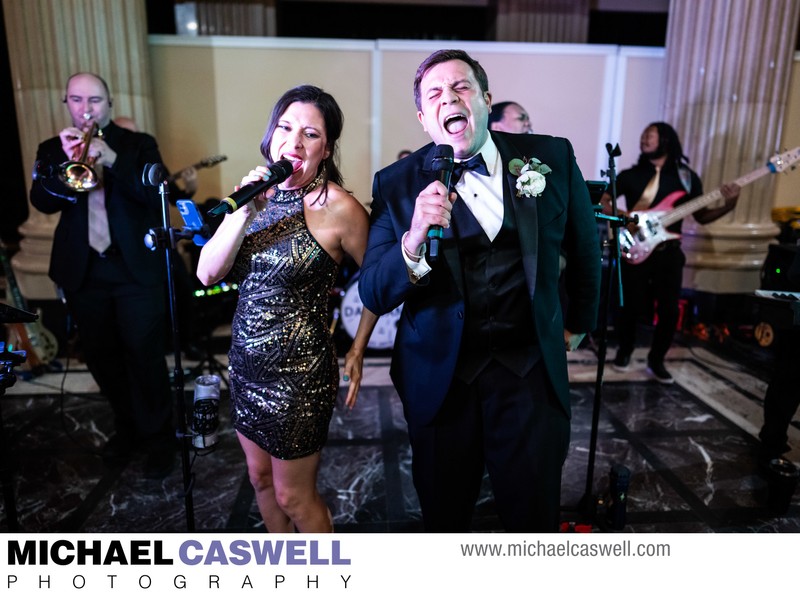 The bride performed a cheer stunt.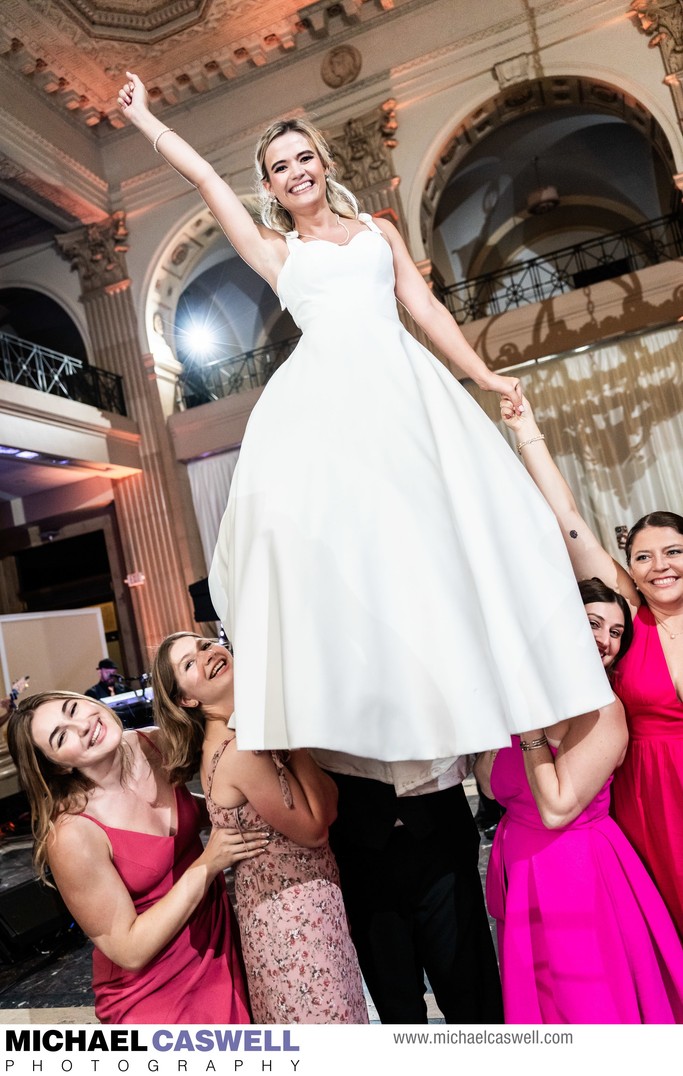 And to everyone's delight, the famous 610 Stompers, of which the groom himself is a member, showed up and put on a spectacularly entertaining dance performance.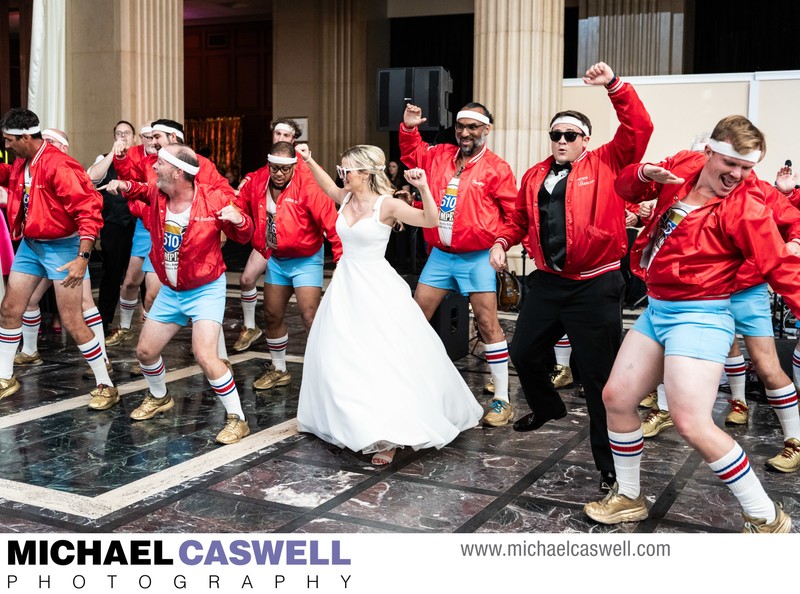 At the end of the night, the party didn't end, it simply moved to a new location (Finn McCool's Irish Pub), via a raucous ride on chartered streetcar, with the bride having changed outfits, and with the couple leading their accompanying friends in impromptu singing of a variety of classic songs along the way!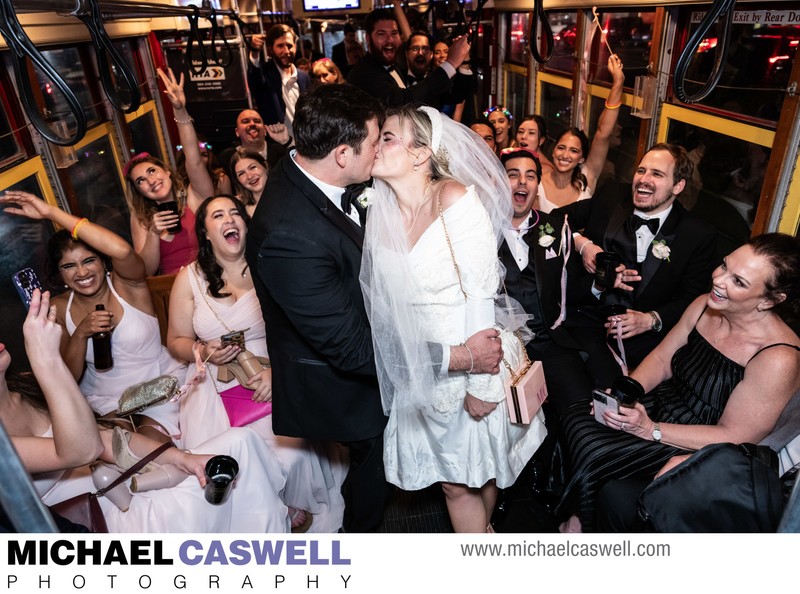 The mother of the bride wrote these kind words afterward.
BEAUTIFUL photos! MOB here to say this was the best venue ever with scrumptious food, incredible professionals every step of the way (especially Uncommon Camellia), delicious cake, stunningly gorgeous flowers, and now captivating photos! Wouldn't change a single thing! P.S. I'm the one shielding my eyes during the lift.
The Capital on Baronne is a spectacularly elegant wedding venue in downtown New Orleans. Formerly the opulently decorated lobby of FirstNBC bank, it now serves as a spacious place for even very large wedding receptions. It's a mere half block away from Immaculate Conception Catholic Church, a very popular church for couples to get married in, as well as from the Roosevelt Hotel, and is also within easy Second Line parade distance from St. Patrick's Church. Of course, the venue itself can also host wedding ceremonies.