Wedding Guests Having Fun at Southern Oaks
In this black and white photograph of a wedding reception at Southern Oaks in New Orleans, this groom and his friends are having a great time on the dance floor! This was probably the wildest event I've photographed at this venue.
At the end of the night when the reception had wrapped up, I said my goodbyes to the couple, packed up my gear, and headed to my car in the back parking lot. As I was placing my equipment in the trunk I heard a bit of a ruckus coming from the rear area of the venue, and, suspecting what was about to happen, I quickly grabbed a camera out of my bag and made a run for it even though I was already officially finished with my wedding day coverage and was "off the clock".
Turns out my hunch was correct... I arrived at the pool moments later to find the groom and a few of his friends in the water, just in time to capture a memorable photograph of him pulling his lovely bride in with him!
Just for the record though, the Southern Oaks staff certainly does not condone something like this, for obvious safety reasons. In fact, I believe it's even explicitly spelled out in their contract that no swimming in the pool is allowed!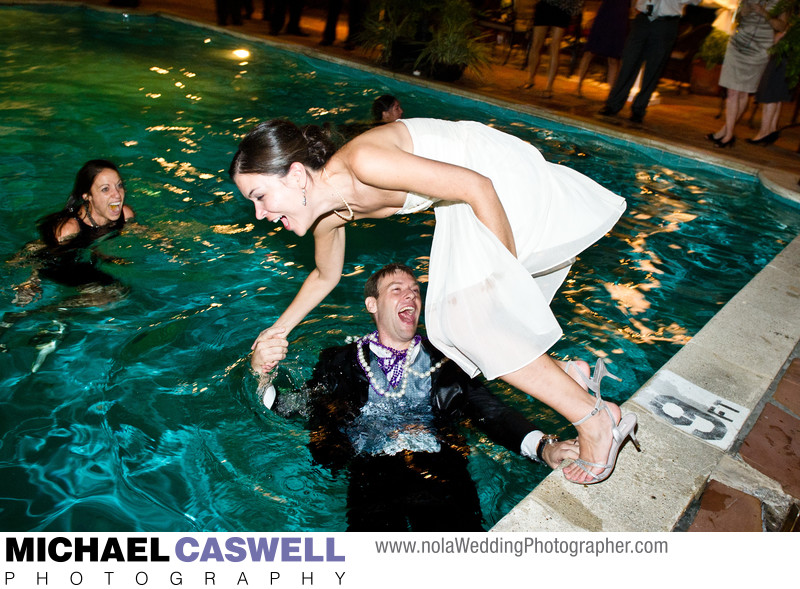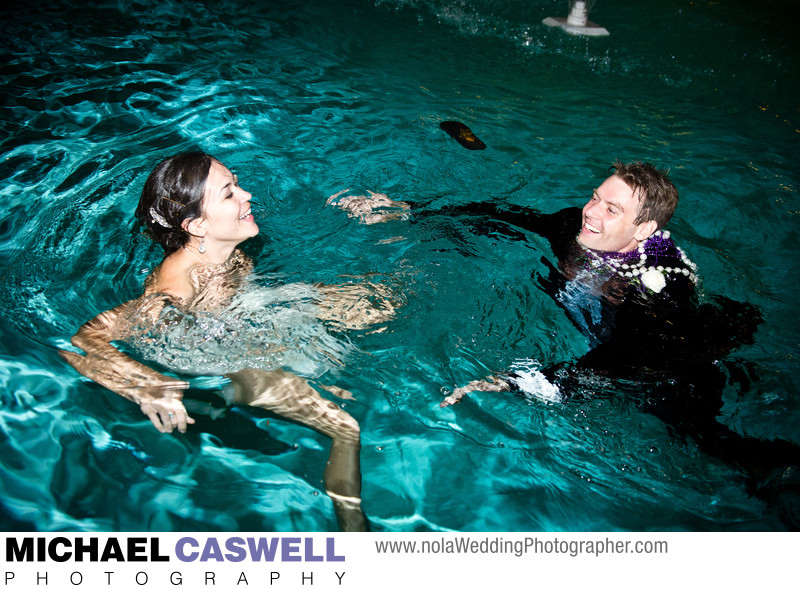 Location: 7816 Hayne Blvd, New Orleans, LA 70126.