Margaret Gardens WeddingReception First Dance
Margaret Gardens Inn is a cozy bed and breakfast located in uptown New Orleans that has a nice and spacious courtyard that is well-suited for small to medium sized wedding ceremonies and receptions.
I always love how the warm glow of those little string lights wrapped around trees look in the out-of-focus background of the couple's first dance photographs! Whenever I have a reception taking place at a venue that has lighting like this, I always try to seek out a good angle that will have these lights in the background.
Here's a photo from the couple's ceremony, which took place in perfect light.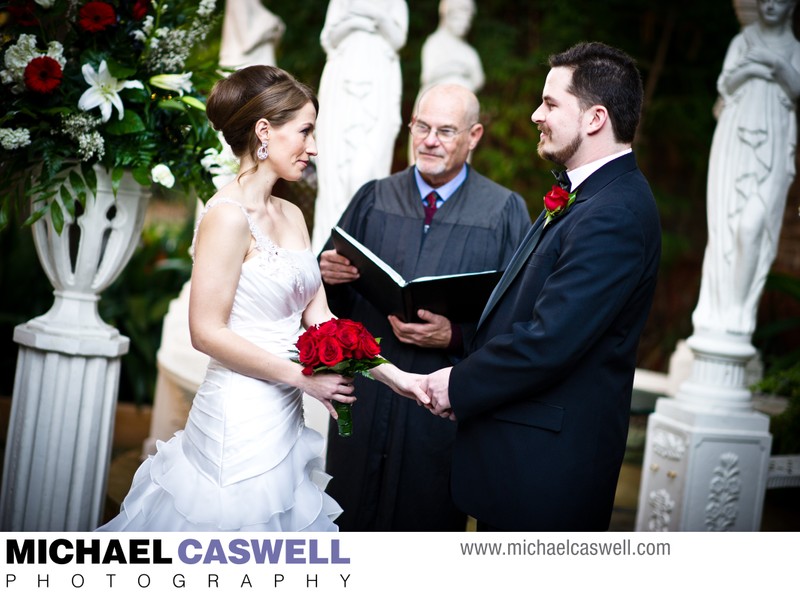 The bride left me this nice review afterward:
I chose Michael Caswell to shoot my wedding, one because of the quality of photos on his website and two because he offered a 3 hour deal where he just came for 3 hours to shoot then simply gave me all of the photos on a CD to use however I wanted. No mess and fuss with extras I didn't want. He was on time, accommodating to my ideas, and captured every part of my wedding and reception. The turn around was also quick to the photos on CD. I would recommend to anyone who is looking for a high quality, dependable and fun photographer.
Location: 1133 Margaret Place, New Orleans, LA 70130.