House of Blues New Orleans Wedding Reception
The bride is joined by some of her bridesmaids on the stage in the Parish Room during her House of Blues New Orleans wedding in this fun black and white photo.
The couple started out with a first look in nearby Woldenberg Park by the river, and then we headed up to the Foundation Room at House of Blues to do our formal group photographs, along with some fun shots such as this one of the girls sitting on the bar.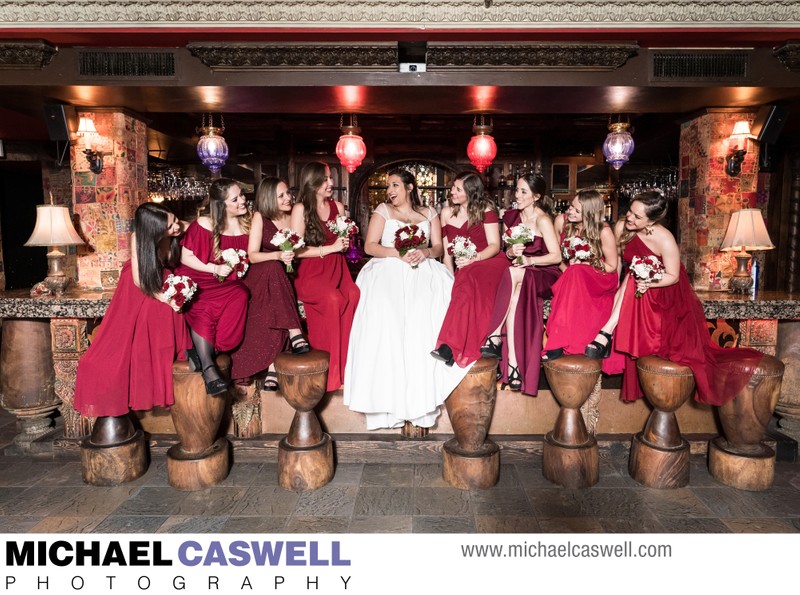 The ceremony, which was officiated by the bride's father, took place in the Voodoo Garden.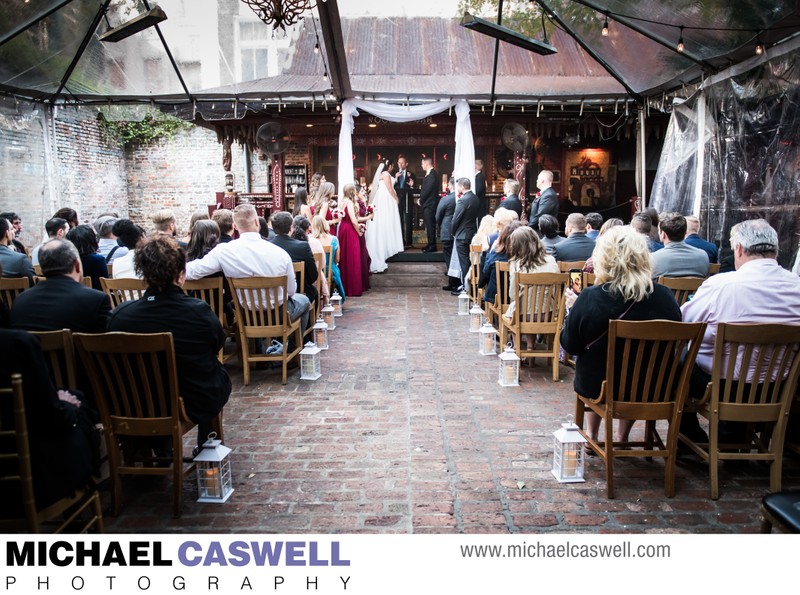 Then we headed up to the Parish Room for the reception.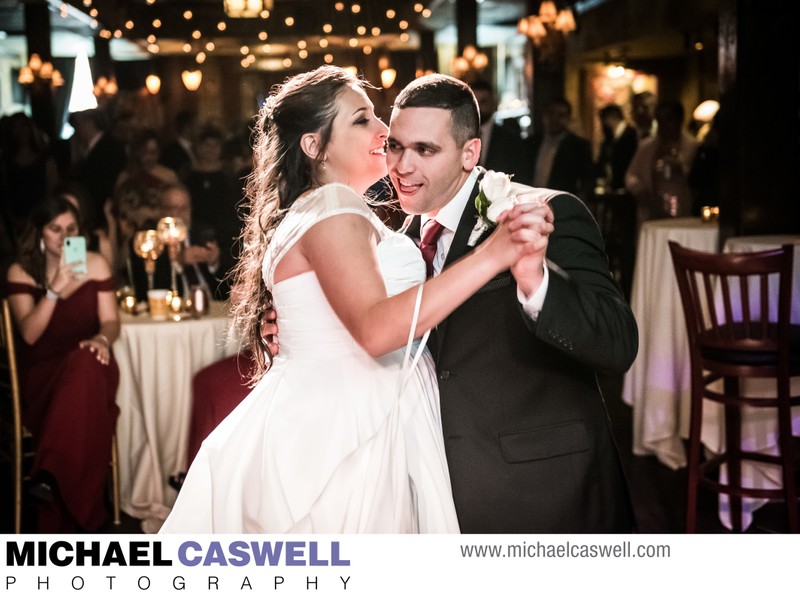 The couple's first dance was great, as was the bride's dance with her father, who impressed everyone throughout the night with his moves on the floor!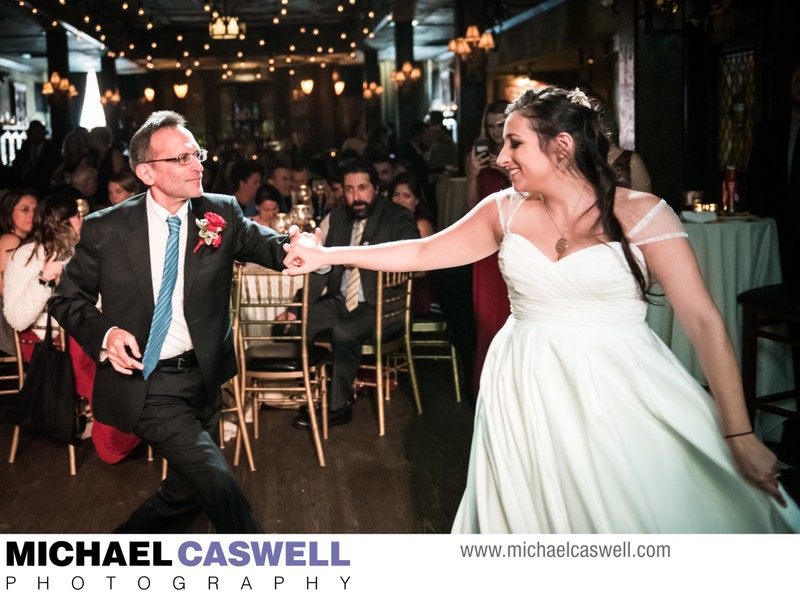 The first House of Blues location opened in Massachusetts in 1992, co-founded by actor Dan Aykroyd. The New Orleans location opened two years later, and is actually the smallest of the 11 House of Blues currently operating, which is understandable given it's location in the densely-built French Quarter.
The Parish Room has a reception capacity of about 200 guests, as do the Voodoo Garden and Foundation Room. There are other spaces in the venue that can host more guests, and for more intimate gatherings, Big Mama's Lounge can accommodate 50.
Location: 225 Decatur St, New Orleans, LA 70130.