Hotel Peter & Paul Wedding Reception in New Orleans
Weddings at Hotel Peter & Paul in New Orleans take place primarily in the Church, formerly Saints Peter and Paul Church built in 1860, adjacent to the School House, which is the main hotel building.
The Piazza, which is between the School House and Church/Rectory, was the perfect spot for this couple's first look and portraits, with it not only being an attractive location, but also was in perfect light thanks to the direction this side of the building faced providing a large area of shade from the late afternoon sun.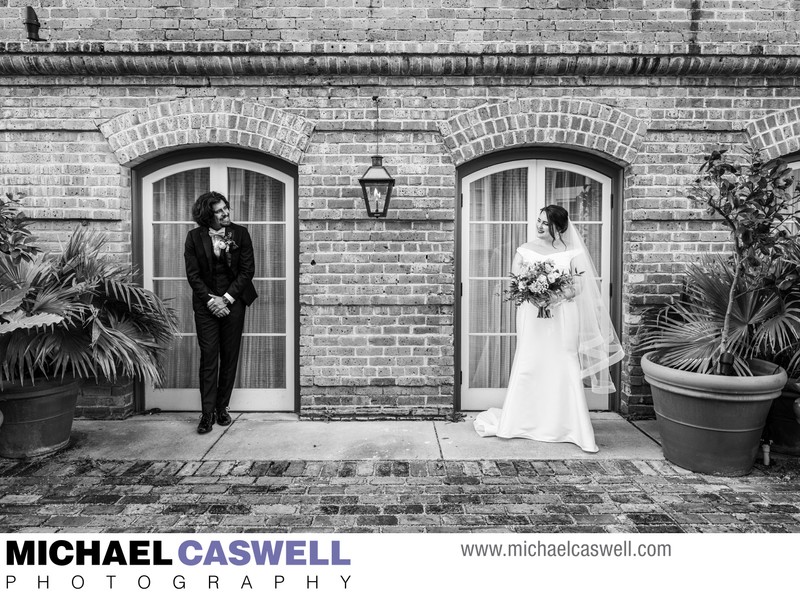 The Piazza is also used for a cocktail hour after the ceremony, so that the Church can be set up for the reception. The ceremony, naturally, also took place in the Church.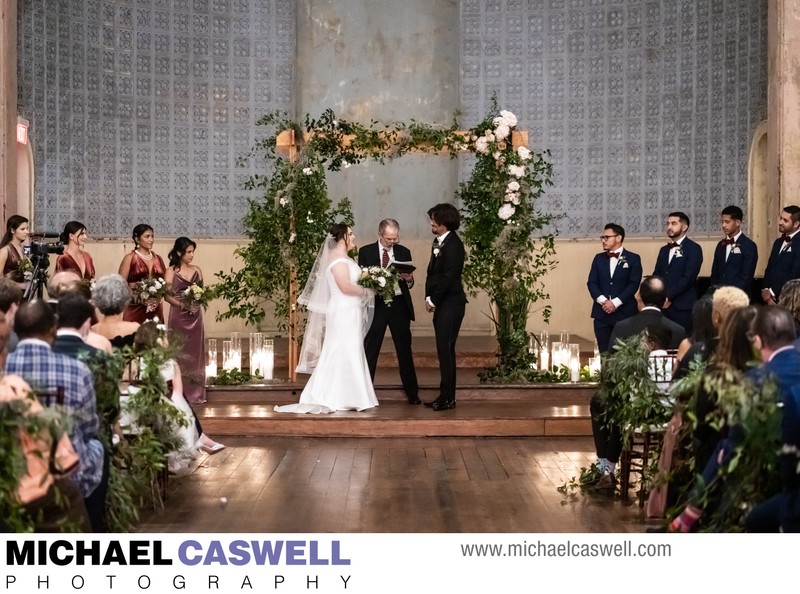 At the end of the night, the couple was given a send-off as they departed! The owners and management of Hotel Peter & Paul are very sensitive about respecting their neighbors, since this is primarily a residential area, so second line parades are evaluated on a case-by-case basis. Because this particular wedding reception was ending at 10:00 on a Thursday night, a second line parade departing from the venue was not allowed, so instead the couple and their guests made their way several blocks away to The Friendly Bar, and started the second line from there.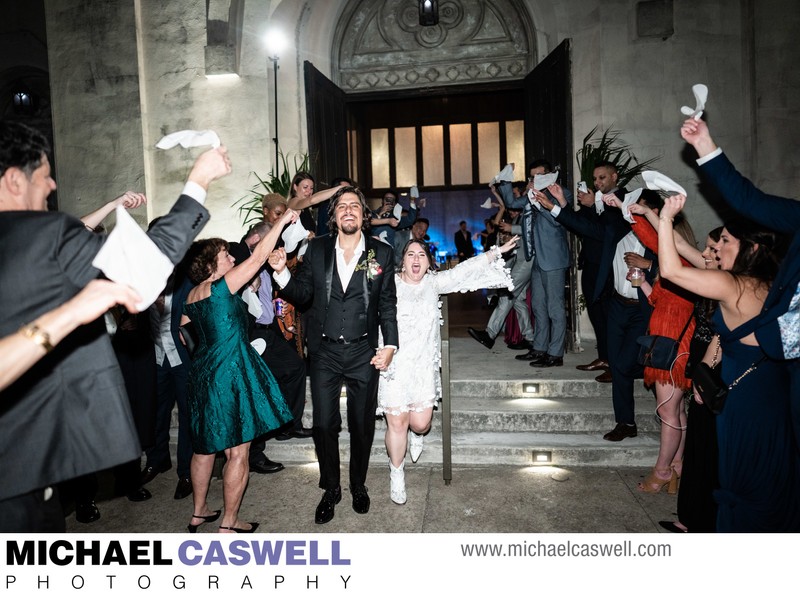 After the wedding, the bride's mother had these nice words for me:
Fabulous experience with Michael Caswell Photography! He was a gentle presence throughout our daughter's wedding and stayed to the bitter end! We are very happy with our sneak preview pics and can't wait to see the rest! Totally recommend!
Location: 2317 Burgundy St, New Orleans, LA 70117.