Groom lifts bride at Gallery Venue at Tomas Wedding
This handsome United States Marine groom lifted his beautiful bride and twirled around a few times during their first dance at their Gallery Venue at Tomas Bistro wedding reception, making for a great series of photographs. I'm always on the lookout for this kind of thing, but if the couple has something special like this during their dance planned, I always appreciate being made aware of it beforehand, as this bride did (telling me what was going to happen, and approximately at what point during the song).
Their first dance was well-choreographed, with several other impressive and crowd-pleasing moves.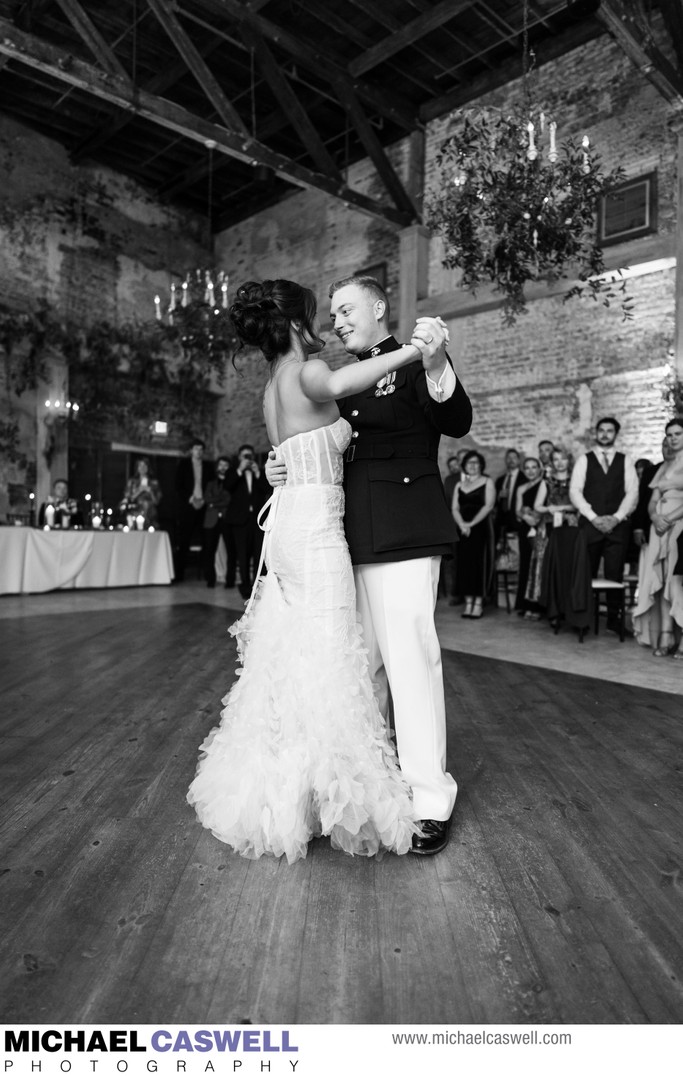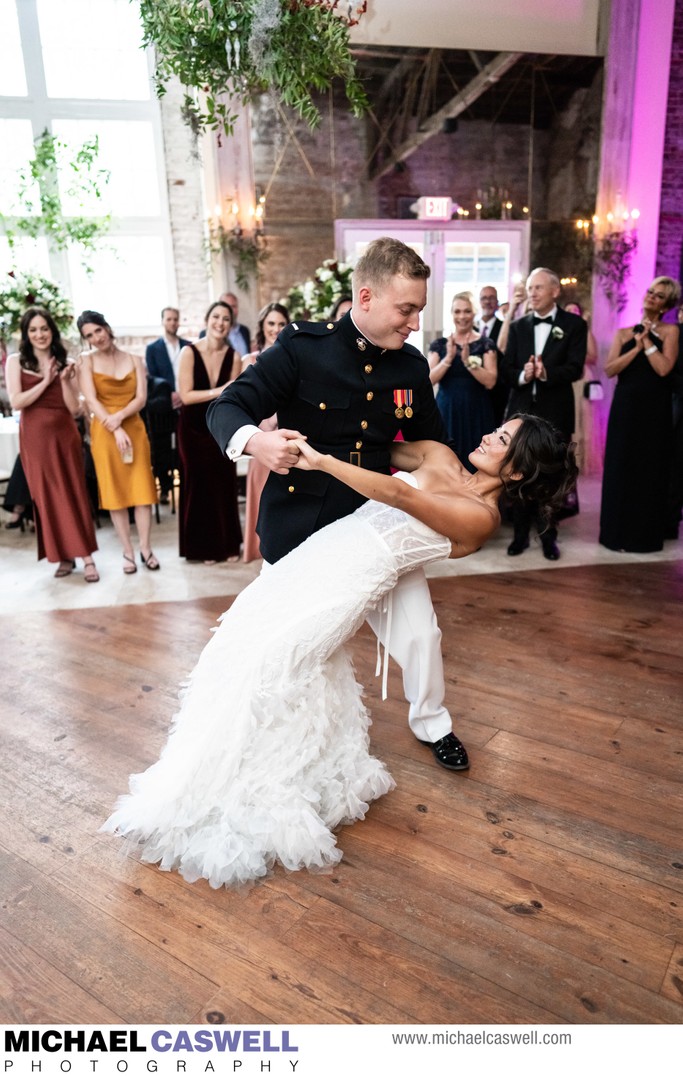 Their ceremony also took place at The Gallery Venue at Tomas, which is a beautiful space for a wedding. The floral arrangements for this event were created by Beth's Flowers.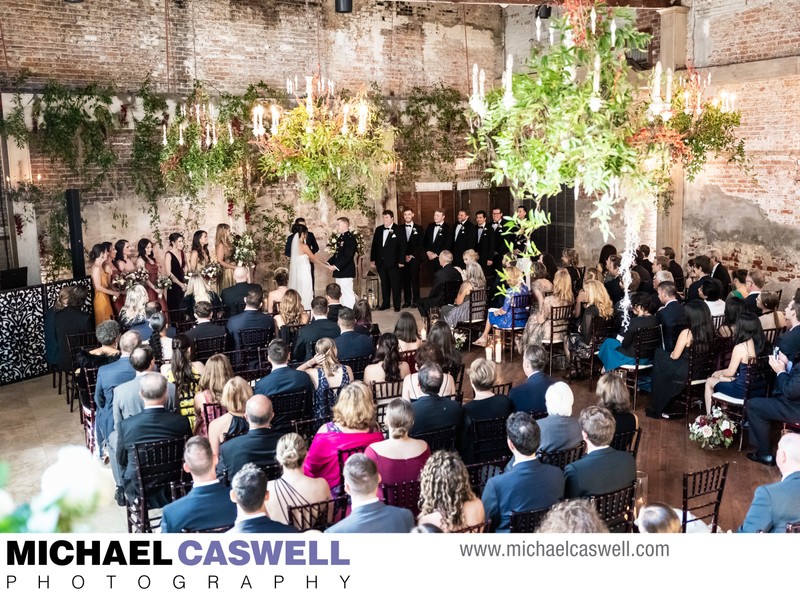 Because this same space is utilized for the reception, it can be helpful to plan for a second line parade through the streets, to give venue staff time to flip the room and arrange it for the party.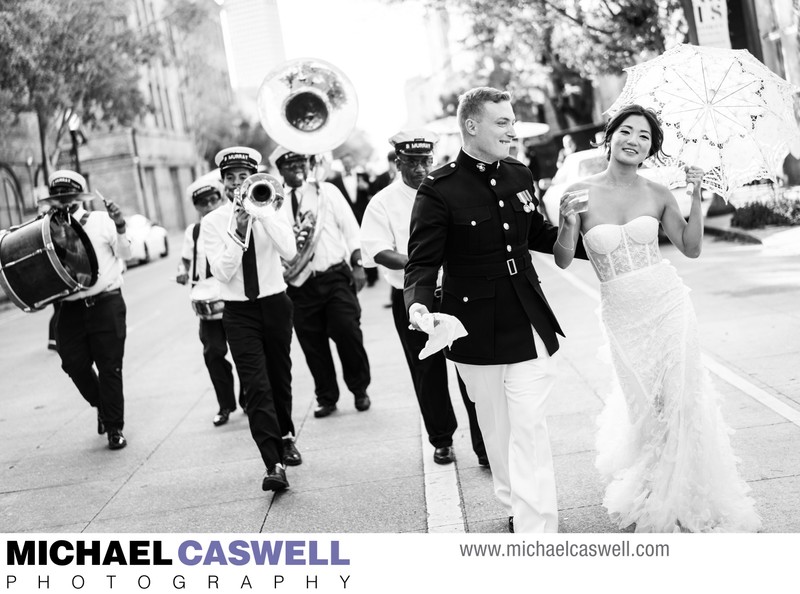 But the venue does also have ample space aside from this main room, which gives guests somewhere else to go while staff is working if you're not doing a second line.
Location: 755 Tchoupitoulas St, New Orleans, LA 70130.