Groom lifts bride at Elms Mansion wedding reception
This groom loved to lift his bride, and did so quite a few times during the course of their wedding reception at the Elms Mansion, including this wonderful photograph captured near the end of the night with the crowd of guests cheering in the background.
Located on St. Charles Avenue, The Elms is a well-regarded and popular wedding venue in New Orleans.
The outdoor space was beautifully decorated by Kim Starr Wise and New Orleans Candlelight Weddings. Though most wedding ceremonies I've photographed at The Elms have taken place at the gazebo, this couple chose to have their wedding on the spacious lawn on the other side of the hedges directly behind the gazebo, which enabled having the reception already set up rather than venue staff having to flip this space after the ceremony (which was important in this case, since the couple's second line was going to be at the end of the night, as opposed to in between the ceremony and reception).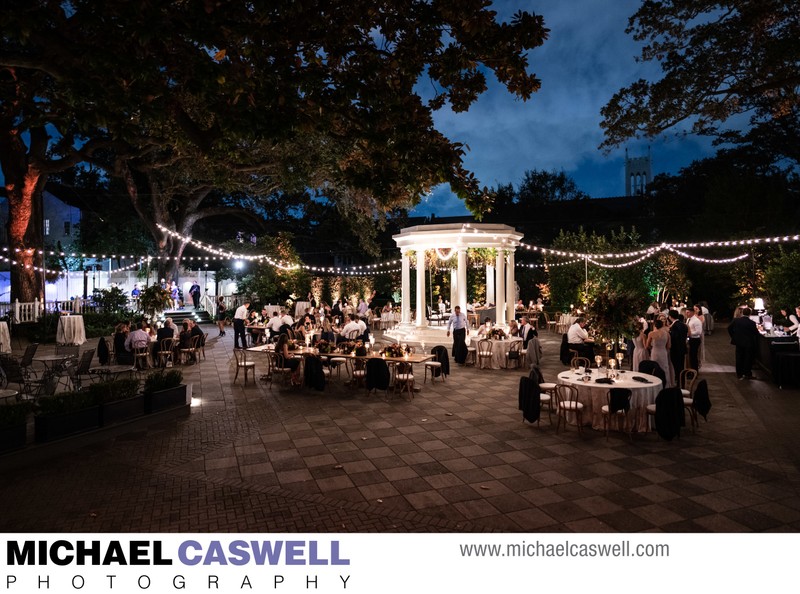 Being a Jewish wedding, of course the couple and their guests had a Hora, a traditional dance in which the band or DJ plays the song Hava Nagilia, while the crowd dances energetically in a circle and then lifts certain people (the bride and groom, naturally, as well as usually the parents, and occasionally others) up in the air as they are seated on chairs.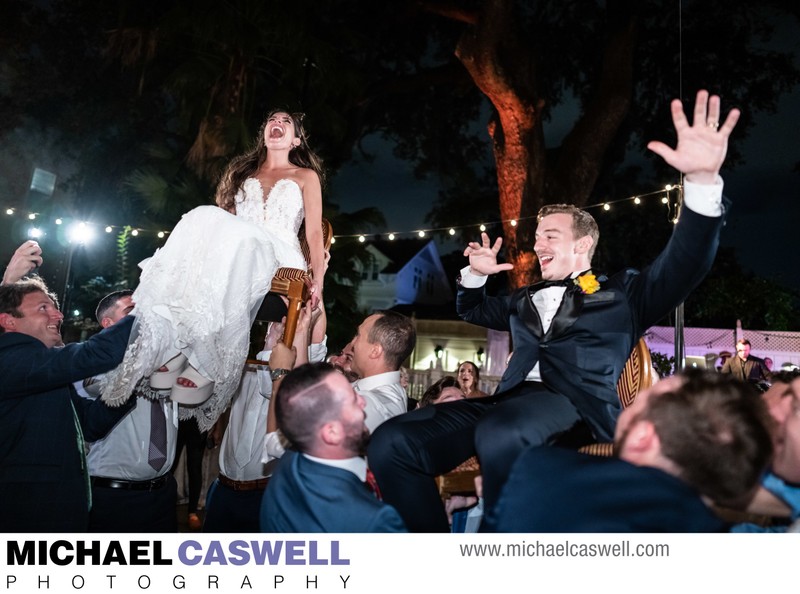 At the end of the night, the couple took advantage of Elms Mansion's location right on the St. Charles Ave. streetcar line by having a couple of chartered streetcars transport everyone to the edge of the French Quarter for a second line parade. While you can, of course, have a second line in the vicinity of The Elms, as many couples do, or anywhere in the city for that matter, there's nothing quite like the utterly chaotic and raucous environment of the French Quarter, plus in case of this couple, the wanted their destination to be the Hotel Monteleone's Carousel Bar.
The streetcar ride itself was a wild party, with musicians from the brass band performing, and people dancing!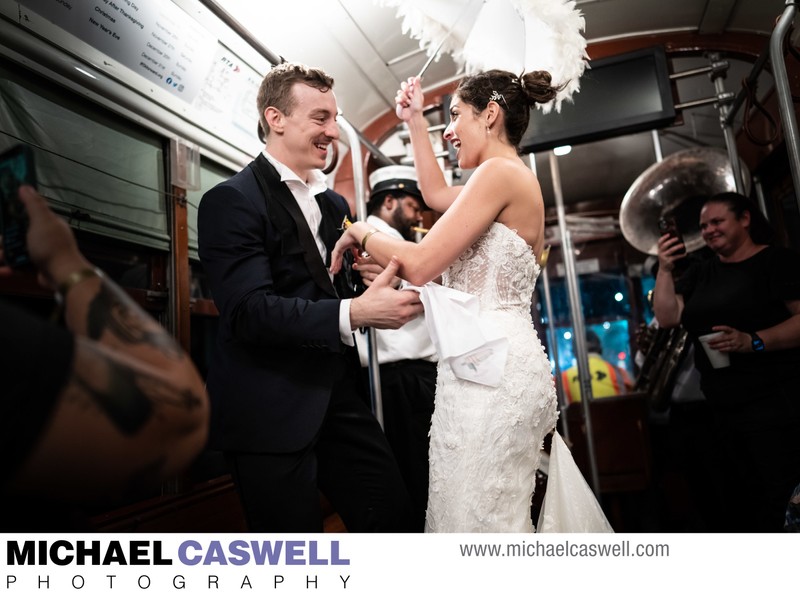 Once we arrived at our stop on Canal Street, the second line commenced, led by the fabulous Kinfolk Brass Band, through the streets of the French Quarter and ending up where we started the day that morning, the Hotel Monteleone.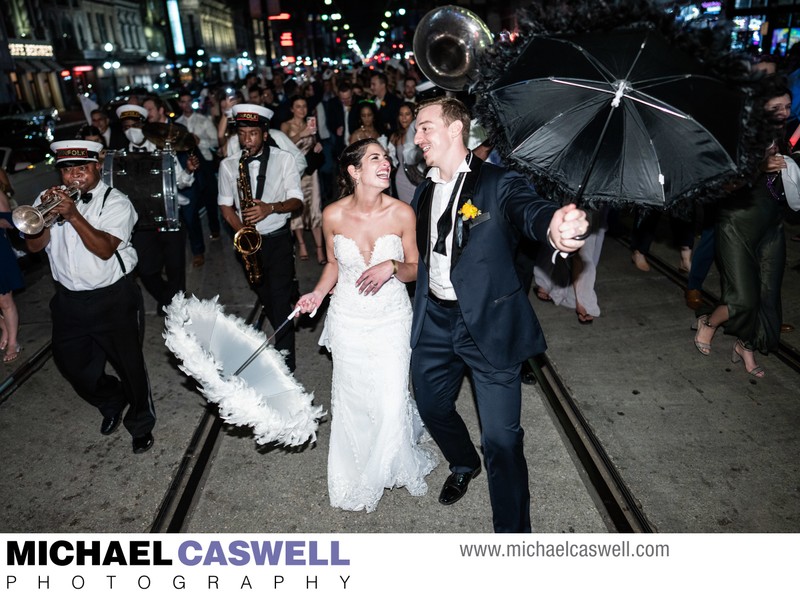 Location: 3029 St Charles Ave, New Orleans, LA 70115.