Couple's first dance at Maison Dupuy wedding reception
This New Orleans couple's wedding was a blast! The ceremony took place in the beautiful courtyard of the Maison Dupuy Hotel in the French Quarter, exquisitely decorated by Fat Cat Flowers.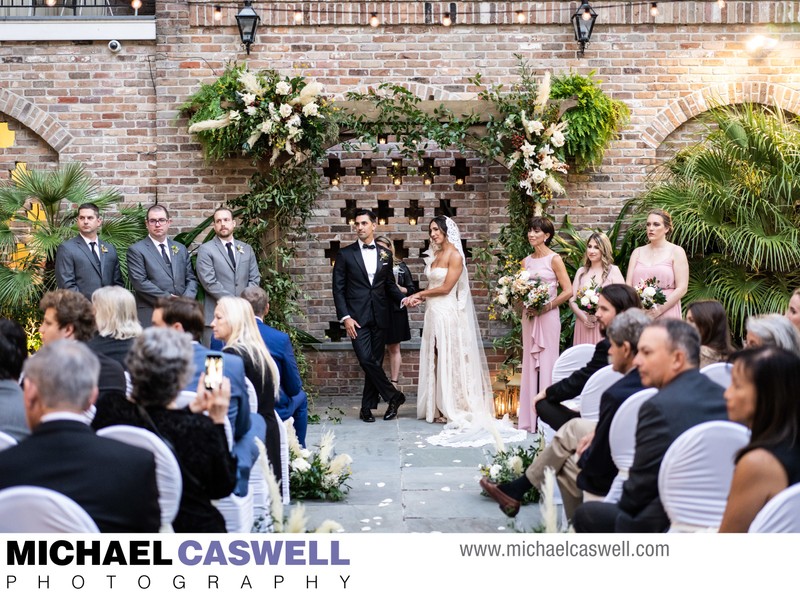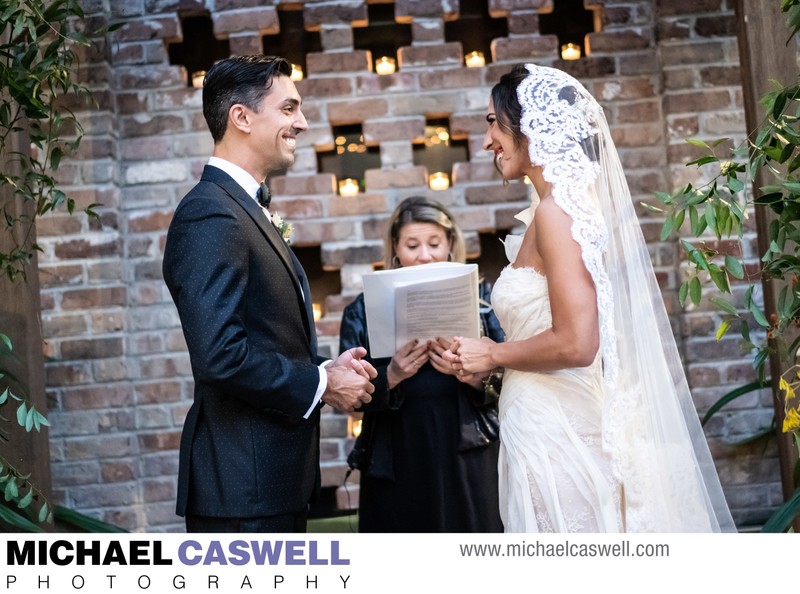 A great sounding string quartet (which included the unusual inclusion of a bass... most string groups at weddings have a cello instead) performed during the ceremony and the beginning of the reception.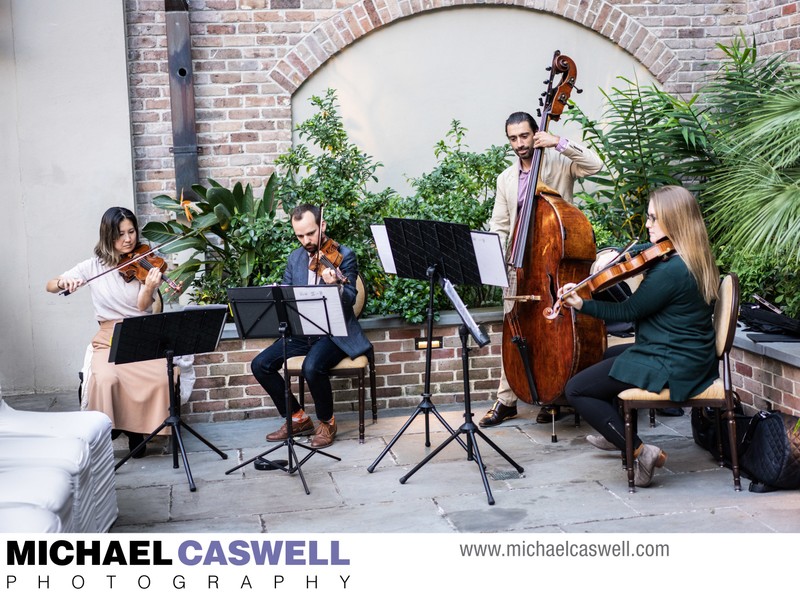 The reception also took place in the courtyard, with the hotel's indoor space being used for food service and for the cake. The gorgeous bride had three different outfits during the course of the event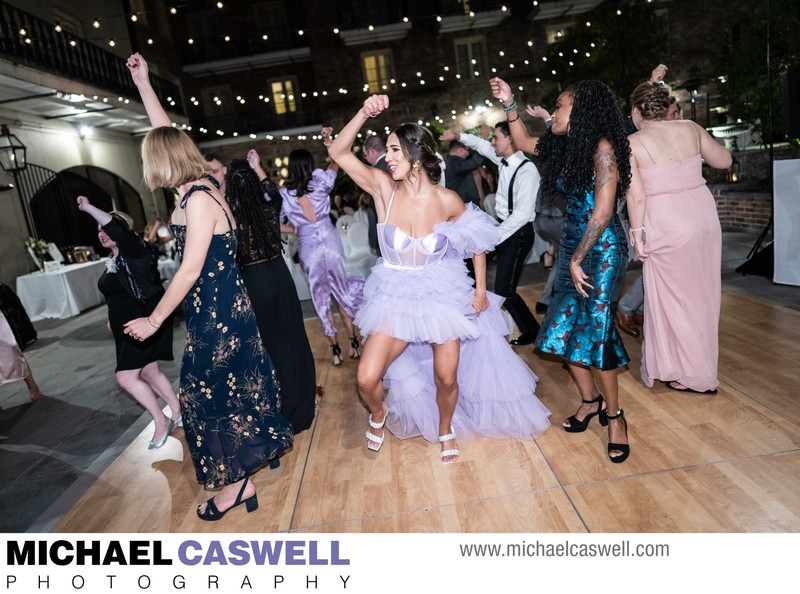 The Knockaz Brass Band showed up near the end of the night to entertain the crowd in the courtyard for a while, culminated in a second line parade through the French Quarter, ending up back at the hotel, where the couple and a few of their guests finished up the night with a jump in the pool, despite it being a bit of a chilly October evening!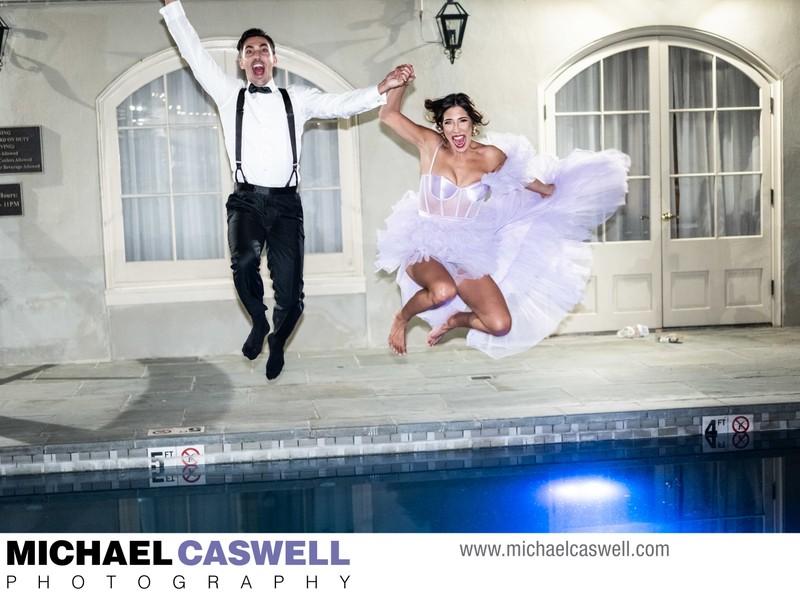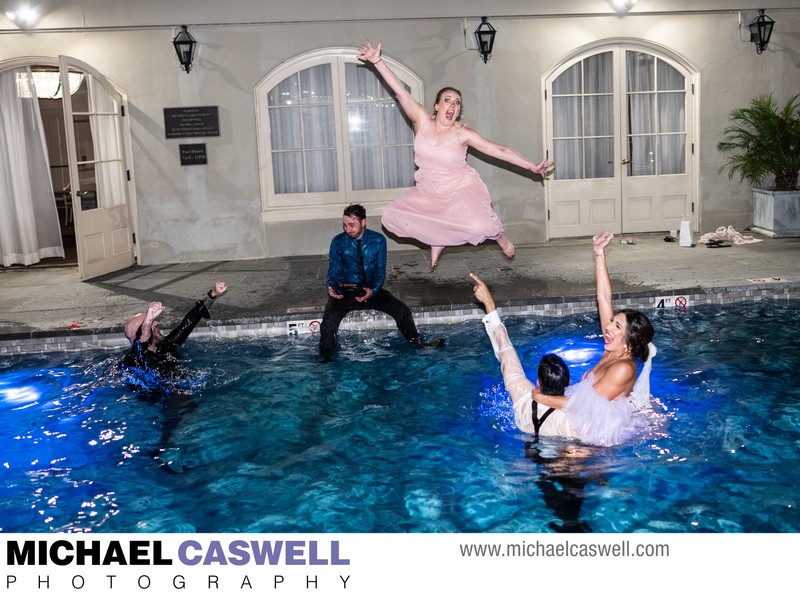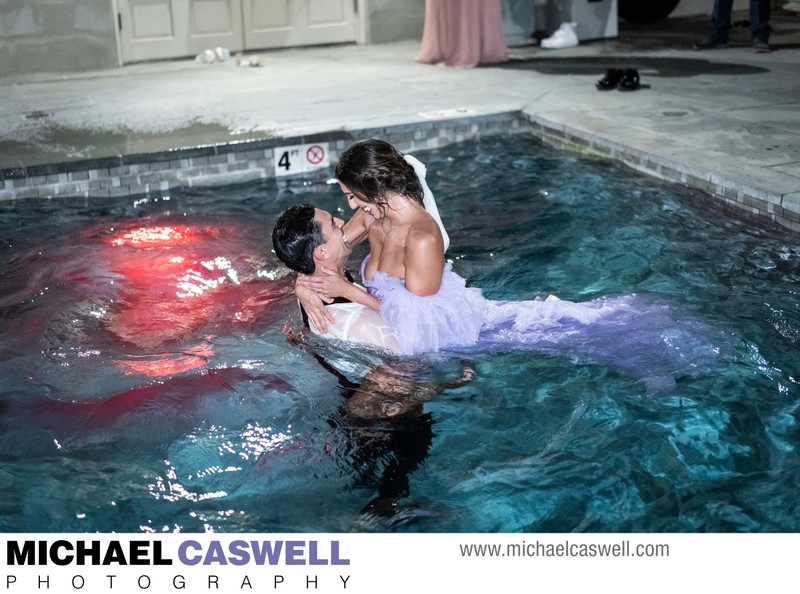 It was fortuitous that I was able to capture this last bit of action! When we returned from the second line, the couple and some of the guests started gathering in the pool area, and despite being "off the clock" by that point, I stuck around for a few minutes just in case something like this were to happen. There were some who were encouraging the bride and groom to jump in the pool, and I was admittedly a little disappointed when the crowd started to disperse and the couple headed back to the courtyard, though again, the reluctance was certainly understandable given the water was a bit cold.
I made my way inside to where my bag was, to pack up my equipment, but remembering a similar situation years ago at another wedding, I recognized the possibility that it still might happen, so I kept my cameras out and ready as I packed up my other gear, just in case. Sure enough, the wedding coordinator, Sam with Three Little Words, came and alerted me a few minutes later that they indeed were about to jump in!
The bride had some wonderful things to say about me after the wedding:
Michael was so lovely to work with when he photographed our wedding in October 2021. Completely professional, engaged, on time, and always where he needed to be. He somehow made himself blend into the crowd but was also right there to capture every important moment. I appreciated his creative eye and how he listened to my tastes and feedback – I didn't want to do a lot of overly staged/posed photos, and he made sure to capture the traditional classic photos but then stick to more candids. The end result is beautiful and I am grateful for his work. You won't go wrong choosing Michael!
Location: 1001 Toulouse St, New Orleans, LA 70112.