Couple Second Line through French Quarter
Not every wedding in New Orleans is traditional, and some are quite far from it! This California couple had a small and very unconventional (but unfathomably fun) wedding. Their ceremony took place at the French Quarter Wedding Chapel, and then we all made our way in a second line parade to Olde New Orleans Cookery for the reception.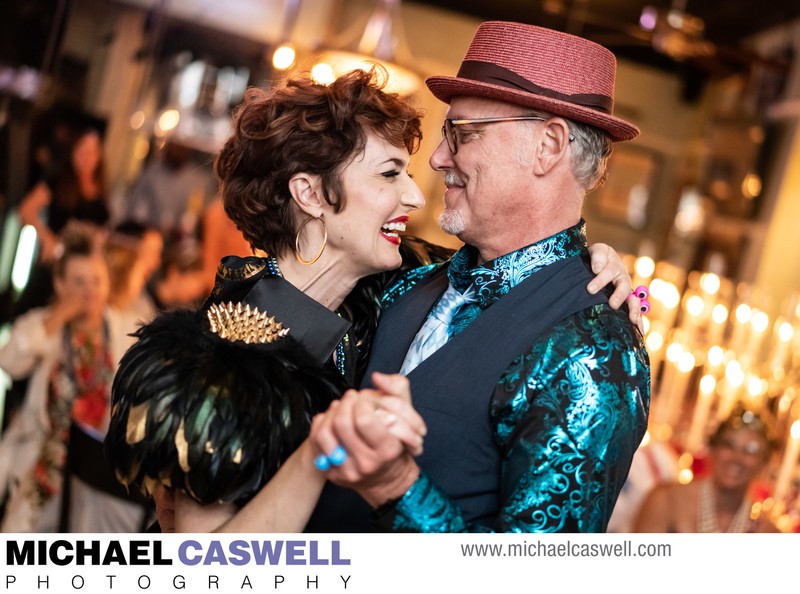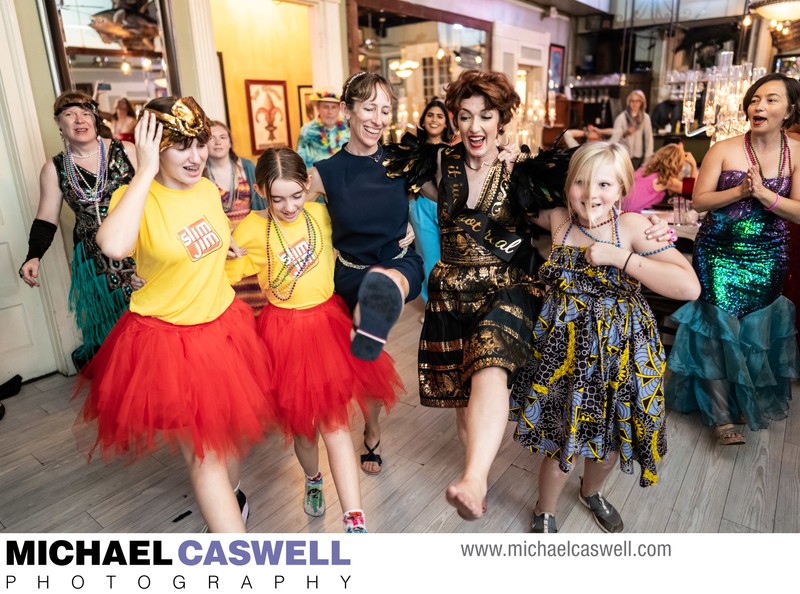 The groom had these wonderful words for me after the wedding:
I would add as many stars in the galaxy if I could. Mine was an unorthodox wedding featuring costumes, props, performances, and many big and colorful personalities from all over the country. Michael didn't just document the madcap fun; he captured and memorialized it, gorgeously. The "wows" and "oh my Gods!" are coming in from all our guests seeing them for the first time. Artist-meets-documentarian. And, a total professional who did what he said he would do, delivered when and how he said he would, for the price quoted. Without a nudge or reminder. Superb.
Location: New Orleans, LA.