Civic Theatre New Orleans Wedding Reception
Toward the end of this Civic Theatre New Orleans wedding, the groom lifted his bride and the two of them spun around several times as they kissed, making for a wonderful series of images from this moment.
This couple's wedding had also taken place at the Civic Theatre, beautifully candlelit but with a spotlight on the couple, and framed nicely with the closed-curtain stage behind them.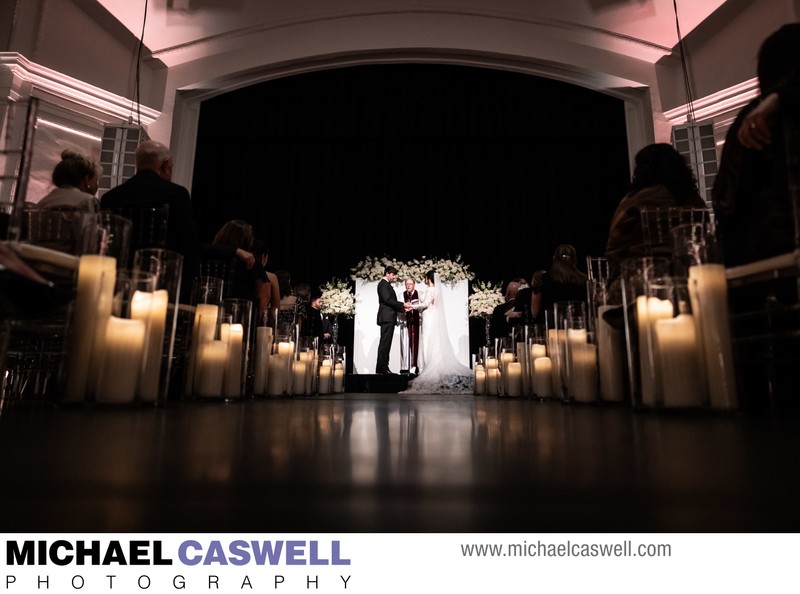 The space was then quickly flipped for the reception. What's really interesting about this venue is that the floor space of the main seating area (where the theatre audience would sit if watching a performance) can be raised up to the same level as the stage (with the band being set back further into the backstage area, elevated on it's own smaller stage). This enables this entire area (even backstage, beyond where the open curtain is) to function as one continuous space, rather than most of the large stage area being wasted (since the band would only be occupying a small portion of it). This great solution is also used by other similar venues, such as the nearby Orpheum Theater.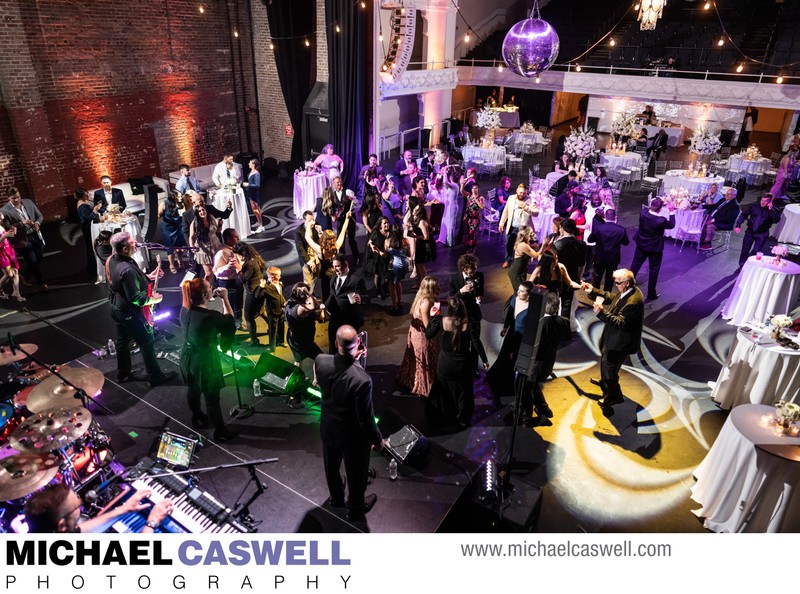 A fiber optic wand send-off capped off the night!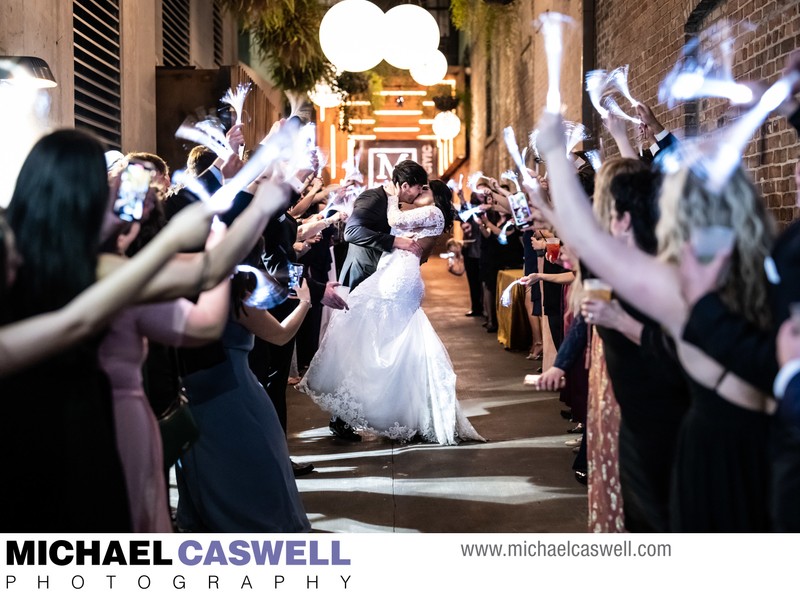 After the wedding, the bride had these nice words for me.
Michael was the BEST purchase we made for our wedding. We had a total of 4 photo shoots with him - engagements, bridals, wedding day & couples photo shoot after the wedding (we chose a traditional route and didn't do a first look) and every single session had the most amazing photos. Michael is so wonderful to work with, he has the best personality and his photography skills are out of this world. Besides his photography talent, he has the most professional work ethic. He was the one to always touch base with us on shoots, suggest locations, ask for wedding day information and we never had to think twice about anything. We could not recommend him enough. We are going to keep him for all our future photo shoots! Don't think twice about booking Michael!
Location: 510 O'Keefe Ave, New Orleans, LA 70113.