Chateau Country Club Wedding Reception in Kenner LA
This Slidell couple's wedding reception was held at Chateau Country Club in Kenner, Louisiana. After the first dances, the couple did a wedding party dance that consisted of a mashup of brief excerpts from a long list of songs that was a big crowd pleaser! (I believe this particular image was from the "Greased Lightning" segment.)
The beautiful ceremony had taken place at St. Joseph's Catholic Church in New Orleans (complete with the priest pulling out his accordion and performing a song for the couple).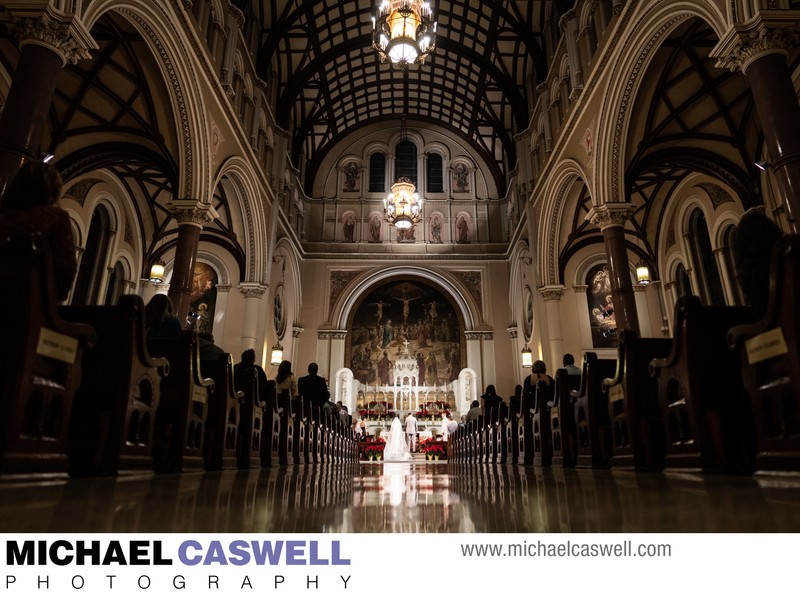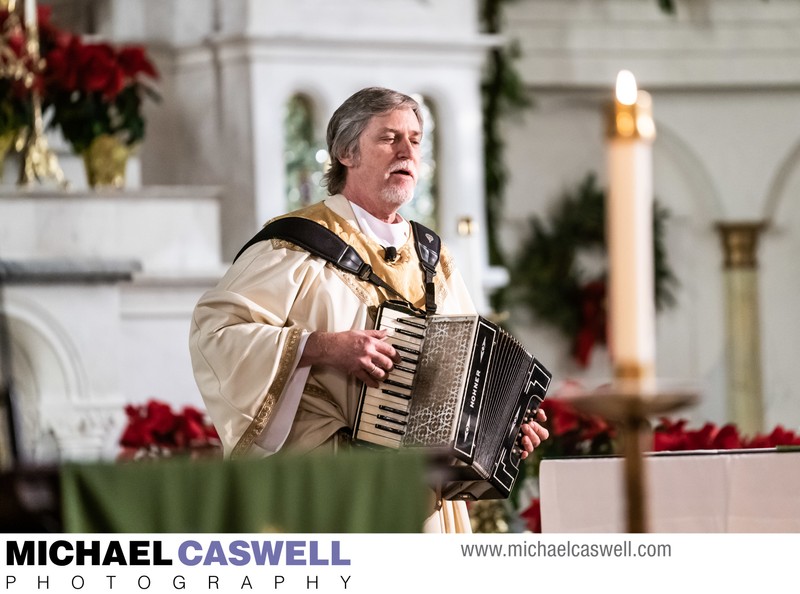 We then headed over to Chateau Country Club for the reception. Their wedding cake was amazing and unique... in most cases, there will be a traditional wedding cake, and then a groom's cake which is more informal and fun, typically incorporating the groom's interests in some manner. In this case, however, these two concepts were combined into one cake, with half of it being a traditional, elegant wedding cake, and the other half being superhero themed, and it was on turntable that slowly rotated it to show off the whole thing.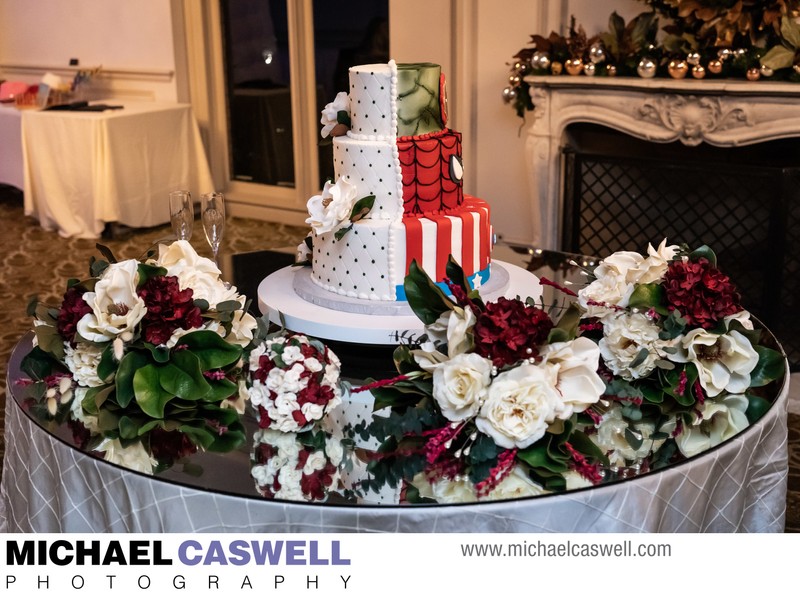 They wrapped up the night with a private last dance in an empty ballroom as the guests gathered outside for a send-off.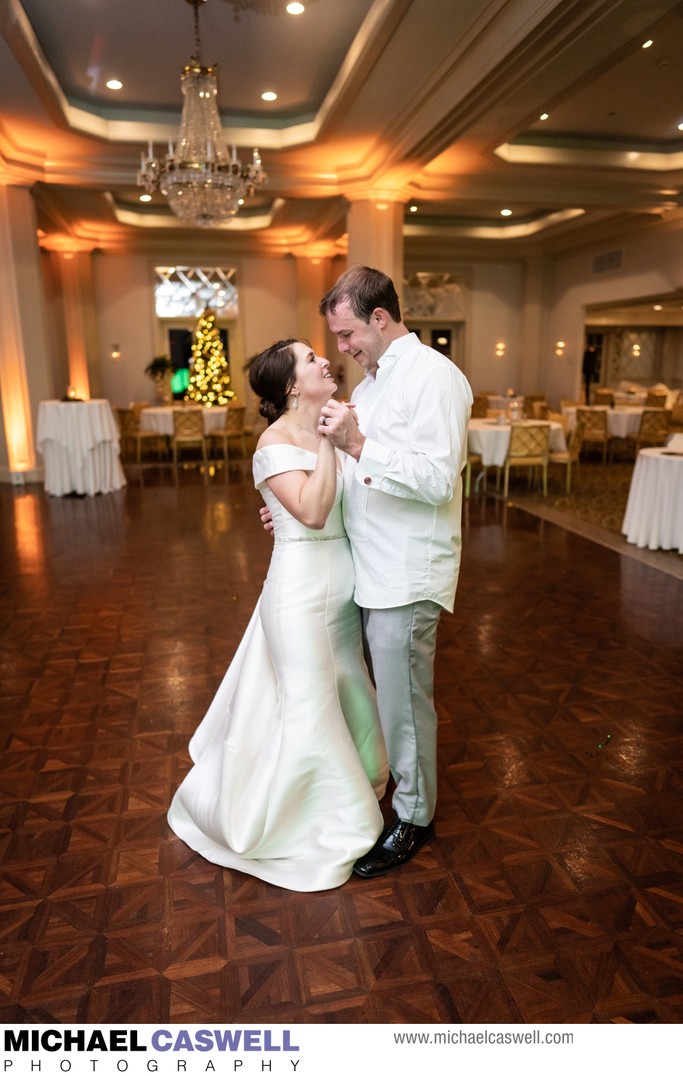 Location: 3600 Chateau Blvd, Kenner, LA 70065.