Capulet Bywater Wedding in New Orleans
This Atlanta couple's festive and fun wedding took place at Capulet, a restaurant and event venue in the Bywater area. This photograph is from the Hora, a traditional dance that takes place at virtually all Jewish weddings, usually to the song Hava Nagila. The guests form large rings around the dance floor, and in the middle space the couple are lifted up in chairs while holding a handkerchief between them. Though usually at weddings Hava Nagila is performed purely as an instrumental piece, in this case the NOLA Dukes' singer actually knew all the words and sang it!
We started out the day with some getting ready shots at the Roosevelt Hotel, followed by the couple's first look and some portraits by the iconic Rusty Rainbow bridge in nearby Crescent Park.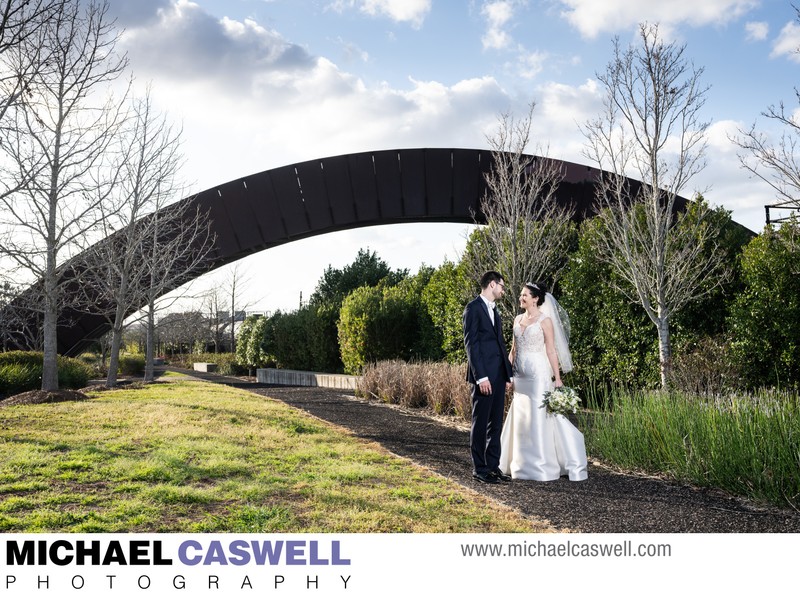 We also did some portraits of the couple on Piety Wharf, in front of the large wall which provides a fantastic industrial looking backdrop and contrasts beautifully with an immaculately dressed bride and groom.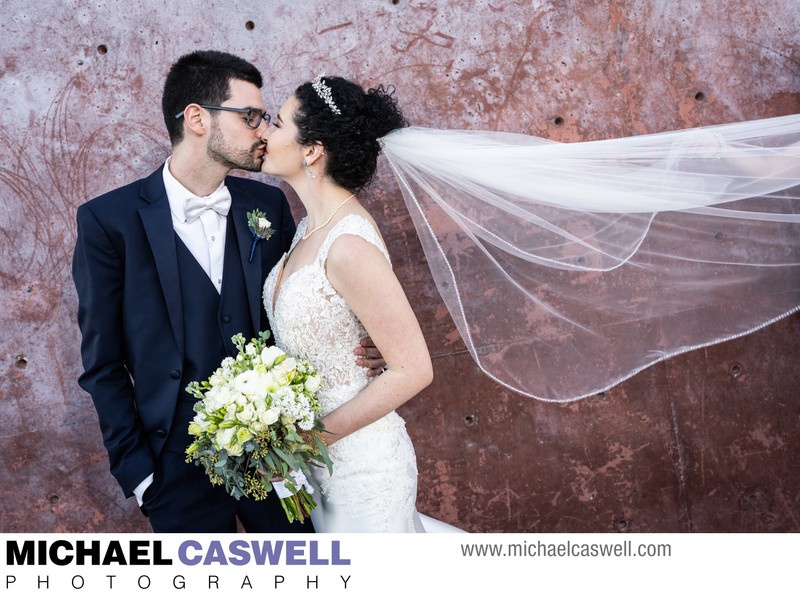 We had planned to do all of our formal group photographs at this location as well, but (as is evident in that photo) it was quite a windy day, so after some portraits of the couple, we decided to head back to Capulet and do the group shots inside the venue.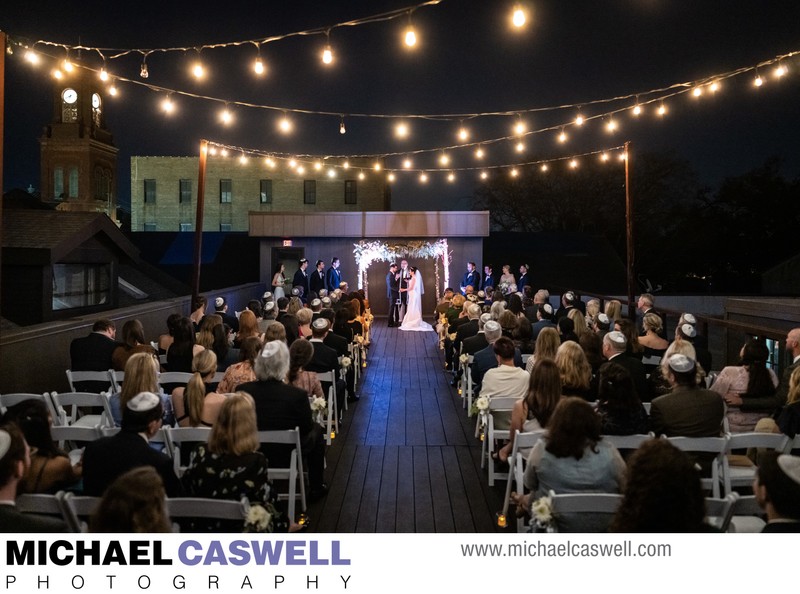 The ceremony took place on the venue's rooftop deck area, which I was able to photograph without flash, just using the string lights above and some uplights at the chuppah.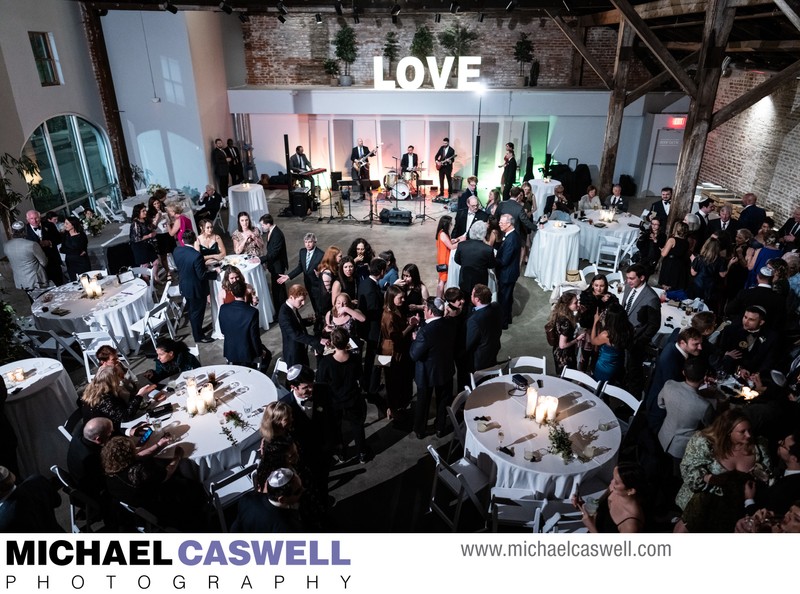 Coordinator: Rachel Swan / Swan Blue Events
Hair/Makeup: Glam NOLA
Cantor: Joel Colman
Cake: Swiss Confectionary
Florist: The Plant Gallery
Reception Entertainment: NOLA Dukes
About Capulet
I love wedding venues that are revitalized and repurposed old warehouses! Structural features like the old exposed brick and wood beams give the space tremendous character, and the high ceilings make it a joy to photograph there.
This particular building was originally a cotton warehouse in the 1800s, and later became a furniture store. From there, it's a fascinating story. After Hurricane Katrina, the building fell into disuse and was abandoned, and then in 2012, the front wall of the building collapsed into the street. The city was going to tear the entire building down, but neighbors opposed this move, and some of them actually climbed onto the pile of bricks in protest to prevent the demolition from taking place.
The tactic worked, as a team of local developers saved the building, and renovated it into Capulet, opening in 2018. During the week, it's a restaurant featuring live music on most evenings, while on weekends the space is used for weddings, banquets, and other events.
Location: 3014 Dauphine St, New Orleans, LA 70117.