Father and Bride Dance at Broussard's Courtyard Wedding
This beautiful black and white photograph of the bride dancing with her father at her Broussard's courtyard wedding reception is particularly special, as he sadly passed away about 4 months later. I take great pride in knowing that this image that captures a precious moment in time will be cherished by this bride forever.
We had started out the day with some bride and groom prep shots at Hotel Mazarin, which is also where the couple had their first look. We then moved on to Exchange Place for some portraits.
The ceremony had taken place in the courtyard of the Hermann-Grima House, which is conveniently adjacent to the courtyard of Broussard's (the two courtyards are back-to-back, sharing a common wall with a gate providing access between the two).
Early in the reception, the fabulous Kinfolk Brass Band showed up for some classic New Orleans entertainment, and then returned at the end of the night to lead the big group on an amazing second line parade through the streets of the French Quarter.
While a second line is the perfect way to end any New Orleans wedding, it was particularly suited for this couple. As the bride mentioned during her speech, it was during a prior visit to the city when she saw a bride and groom parading through the streets, and knew right then and there that she wanted to get married here!
Brittani Adams-Perret of Unique Weddings in New Orleans expertly coordinated this New York couple's fabulous wedding.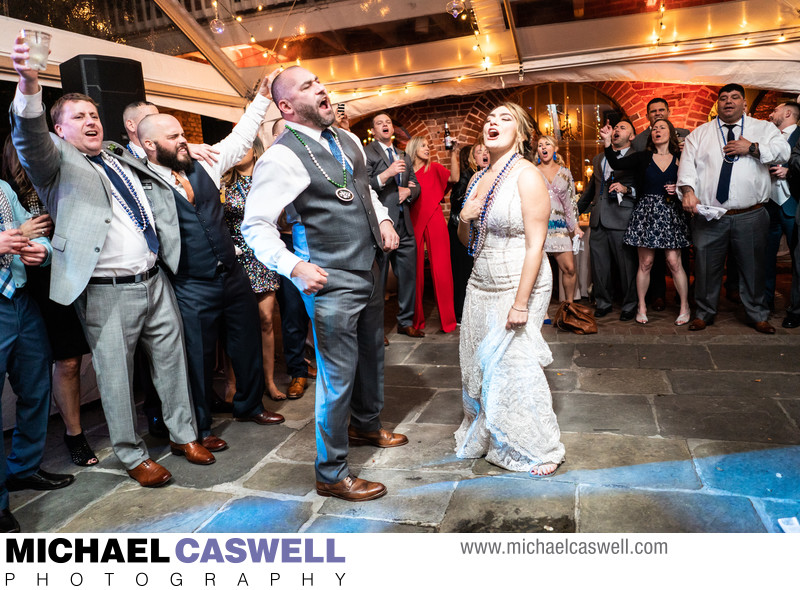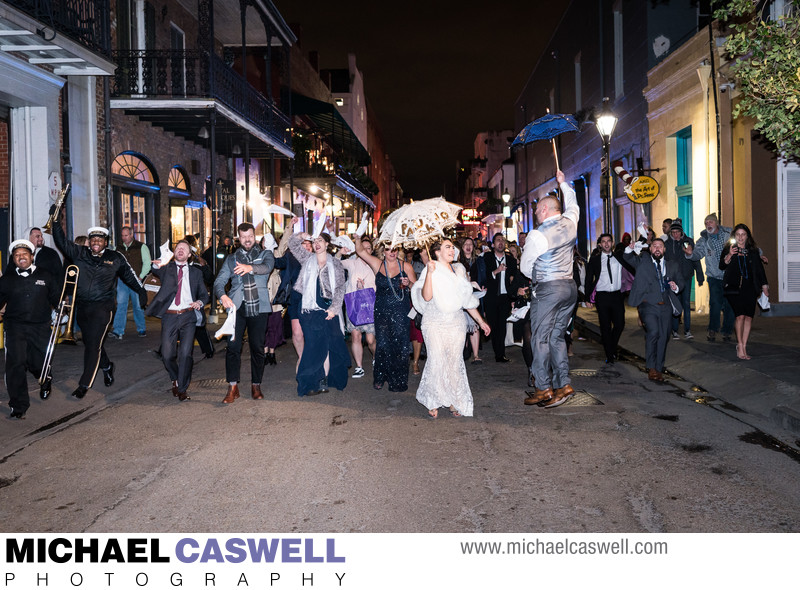 Several years after the wedding, I was happy to have received a message from the bride saying that they were coming into town to celebrate their anniversary, along with their little boy who was a year and a half old at the time, and wanted to do a family portrait session in the French Quarter. We spent an hour or so strolling around and getting some great photos of the family, and although we didn't originally plan for this to be the case, we ended up shooting in several of the same spots we did on the wedding day, including Hotel Mazarin's courtyard, Exchange Place, and Broussard's, who were kind enough to let us get a few shots in the courtyard right before the restaurant opened.
Location: 819 Conti St, New Orleans, LA 70112.