Brides Second Line Down Bourbon Street
Right after their wedding ceremony in the courtyard of Hermann-Grima House, this lovely couple hit the streets for a festive second line parade through the French Quarter. Right as the above photo was being captured, we approached the spot on Bourbon Street where the beloved and iconic French Quarter street performer Marie Francois was set up, who couldn't resist joining in the celebration as the brides passed.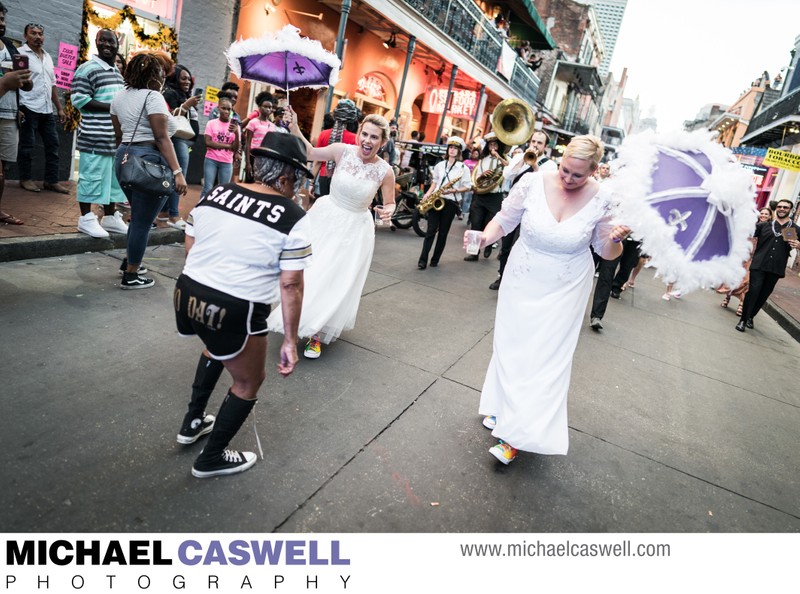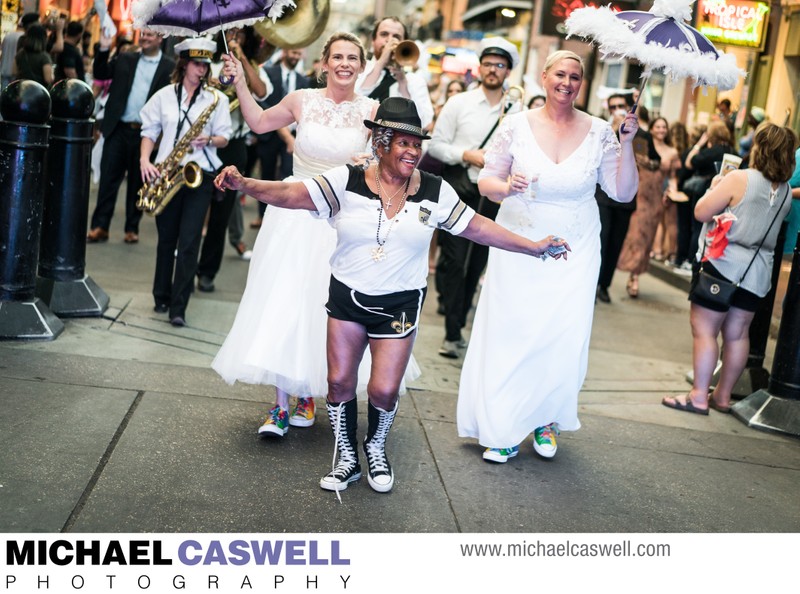 It's little unplanned and unexpected moments like this that make New Orleans wedding so special!
We continued on, ending up back at Broussard's for the couple's reception. Here's what the brides wrote after the wedding:
We're writing this review prior to even seeing the final photos (which we have no doubt will be perfect). Michael was amazing to work with from the beginning! We had a destination wedding and he was extremely organized and made the whole process so easy. He and his assistant, Sarah, were extremely patient during the reception and were very accommodating to take several impromptu group photos. There was so much excitement that day, it was sort of like herding cats for photos, but he was extremely professional. No matter where we were, Michael was right there with us all the time but was so non intrusive. He worked with our wedding coordinator and videographer seamlessly and we so look forward to seeing the finished product. We got to see a sneak peek of a few, and they were amazing!
Location: Bourbon St, New Orleans, LA.