Bride and Groom's First Dance at the Ritz-Carlton
This wonderful couple's wedding ceremony and reception took place at the opulent and elegant Ritz-Carlton Hotel in downtown New Orleans. The Ritz-Carlton has a spacious courtyard with an iconic gazebo, in which some ceremonies take place, but this couple exchanged vows in the hotel's ballroom.
Here's another timeless black and white photograph from their reception, this one feature the beautiful bride dancing with her father.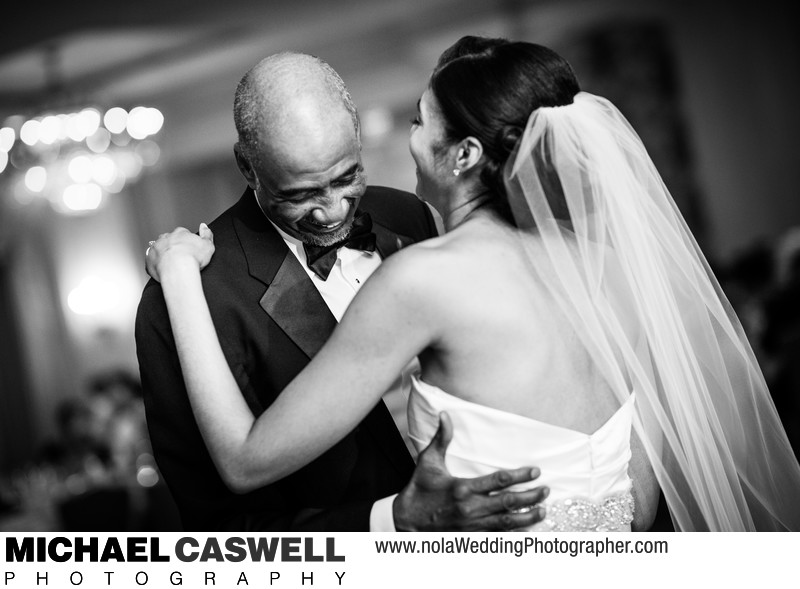 Location: 921 Canal St, New Orleans, LA 70112.