Brides by Nona Wedding Dress in New Orleans
This corner window with a splash of sunlight coming in, along with an elevated shooting position on the stairs of this multi-floor suite at the New Orleans Marriott Hotel, provided a great setting to photograph this dress, by internationally known Brides by Nona in Atlanta, Georgia. The talented designer of the dress was actually present at the wedding to assist the bride and tend to the dress.
The very long cape the bride wore made for an extremely impressive entrance to her wedding ceremony at Southern Oaks. At first glance, one would think this was a veil, but it actually rested on her shoulders rather than being in her hair.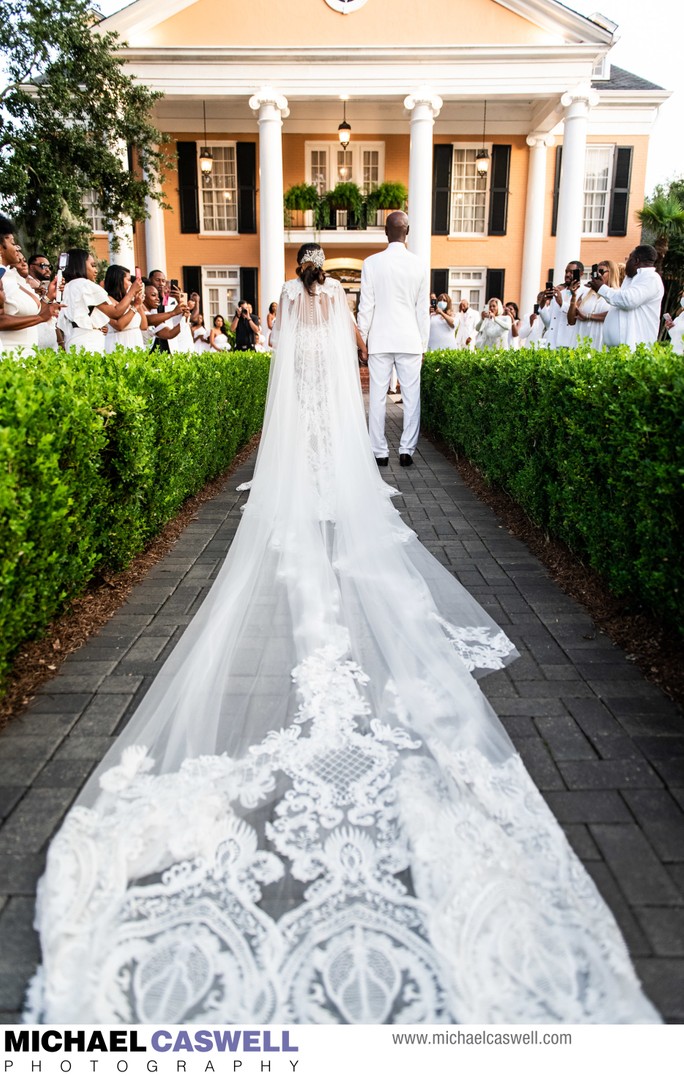 When spread out, it took up nearly the entire photography room at the venue!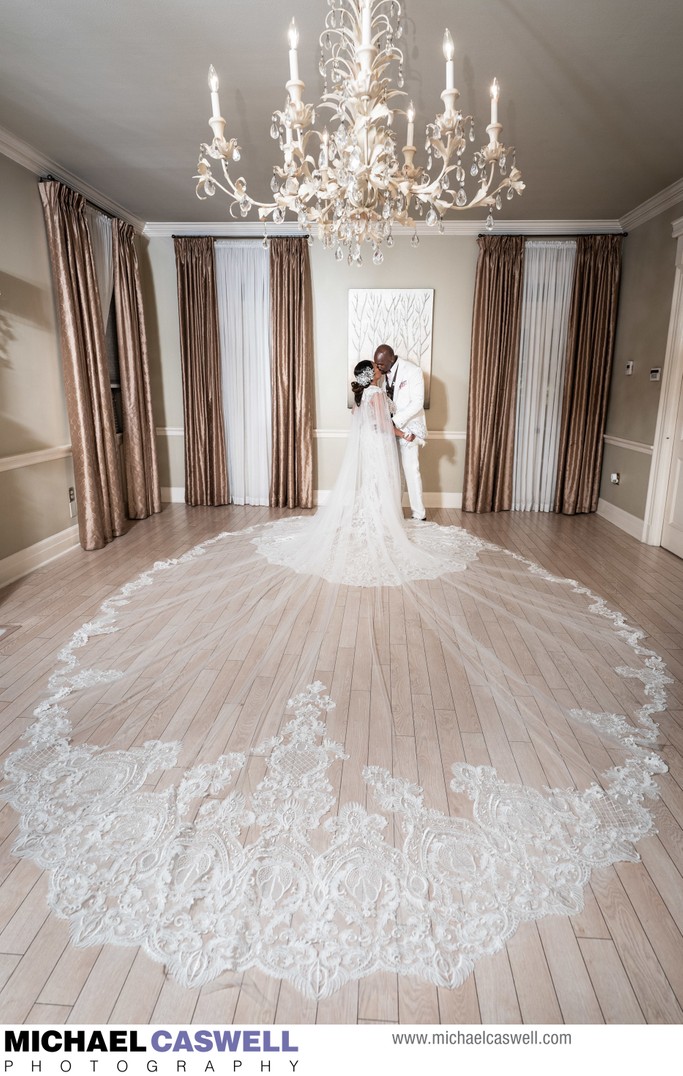 Location: 555 Canal St, New Orleans, LA 70130.