Westin Canal Place Wedding First Look in New Orleans
This couple started out their wedding day with one of my favorite first looks of all time, carefully planned with my second photographer to capture the beautiful and dramatic visual of the bride slowly making her way down the grand staircase of the Westin Canal Place Hotel while I photographed the groom waiting at the bottom. What made this first look unique was the bride's masterful idea to have him read her letter at the very moment she was coming down the stairs behind him.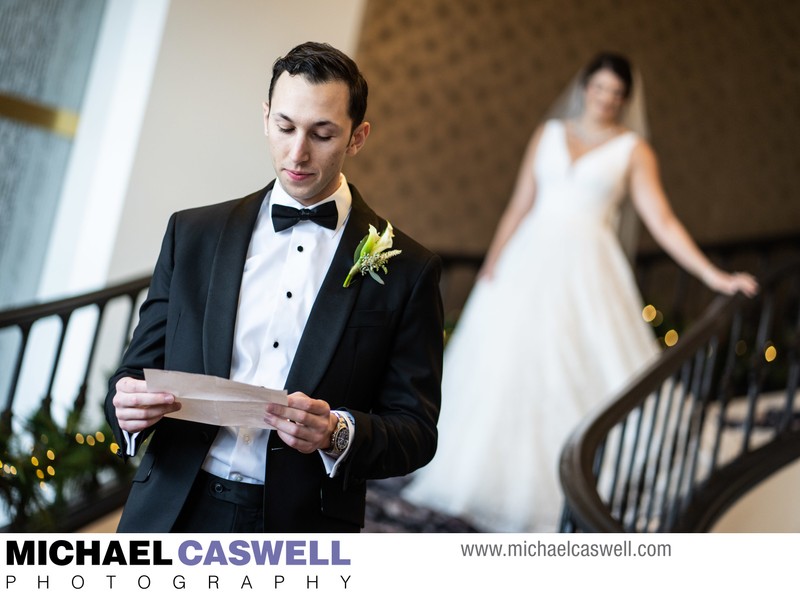 It was a beautiful moment!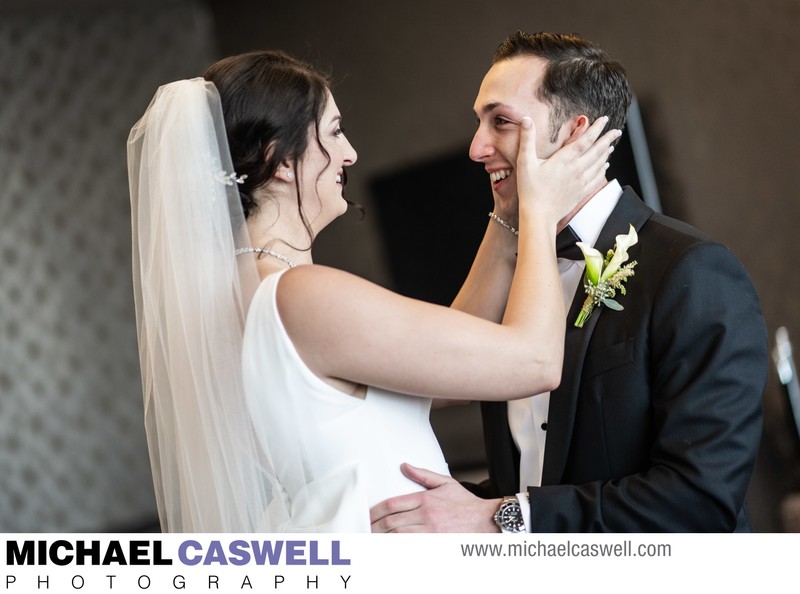 After the couple's ceremony, they and the guests second lined out of the room with the klezmer band Panorama leading everyone upstairs for the reception.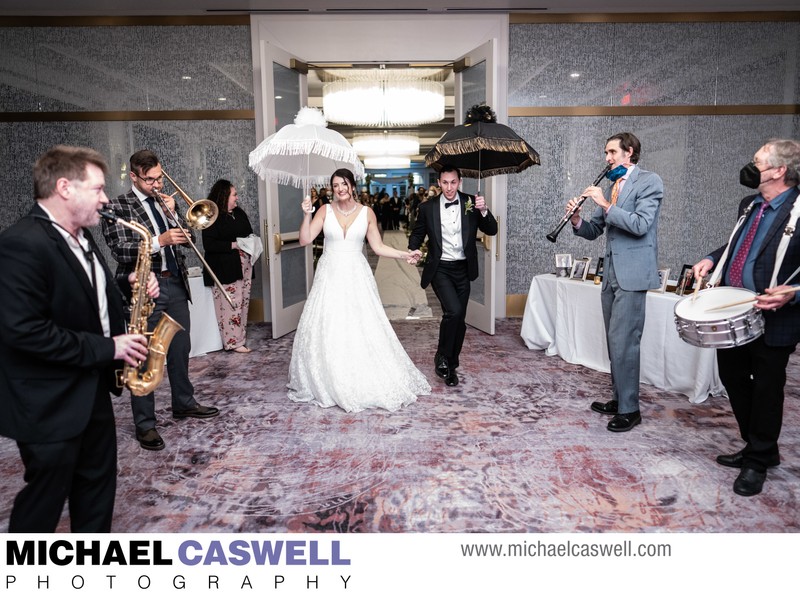 Here are the kind words the bride had for me after the wedding:
Michael Caswell is the absolute best wedding photographer in New Orleans. We hired him early 2020 for our engagement photos where he captured beautiful (and fun!) photos in Audubon Park; he really let us be ourselves but still gave guidance on positioning (much needed since we're definitely awkward with photos!!), and captured both formal shots and wonderful candids. We knew immediately during our engagement shoot that he was THE person to capture our big day!
Fast forward a year and a half to our wedding day, and Michael was truly incredible. Ours was a Jewish wedding with multiple events leading up to the actual ceremony & reception, and he (+ his assistant) captured every moment with ease. He expertly and swiftly guided family members-- easier said than done when you're trying to organize 20+ family members, bridesmaids, groomsman, etc for formal group shots-- and kept on our wedding planner's timeline perfectly.
Michael's magic comes from his ability to shoot timeless, artistic shots without you realizing he even took the picture. When we were walking down the aisle, saying our vows, out on the dancefloor, second lining, cutting cake, laughing with friends, and other countless moments from the joyous occasion, he was able to capture every moment flawlessly without being in our face or getting in our Guests' views. We could truly enjoy our event trusting that he was capturing it, without feeling the need to pose or ensure we were facing the camera at all times. We even had Guests come up to us after the wedding (even before seeing any photos!) complimenting his style and how wonderful it was to have such a skilled photographer navigating the event.
Look no further and book Michael. You AND your guests will love him!
Location: 100 Iberville St, New Orleans, LA 70130.