Wedding Portrait of Bride and Groom on Bourbon Street
This couple's full wedding ceremony and reception were rescheduled due to COVID-19, but they took it all in stride, and decided to have a small ceremony in front of Jackson Square on their original date with a dozen or so close friends and family in attendance. We had some time before the ceremony for portraits of the couple around the French Quarter, and we captured a great series of shots of the couple dancing on a mostly-empty Bourbon Street.
Here's another of my favorite images of this couple, this one taken in front of the famous façade of Preservation Jazz Hall, which is a very popular location for wedding photographers in New Orleans!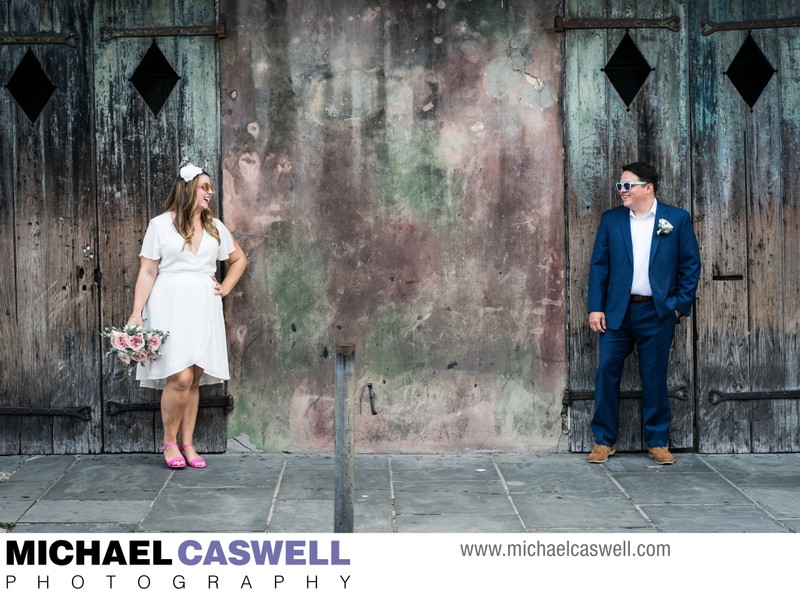 Location: Bourbon St., New Orleans, LA.