Wedding Portrait of Bride and Groom on Bourbon Street
This couple's wedding was affected COVID-19, but they took it all in stride, and decided to proceed with having just a small ceremony in front of Jackson Square on their original date with a dozen or so close friends and family in attendance, with the full church ceremony and the reception rescheduled to the following Spring. We had some time before the ceremony for portraits of the couple around the French Quarter, and we captured a great series of shots of the couple dancing on a mostly-empty Bourbon Street.
Here's another of my favorite images of this couple, this one taken in front of the famous beautifully weathered façade of Preservation Jazz Hall, which is a very popular location for wedding photographers in New Orleans!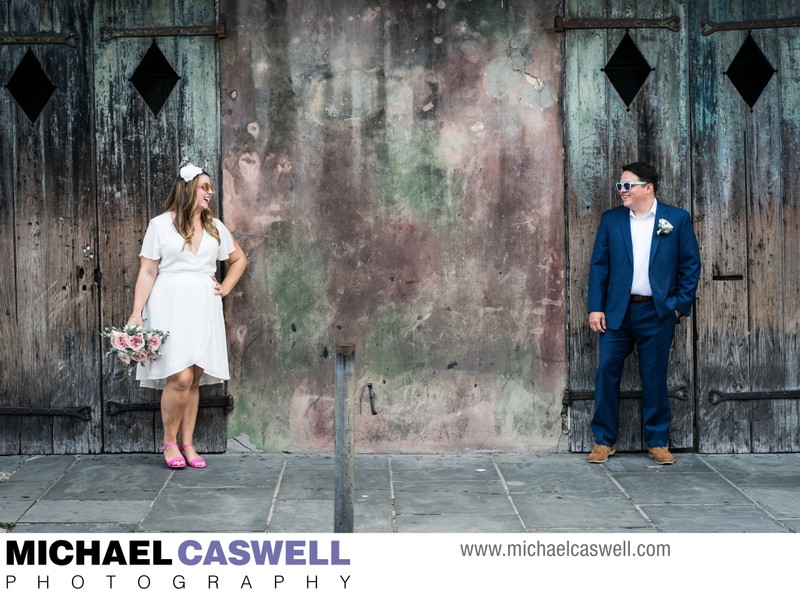 They did eventually get to have their full wedding celebration, including a ceremony at Our Lady of Good Counsel, and a reception at Federal Ballroom.
Location: Bourbon St., New Orleans, LA.