Post-Wedding Portrait Session in New Orleans City Park
This couple had an amazing wedding at the Civic Theatre in New Orleans, but they also really wanted some portraits of the two of them in City Park, which would have presented some logistical challenges on an already packed wedding day, particularly since they were not doing a first look.
The solution was to schedule a post-wedding portrait session, which is sometimes referred to as a "day after session" (even though these sessions are not necessarily literally the day after the wedding). In this case, the session took place about three weeks later, after the couple had returned from their honeymoon and the dress had been cleaned.
This photograph was one of my favorites from the session. Recalling the fabulous choreographed first dance they had done at their wedding reception, I asked them to reenact it in on the stage at the front of the Popp Bandstand, and got a great series of images.
We also got many other fantastic shots throughout the park, such as these two images captured on a walkway near the Peristyle.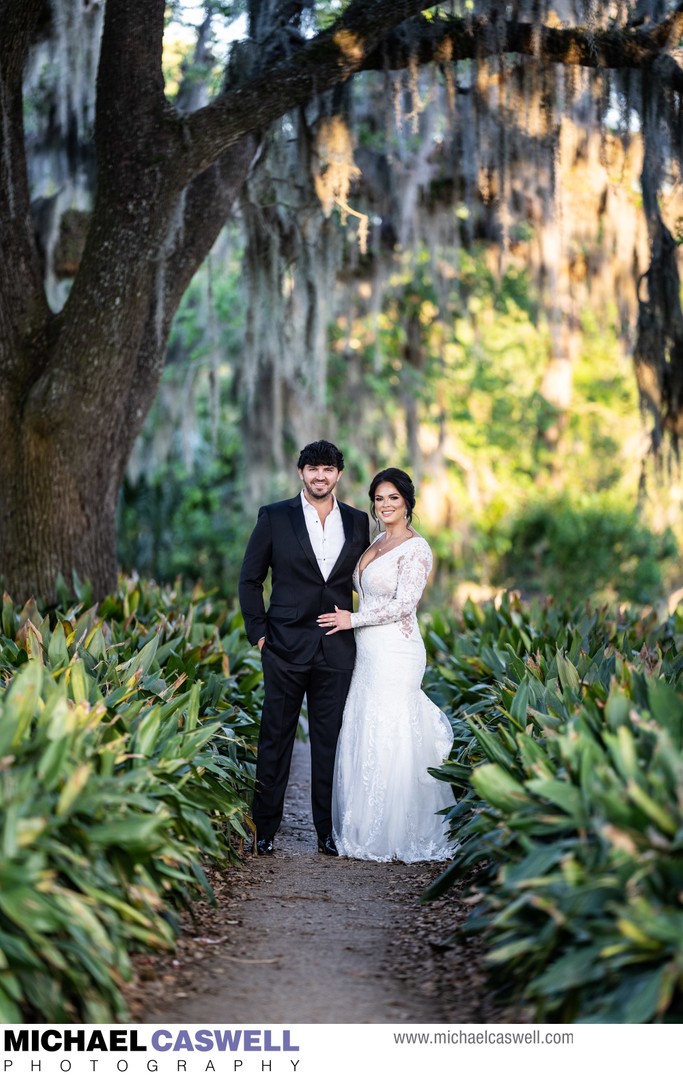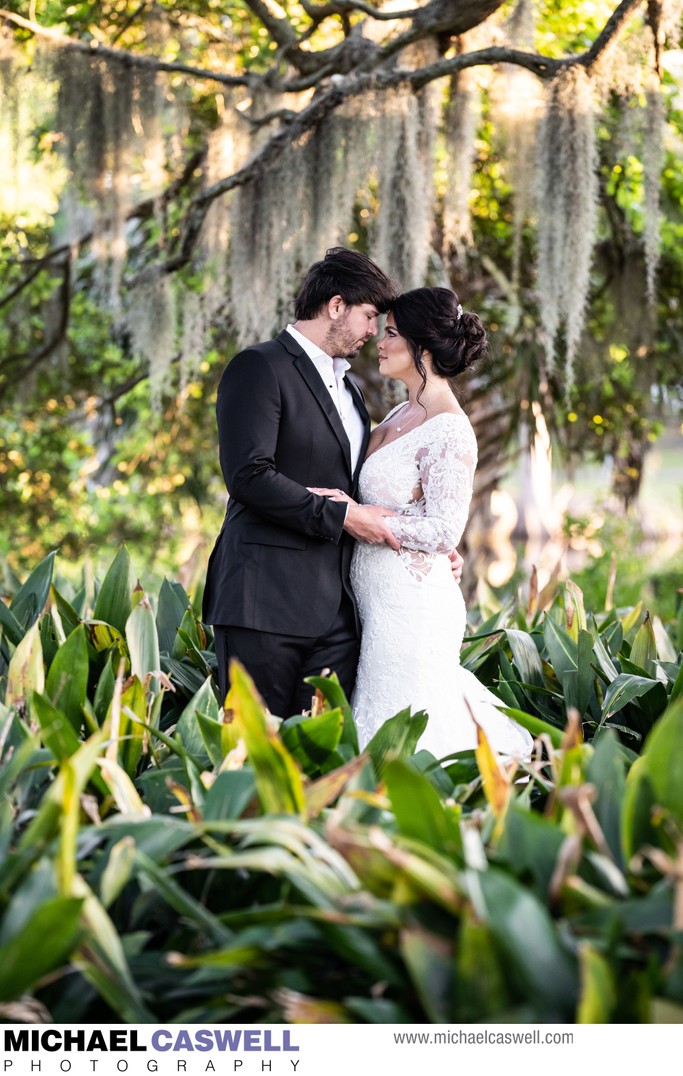 In any portrait session, one of my favorite kinds of shots to get is of the couple simply walking and chatting, which makes for a relaxed, natural looking image with good expressions.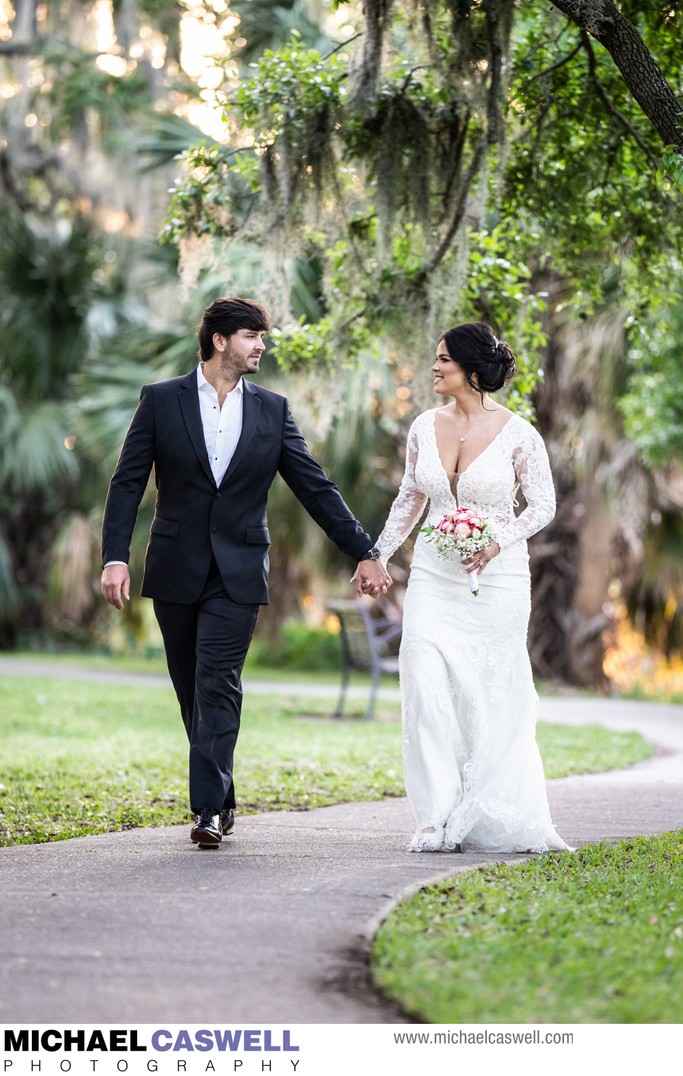 Location: 42 Dreyfous Dr, New Orleans, LA 70124.