Portrait of Couple in Le Musée de FPC in New Orleans
After this couple's wedding ceremony in the courtyard at Le Musée de f.p.c. on beautiful Esplanade Avenue in New Orleans, we spent some time in and around the museum capturing some portraits of the newly married couple, such as this classic looking shot with the two of them sitting on antique chairs.
This couple also decided to do a "day after" portrait session, because they also wanted some portraits in the French Quarter but this would have been logistically difficult (and stressful) for them to make happen on the wedding day.
In a perfect example of making lemonade from lemons, with bars in the French Quarter being shut down due to COVID-19 restrictions, we were able to get some shots of the two of them dancing together on a nearly-empty Bourbon Street, which would normally be impossible!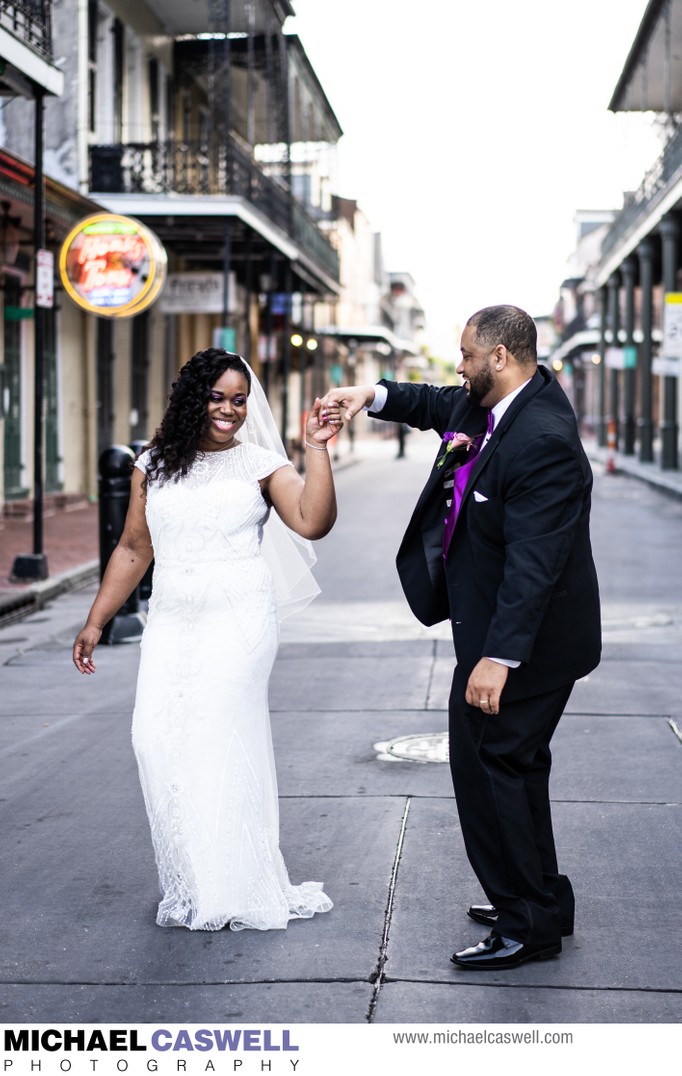 Location: 2336 Esplanade Ave, New Orleans, LA 70119.