Portrait of bride and groom at Southern Oaks wedding
A wedding at Southern Oaks in New Orleans provides a couple with numerous great spots for portraits. This close-up photograph of the bride and groom features a dazzling background of glowing orbs created by the out-of-focus lights on the trees that line the entrance of the venue.
But probably the most well known and most often requested picture is on the moss-covered swing that hangs from the grand oak tree in the front lawn.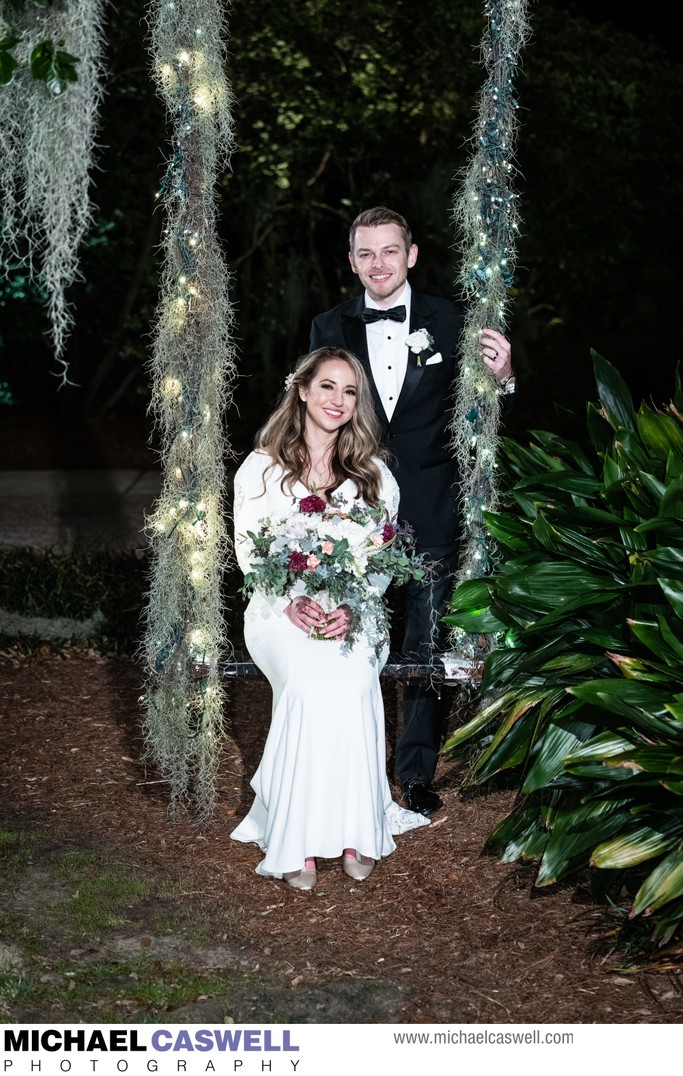 The walkway with the stately home in the background is another great shot to get.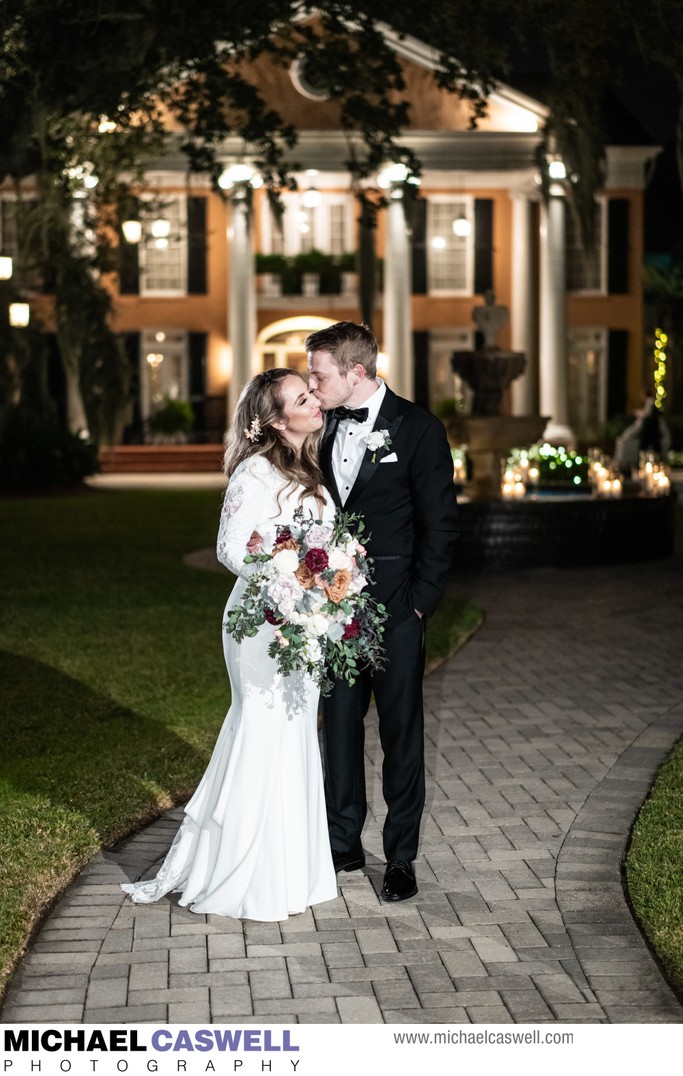 And, of course, the LOVE sign on the grounds behind the venue is another must-have for many couples.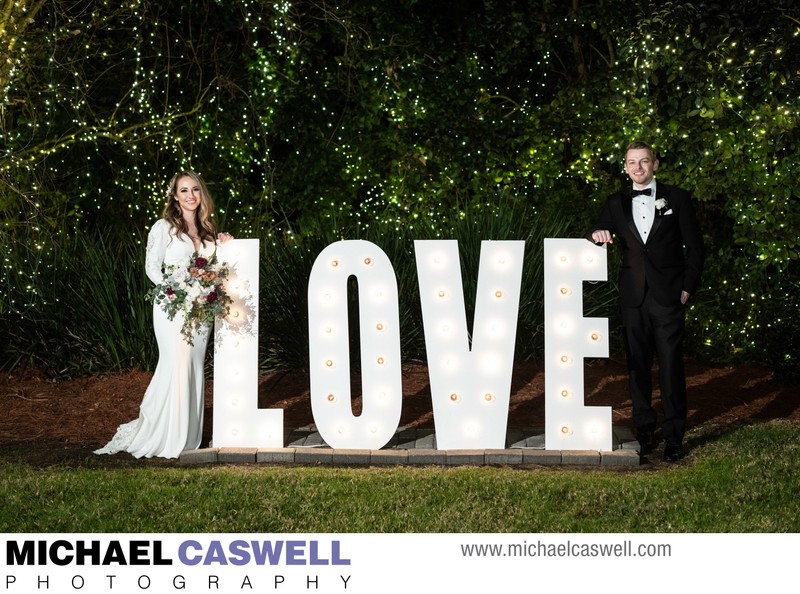 These portraits usually take about 20 minutes to do, and are typically done during the reception. I encourage my couples to do them as early as possible, because the more the party ramps up, the harder it's going to be for you to pull yourself away from it!
This couple's wedding reception was capped off by a unique Southern Oaks offering... a Mardi Gras parade! A brass band led the couple, on a horse-drawn carriage, around the driveway of the venue, stopping right in front of the building so the couple could throw beads to their guests for a few minutes.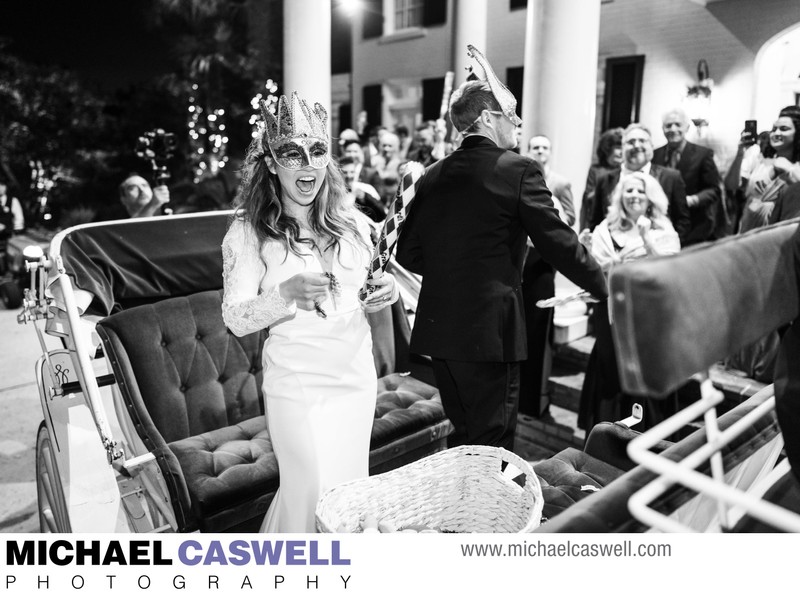 The couple then stepped off and joined the guests for the rest of the parade, consisting of two small floats with the krewe being Southern Oaks staff members (who seemed to really enjoy the diversion of playing this role!), tossing beads and other throws to the cheering guests as the band continued to play.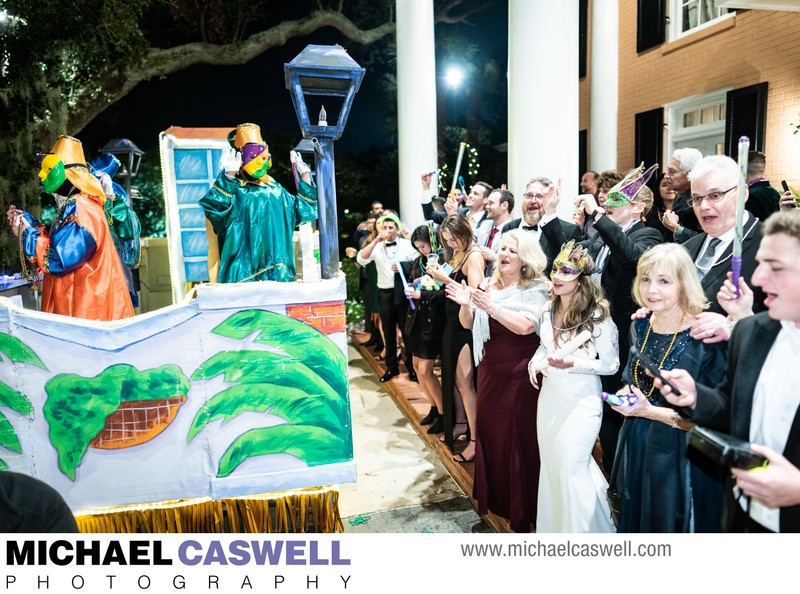 It's one of several unique wedding options that you can only get at this particular venue!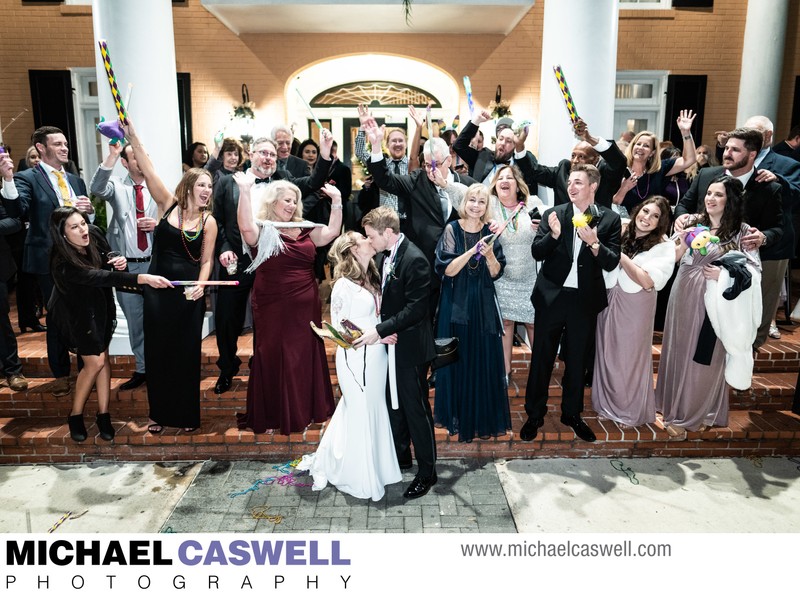 Location: 7816 Hayne Blvd, New Orleans, LA 70126.