Marigny Opera House Wedding Portrait of Bride and Groom
This beautiful photograph during this couple's Marigny Opera House wedding was captured when the light outside was perfect. Though it's not always possible to do so, I'm always appreciative when my couples are willing and able to accommodate this ideal time of day for portraits outside (the last 30 minutes or so before sunset), and the results are always worth it!
Their ceremony had also taken place here, but at the time that the ceremony had finished, despite being late afternoon, the sun was still a bit too high in the sky. Because the Marigny Opera House faces west, that meant it had a bright blast of sunlight illuminating the upper half of the building, which would not have looked good in a wide angle, full length photograph like this. So, at this time we did some closer shots outside, where the sun wasn't an issue.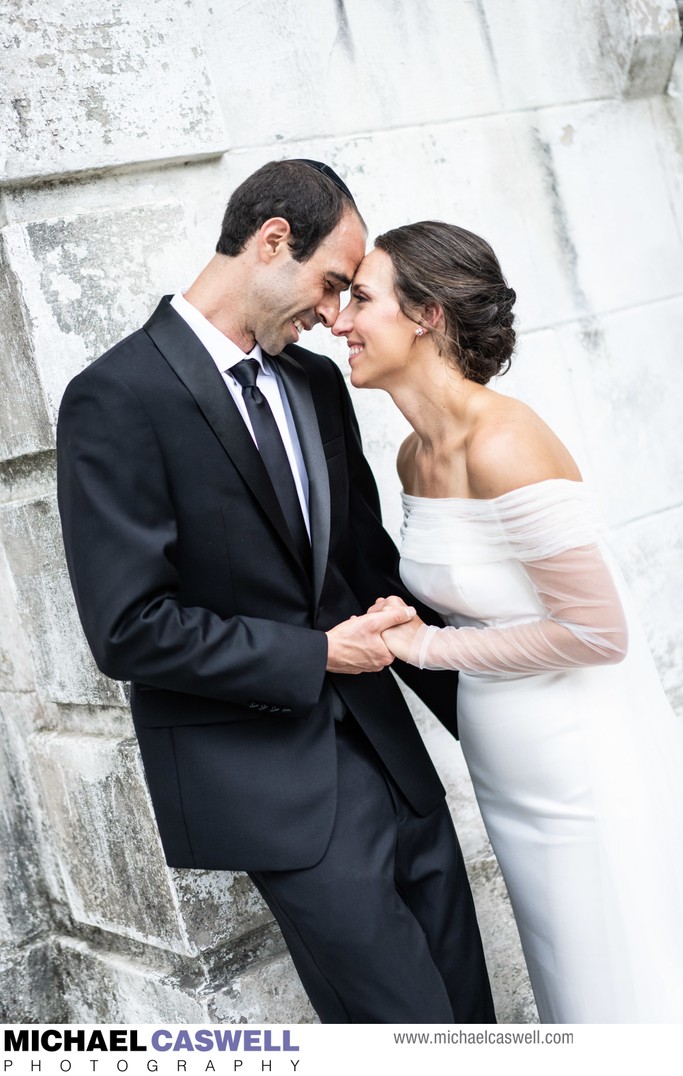 We also captured this great shot of the couple up in the choir loft, overlooking the reception space down below them.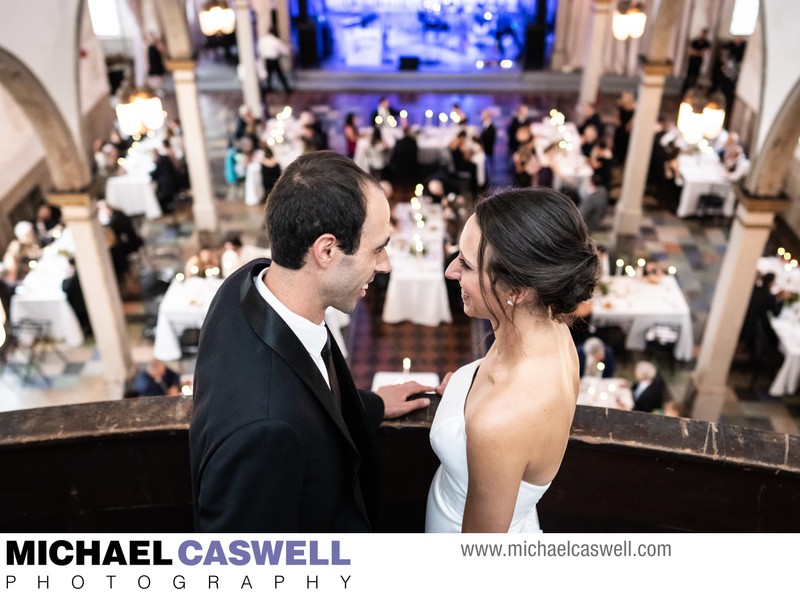 The couple was then announced into the reception, with their first dance and parent dances taking place, before heading outside again for a few minutes to capture that wide shot with the sun low enough to not cause problems.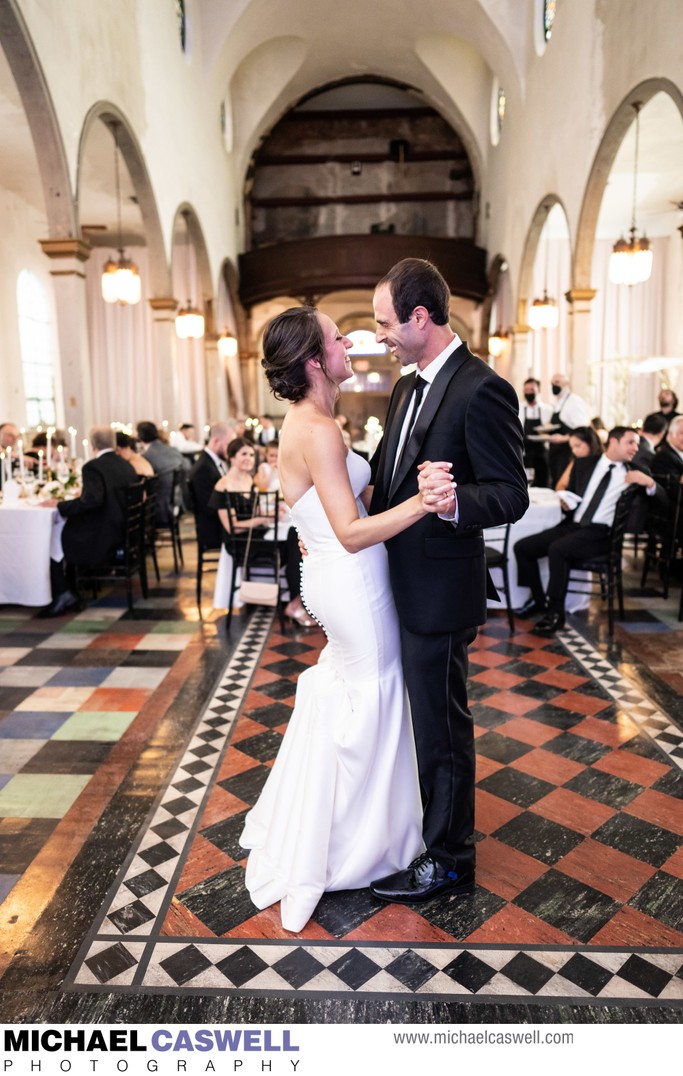 At the end of the night, the couple was give a sparkler send-off outside!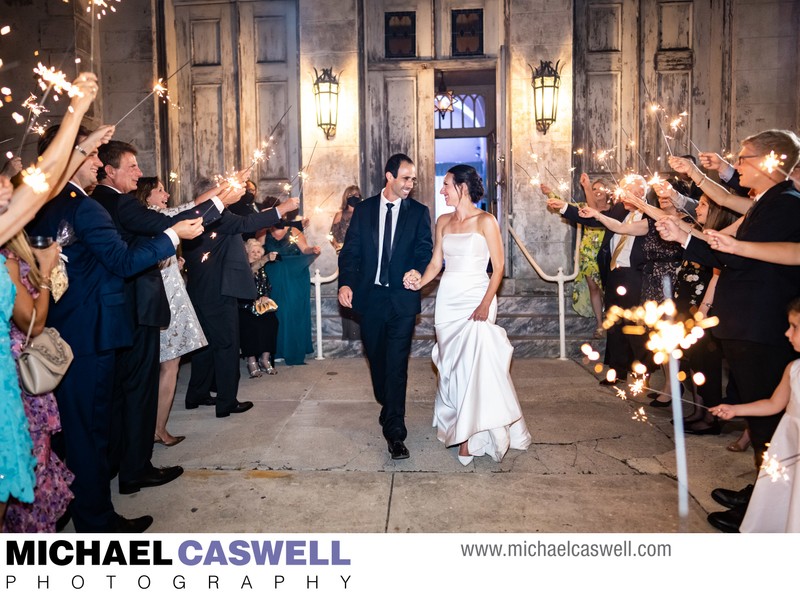 ABOUT THE MARIGNY OPERA HOUSE
Marigny Opera House perfectly describes itself as a "non-denominational neighborhood church of the arts." In addition to a select number of weddings, the organization has regularly hosted music and other performing arts events in the community since the current owners purchased it in 2011. The weathered facade of the old building makes for a perfect background for wedding portraits.
The historical marker plaque on the building reads:
Holy Trinity Church – One of several national parishes established in New Orleans, Holy Trinity began to serve German immigrants and their descendants in 1847. The first church, blessed July 18, 1848, was destroyed by fire in 1851. During the pastorate of Father Matthias Schiefferer (1851 - 1866) the congregation erected the present edifice after designs by T.E. Giraud, architect. Until St. Boniface Church was built on Galvez and Lapeyrouse Sts., Holy Trinity served all Germans of the Thurd District from River to Lake. St. Roch Shrine and Cemeteries owe their origins to the initiative of Fr. Peter Leonard Thevis, Pastor, 1867-1893.
Location: 725 St Ferdinand St, New Orleans, LA 70117.