Love Notes to New Orleans House
This New Orleans couple's wedding plans were caught directly in the crosshairs of COVID-19. I did an engagement portrait with them near the beginning of the pandemic, when the streets of the French Quarter were eerily empty, and they subsequently struggled with making wedding plans with all varying restrictions that were coming and going. They eventually settled on an intimate and uncomplicated wedding, as it was substantially easier to navigate the COVID restrictions with a small event like this.
We started out with a first look at an Airbnb where the bride was getting ready, the iconic and elaborately decorated "Love Notes to New Orleans" house on Pauger St. in the Marigny area, and we couldn't resist grabbing a few quick shots out in front of it before heading to the Tree of Life in Audubon Park for the ceremony.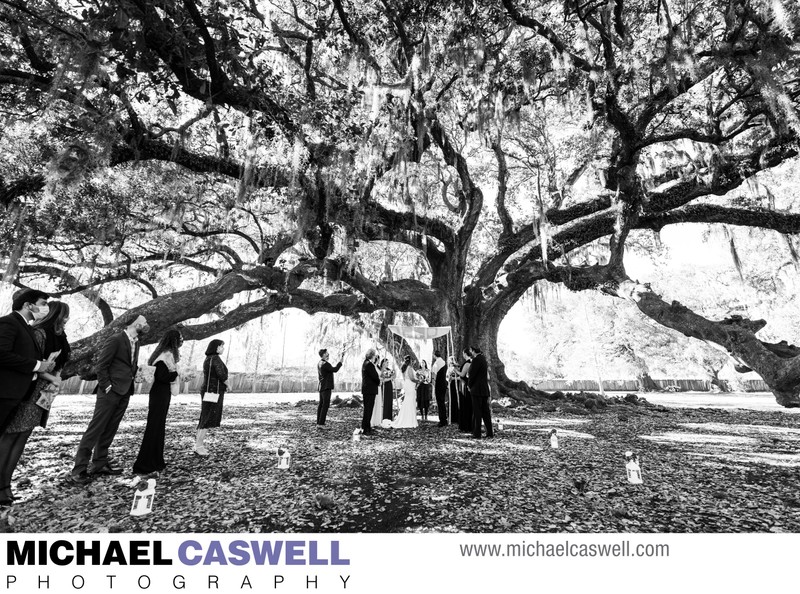 Then we had a nice chunk of time to spend doing portraits of the newly married couple around the park. This is one reason I love intimate weddings and elopements, as with bigger, more traditional weddings, there's often only a small amount of time set aside for portraits, or sometimes none at all!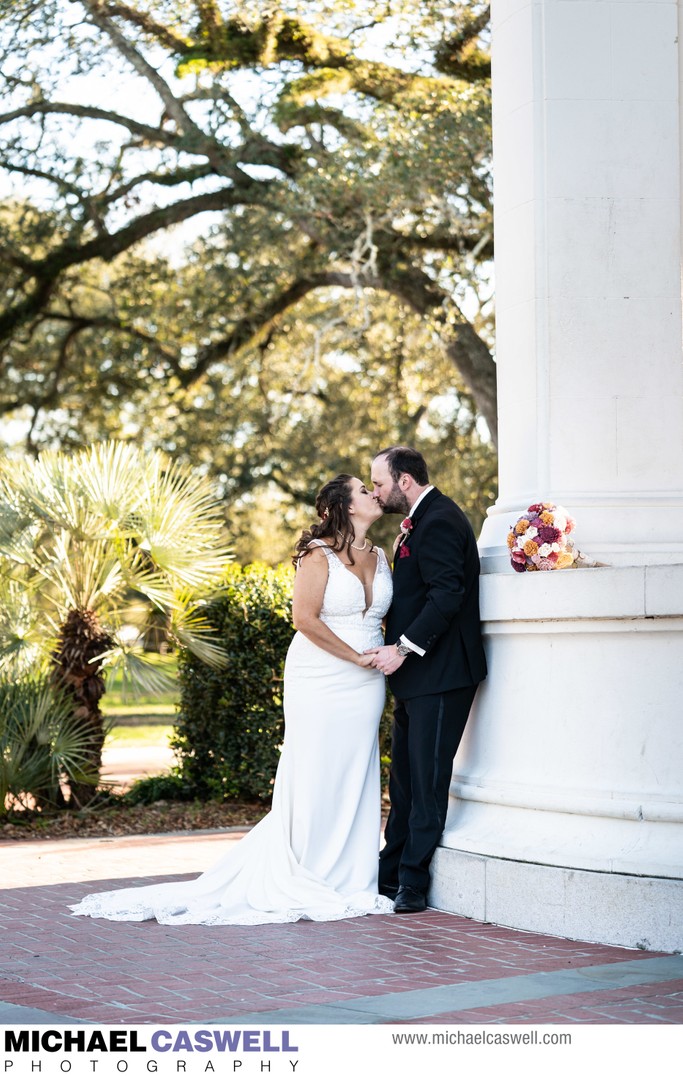 The reception was held not too far from their home, at Courtyard Brewery, complete with crawfish and oysters, and a wedding cake made out of wheels of cheese! This couple as well as their delightful family and friends proved you don't need a huge and expensive wedding at a fancy venue to have a great time!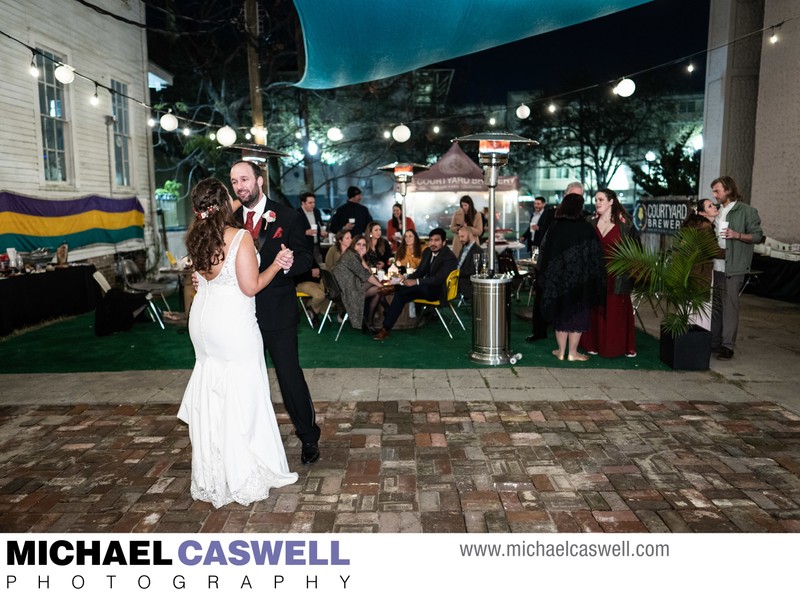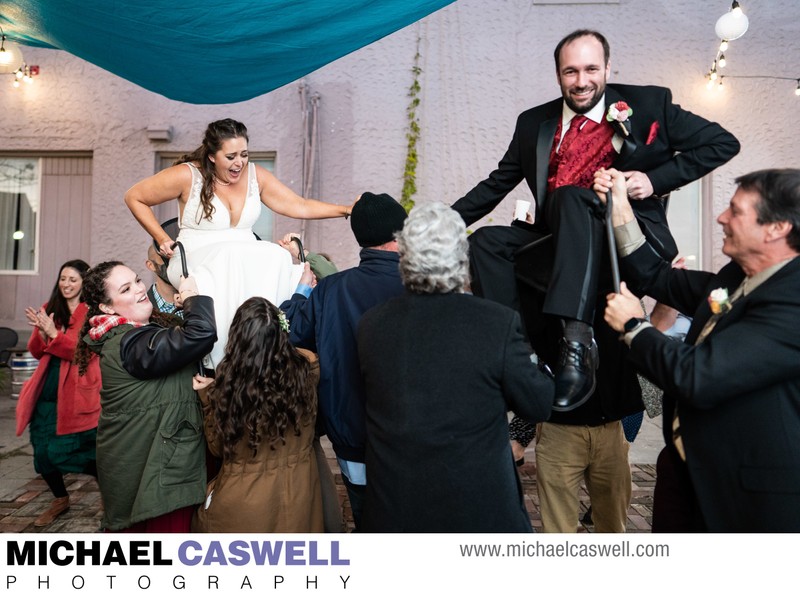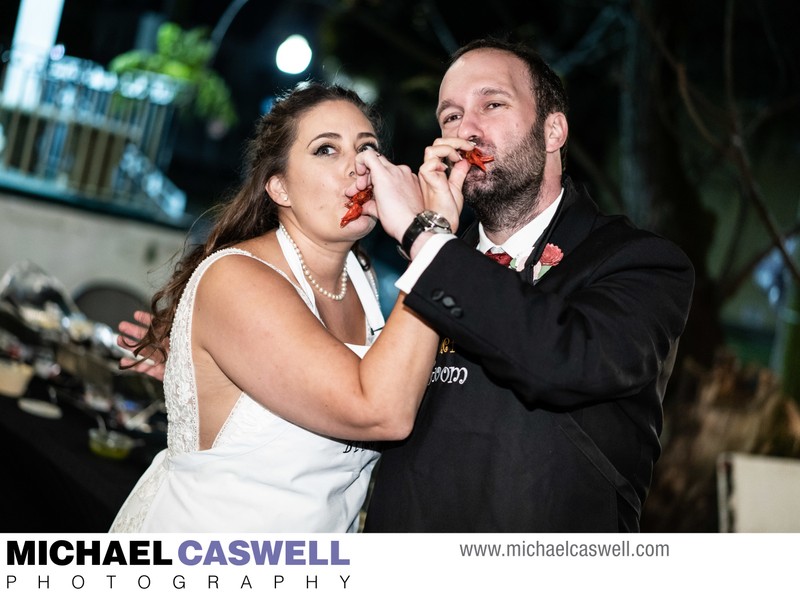 I also had the pleasure of doing a maternity portrait session with the couple about six months later, and then also photographed a block party celebration of their one year anniversary at their New Orleans home in the Central City neighborhood.
Location: 1604 Pauger St, New Orleans, LA.