Fontainebleau State Park Wedding Portrait
This couple had a beautiful intimate wedding ceremony at Fontainebleau State Park in Mandeville on a pleasant Spring morning, with just a dozen or so close friends and family in attendance.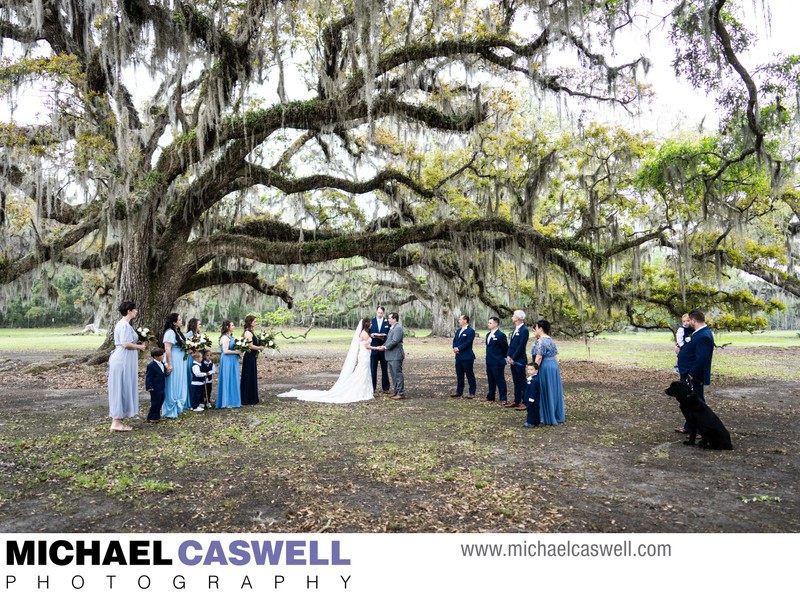 We had lots of time after the ceremony for portraits of the couple in the park, which is what makes these smaller events so enjoyable to photograph.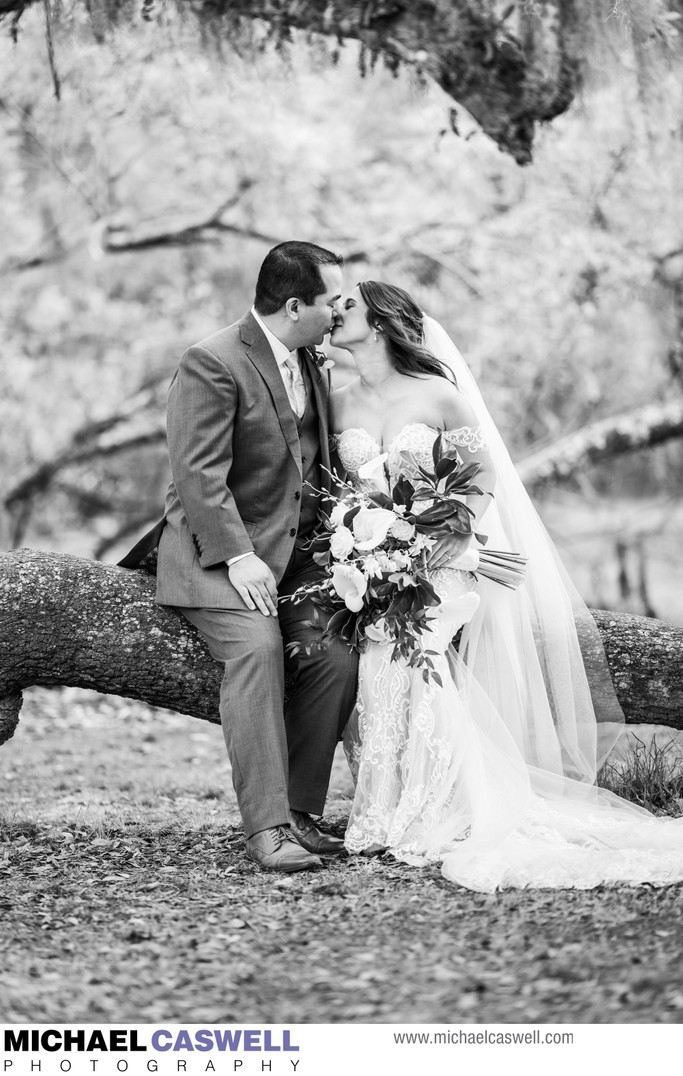 Afterward, we headed to the nearby home of the bride's parents, where the ceremony attendees were joined by more friends and family for an informal backyard reception. They even brought in a bouncy house for the kids, which the bride couldn't resist jumping in as well... yes, even after 17 years as a wedding photographer, I still occasionally have a "this is a first for me" moment!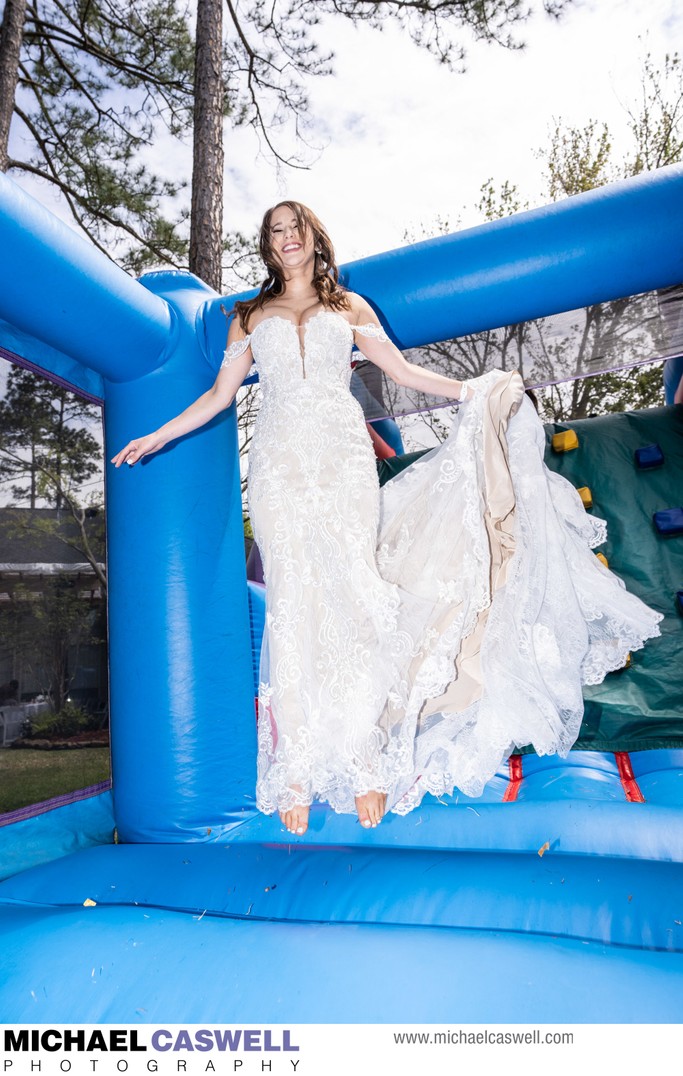 Here are the kind words the bride had for me after the wedding:
Michael was fantastic. He communicates mostly by email which works well for me. I was able to keep track of his recommendations and review later if needed. He responds quickly and was very easy going. He was so easy to work with and I am so pleased with the results. My father loved him and thought he was very polite and easy to work with as well. He shot my engagement photos and wedding photos. Highly recommend him!
Location: 62883 LA-1089, Mandeville, LA 70448.