Couple Shares Beignet at Café Beignet After Wedding
What could be more New Orleans than a newly married bride and groom sharing a beignet after their wedding? Usually when the reception ends and the couple is given a cheering send-off or a Second Line parade through the French Quarter, that's the end of the wedding photography coverage. But occasionally couples schedule a little extra time for portraits after the wedding celebration has officially ended.
Such was the case with this Ohio couple who came down to New Orleans to get married at Hotel Mazarin. The ceremony took place in the beautiful courtyard, and I was happy that the couple allowed for some time afterward for some daytime portraits before we headed into the reception. At the end of the night, the couple was given a fabulous sparkler send-off by their guests, and then we walked over to Café Beignet a few blocks away for a few last photos!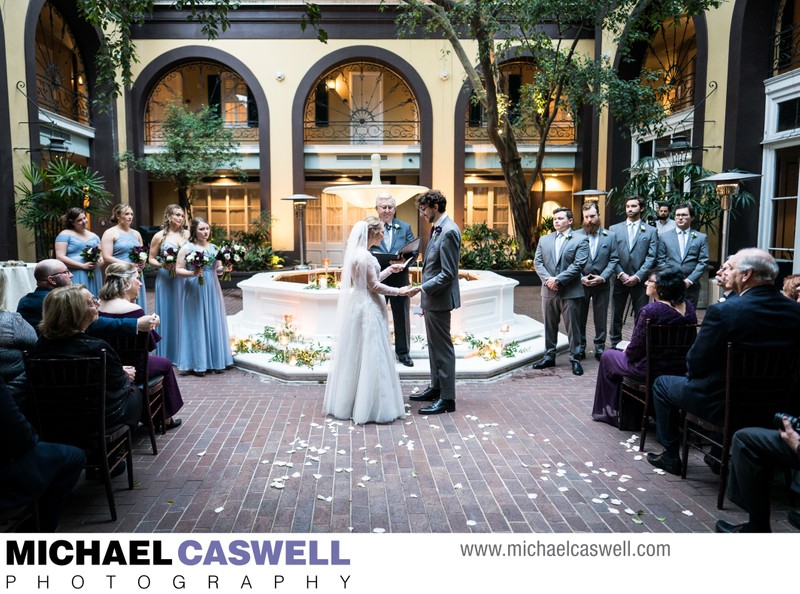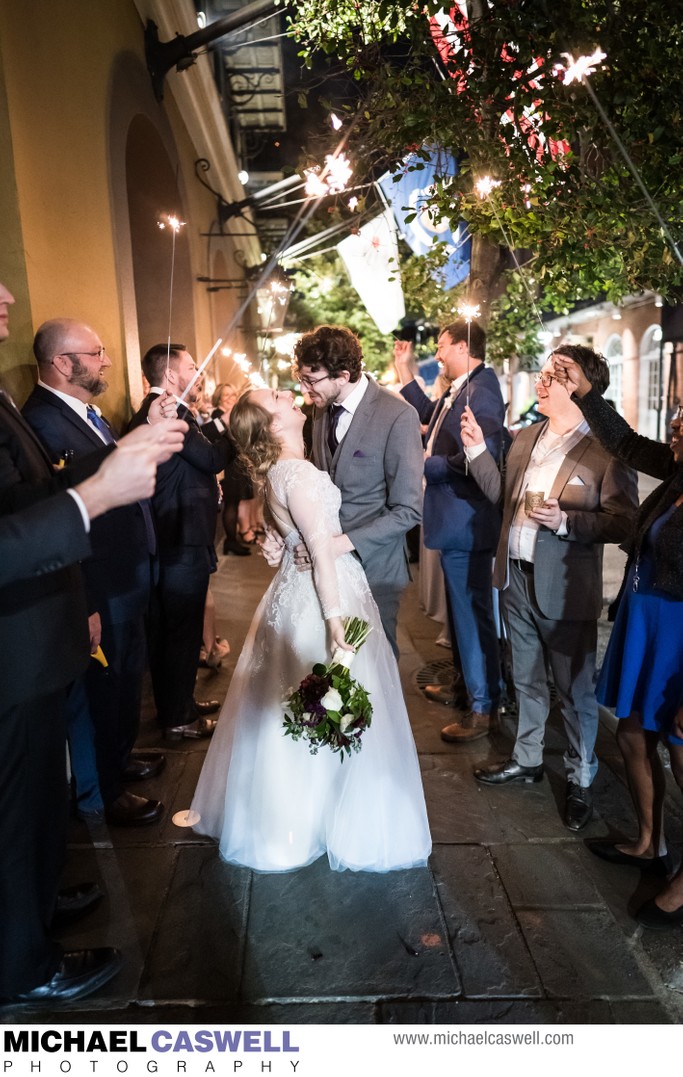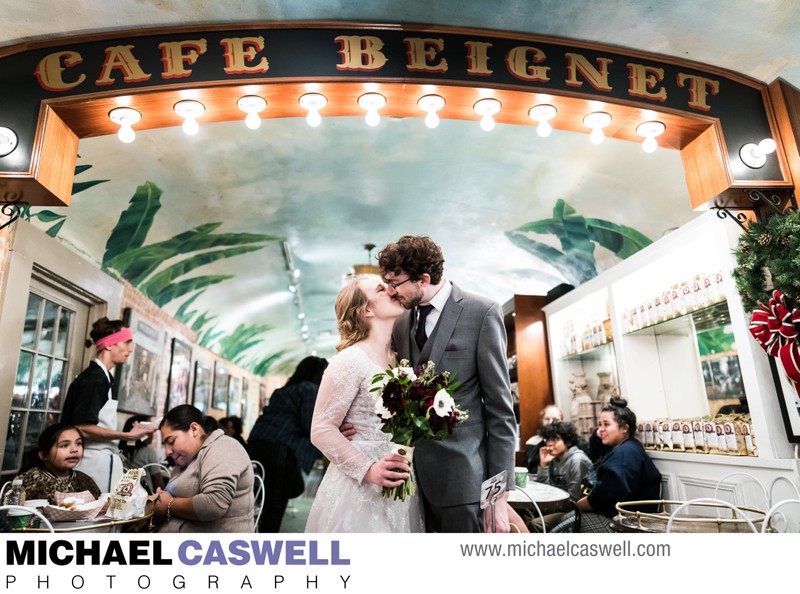 Location: 334 Royal St, New Orleans, LA 70130.