Bride and Groom on Langles Bridge in City Park
This beautifully scenic image of a newly-married couple on the iconic Langles Bridge in City Park was captured just before sunset on a crisp January afternoon. Their intimate wedding ceremony had taken place at the Peristyle, with the service being live-streamed to Belfast, Ireland for the parents of the groom (who is a writer and writing instructor, and one of the funniest people I've ever met!).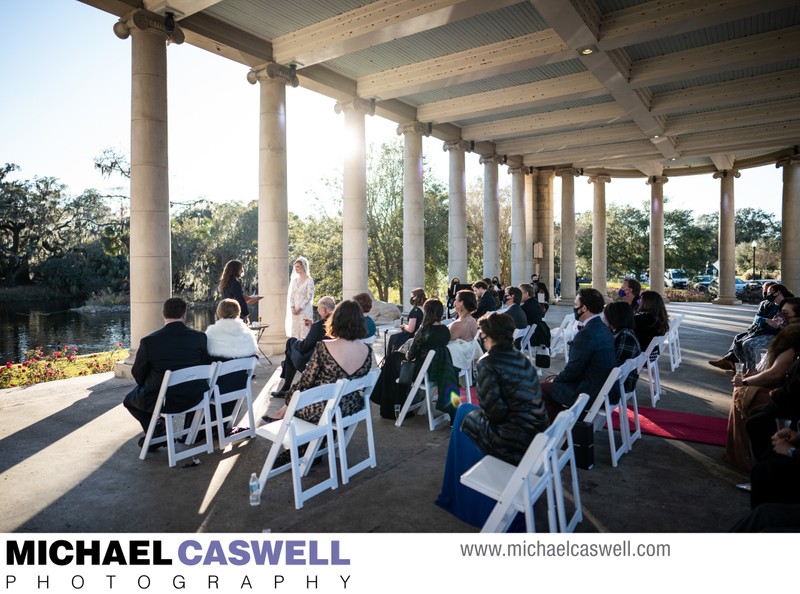 After some mingling and cocktails with their guests, we headed off to do some portraits of the couple. Though we shot in various spots around the park, the images we captured on and by the Langles Bridge were my favorites. While City Park has several nice bridges, the Langles Bridge, constructed around 1902, is by far the most popular (and most-often photographed). In addition to being a must-have shot for a City Park wedding, it's also a popular spot for engagement portraits.
Here's another shot by the bridge, with the couple being a little silly.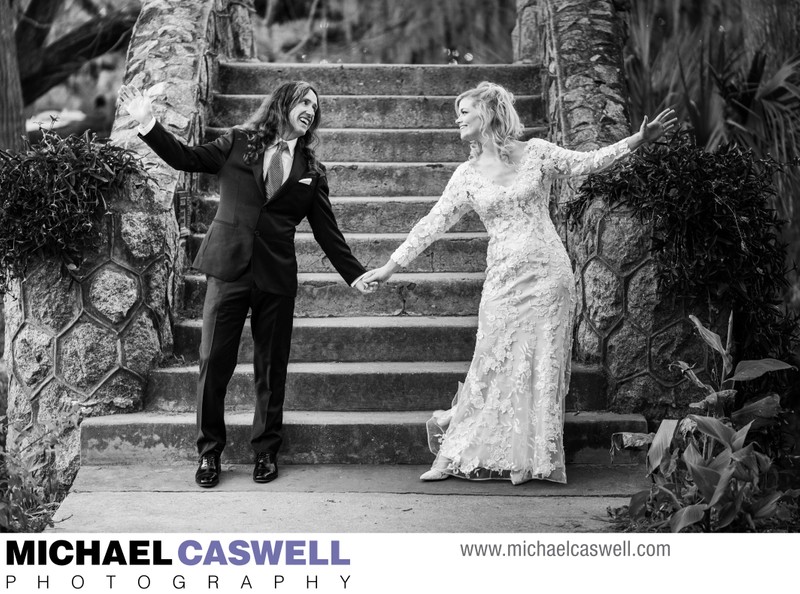 Here were the kind words the bride had for me after the wedding:
Michael was prompt and friendly and a joy to work with. He met with me before the wedding day to make sure we had selected the best spots for our photos and was open to ideas we had, as well as offering his expertise on what would look best. The collaboration was easy and produced beautiful pictures. I could not be happier.
Location: Langles Bridge, Dreyfous Dr, New Orleans, LA 70119.