Bride and Groom in front of Lakefront Airport Terminal
The classic art deco façade of Lakefront Airport's Terminal Building and the antique Rolls Royce was perfectly matched with the style of this couple's wedding. The timing of these kinds of portraits is crucial, especially in a case like this where we only had 20 minutes or so of daylight to work with after the ceremony.
Here's another shot from that series: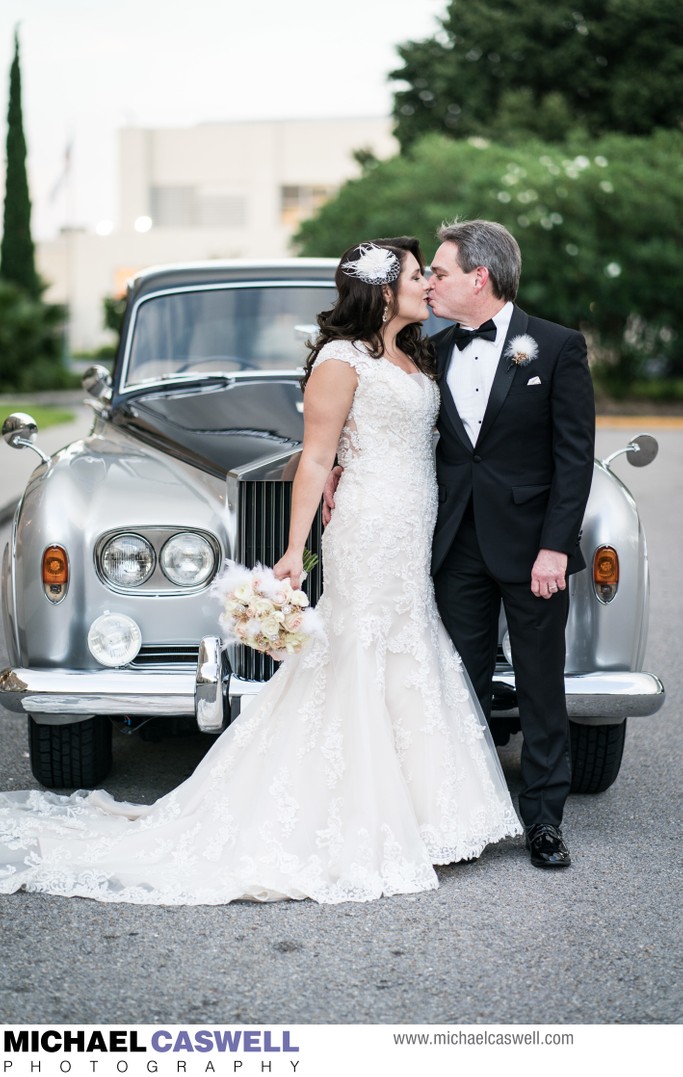 Location: 6001 Stars and Stripes Blvd, New Orleans, LA 70126.