Bride and Groom in front of Lakefront Airport Terminal
The classic art deco façade of Lakefront Airport's Terminal Building and the antique Rolls Royce was perfectly matched with the style of this couple's wedding and their personalities.
The timing of these kinds of portraits is crucial, especially in a case like this where we only had 15 minutes or so of daylight to work with after the ceremony. One issue that often comes up is that well-meaning guests, not aware of these time constraints, will line up and want to greet and congratulate the newly married couple, putting the couple in the awkward position of having to prematurely excuse themselves to head out for pictures, or run the risk of losing the little bit of daylight left. So, in this situation, it's best to have a plan in place with your wedding coordinator and/or the venue staff to immediately whisk the two of you away for the portraits, and then you can greet your guests in a more relaxed manner after you return and make your official entrance into the reception.
Here's another shot from that series: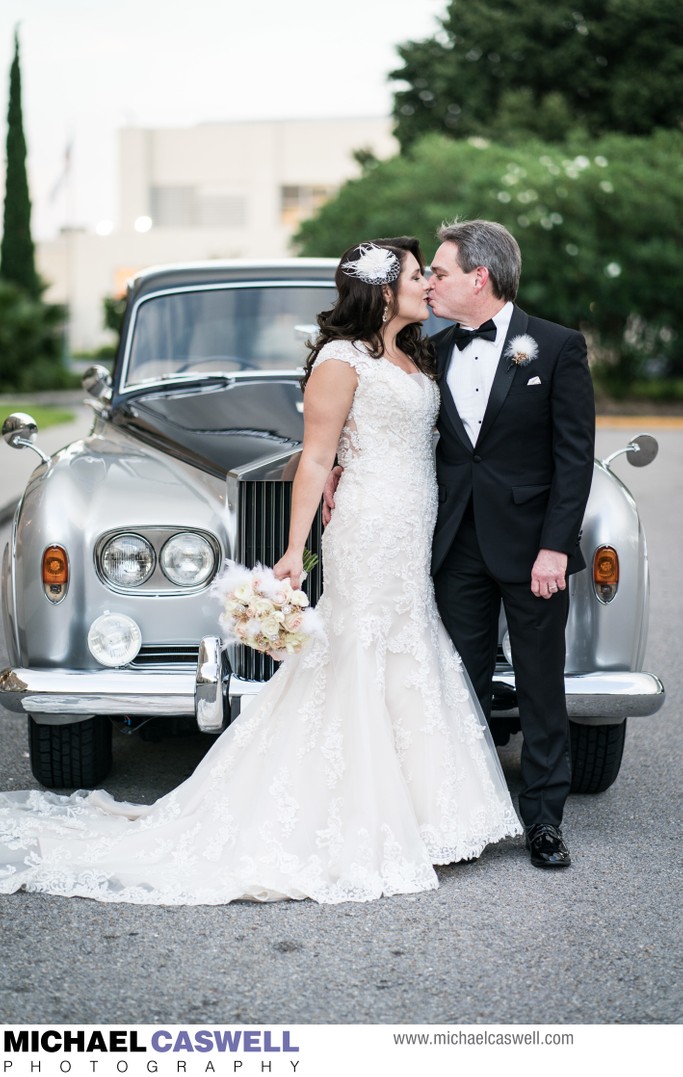 Location: 6001 Stars and Stripes Blvd, New Orleans, LA 70126.