Bride and Groom Kiss at Hotel Peter & Paul Wedding
This couple's wedding took place at Hotel Peter & Paul, a truly unique and amazing venue in the Faubourg Marigny neighborhood of New Orleans. Formerly the Saints Peter and Paul Church and School, these neglected buildings which had sat decommissioned since 2001 were purchased by its current owners (who include a resident of the area) in 2014 and lovingly restored and renovated into a gorgeous hotel, which opened in 2018 and has consistently received rave reviews from guests who have stayed there.
This was my first time shooting at this relatively new venue, and the weathered door in this little alcove at the front of the church caught my eye as soon as I arrived. I loved how the slight breeze blew the bride's veil back just a bit for this shot! But we started out with a first look and portraits of the couple in the Piazza, between the main School House building (where most of the hotel rooms are located) and the Rectory/Church. With the position of the afternoon sun, the shade of the School House provided perfect light for us to work with.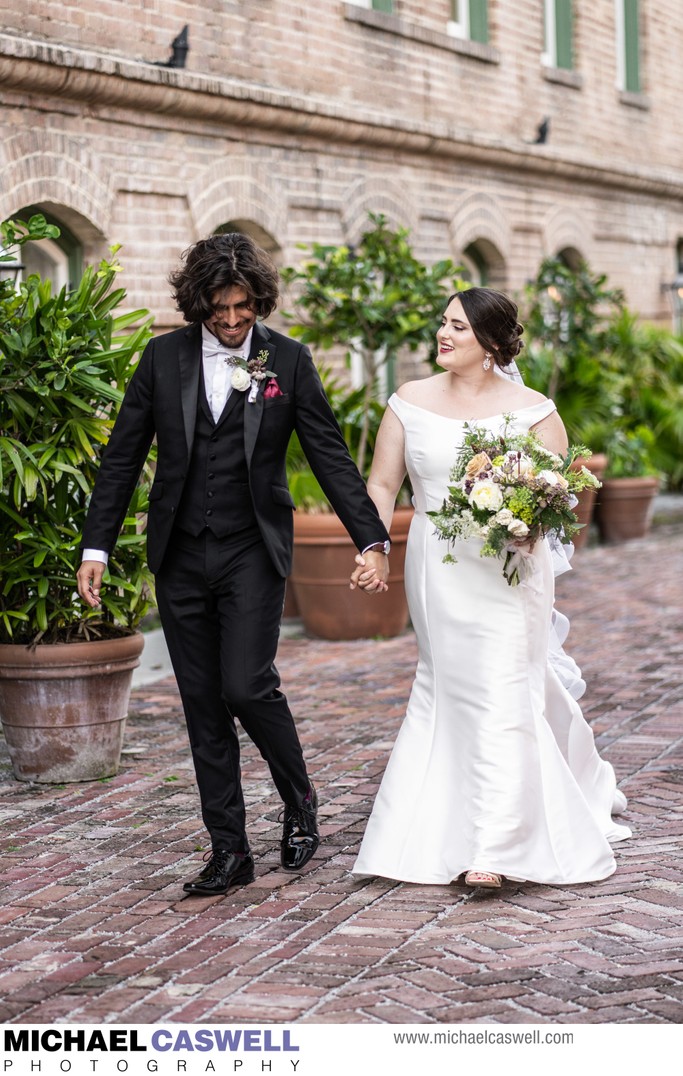 Location: 2317 Burgundy St, New Orleans, LA 70117.