Bride and Groom Dance by Jackson Square
This New York couple eloped in New Orleans, with their ceremony taking place in Jackson Square, and I loved this shot of the two of them dancing in front of a brass band performing in the pedestrian mall in front of St. Louis Cathedral.
Because the park was closed to the general public due to COVID restrictions, we had the place to ourselves... it would ordinarily be practically unheard of to have a wide-angle ceremony picture like this without a single random person in the background!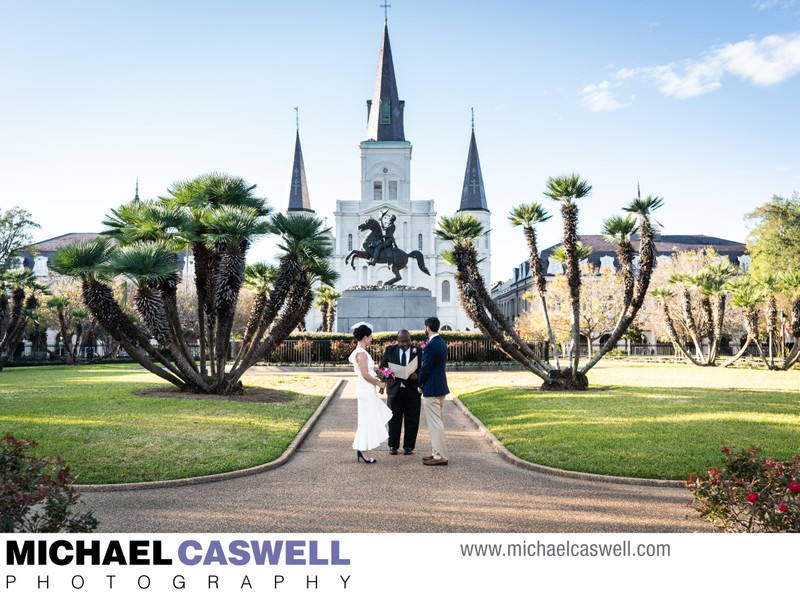 We were also able to get some other great portraits in the park, before heading out to some other locations in the French Quarter. And yes, the groom is aware that he looks just like Packers quarterback Aaron Rodgers!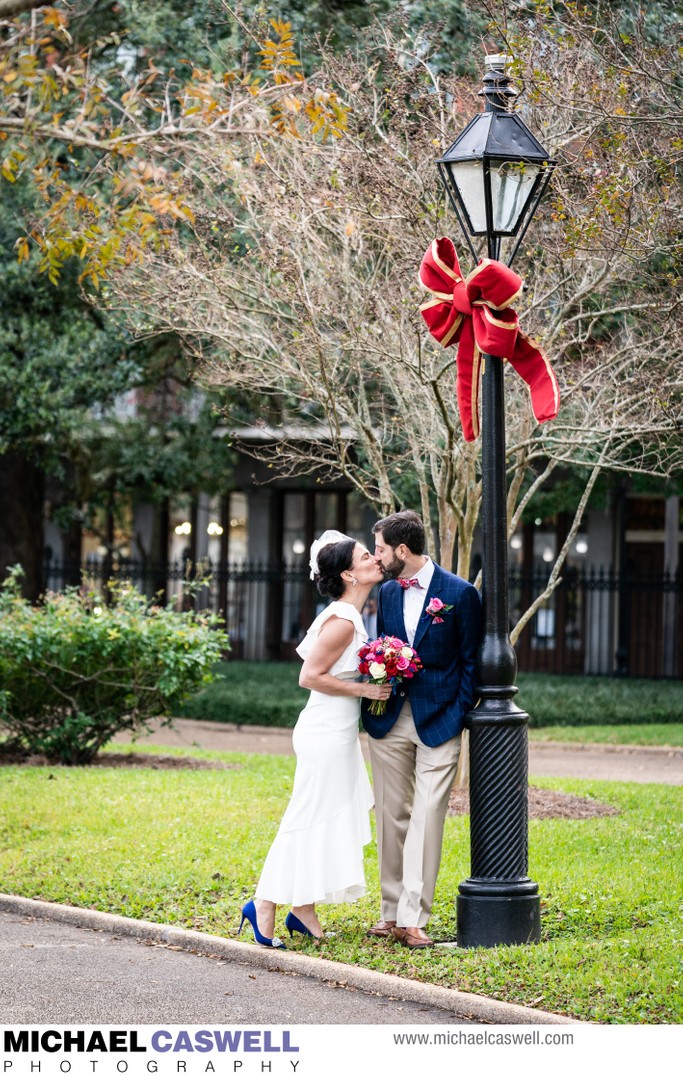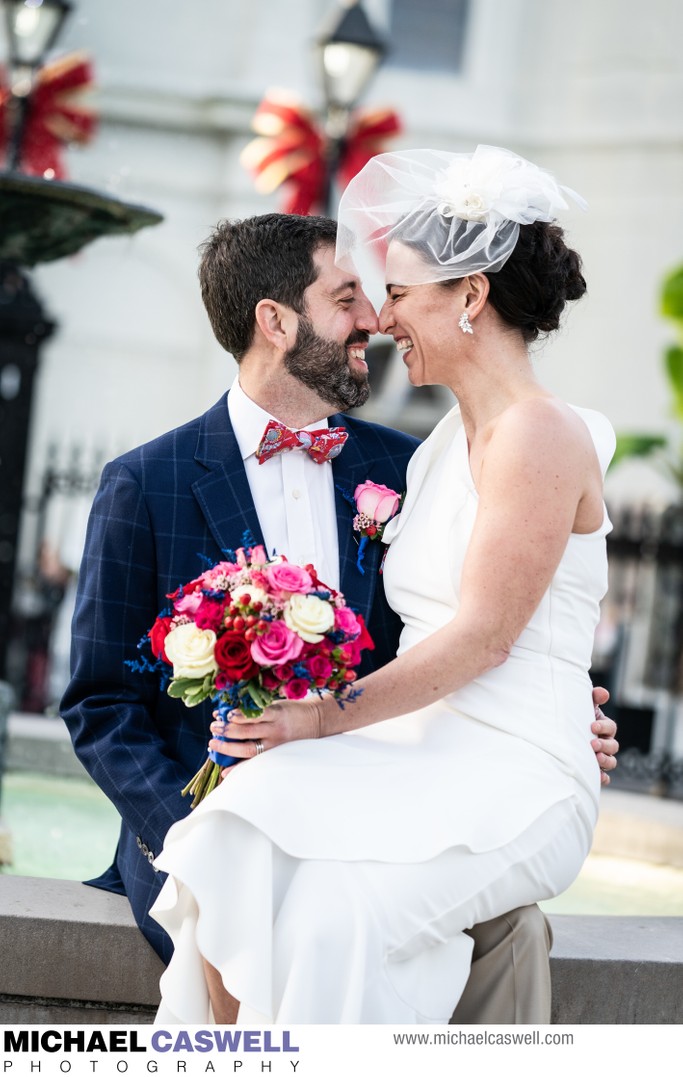 Location: Jackson Square, New Orleans, LA.