Bride and Groom at Ace Hotel Wedding in New Orleans
Upon arriving at the Ace Hotel in New Orleans for this couple's wedding, I walked around with the father of the bride (himself a wedding videographer from the Miami area) to scope out potential locations for the bride and groom's first look, and we came across this very nice space on the second floor of the hotel which was perfect for the first look and some portraits, though it was a bit of a windy day and the groom's long hair was blowing around quite a bit!
The ceremony took place in the spacious hall adjacent to the reception space.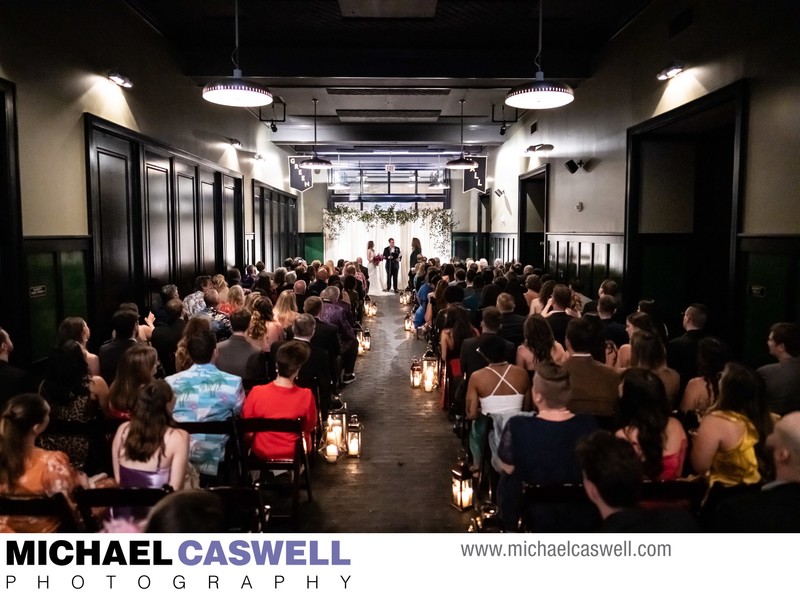 After the ceremony, we hit the streets for a second line parade while the event staff made final preparations on the reception space, and also flipped the area where the ceremony had taken place to serve as additional reception space.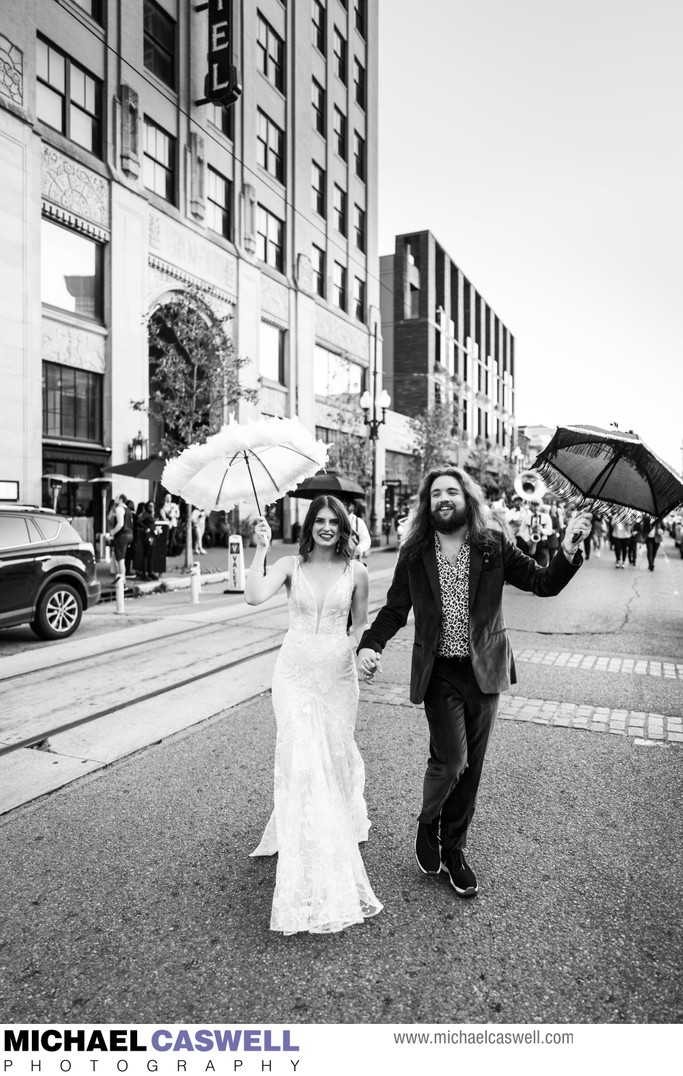 The hotel features a large reception space with ample room for higher guest counts.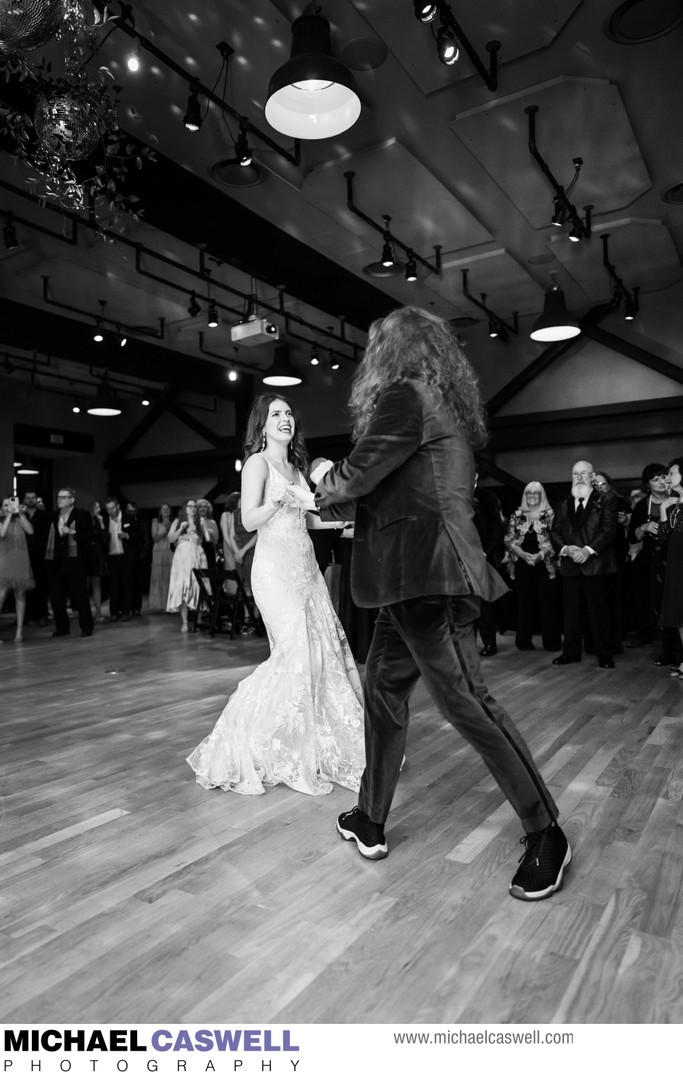 After the wedding, the bride had this short and sweet five-star review for me:
Michael did a wonderful job capturing our wedding day. I love the photos so much.
Location: 600 Carondelet St, New Orleans, LA 70130.