Wedding at The Rooftop on Basin in New Orleans
This New Orleans couple's outdoor wedding took place on the terrace at the Rooftop on Basin on a beautiful Spring evening, with a beautiful view of the city skyline in the background. The venue is located, as the name implies, on the rooftop of Basin Street Station. This historic building was constructed in 1904 as a freight office for the Southern Railway, and was also used by the New Orleans Terminal Company. Abandoned in 1974, it was purchased and renovated in 2004, and now functions as a tourist information center, museum, and event venue. The building also is home to the Brakeman Hotel.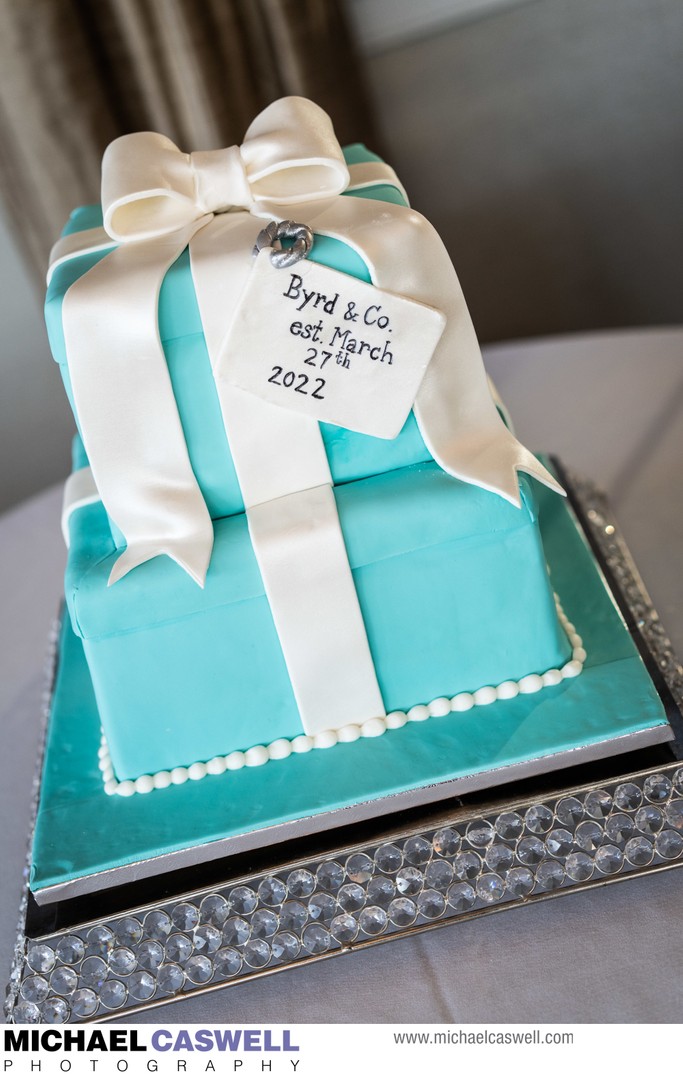 The wedding featured a Tiffany & Co. theme, with the bride having crafted all of the decorations herself! Donna with Revel & Co. coordinated the event, while Calffee Productions was the DJ (and provided the "dancing on a cloud" fog machine effect for the couple's first dance).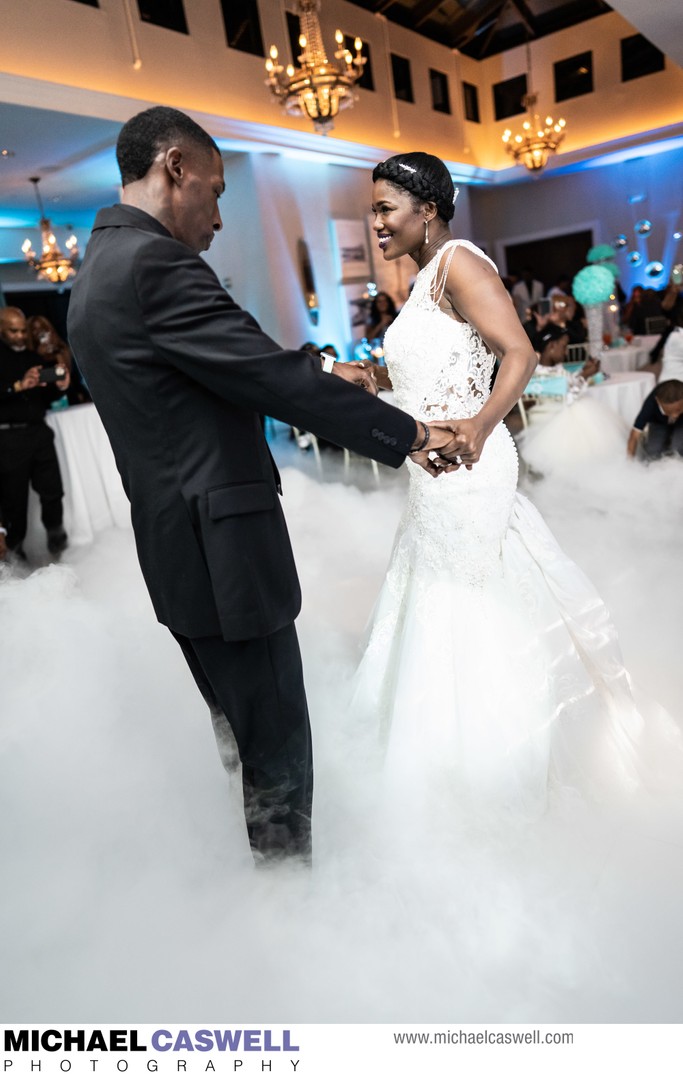 Location: 501 Basin St, New Orleans, LA 70112.