Wedding at Our Lady of the Lake in Mandeville
This California couple's wedding ceremony took place at Our Lady of the Lake Catholic Church in Mandeville, Louisiana. They did not want to have a first look before the ceremony, but did want to share a private moment of prayer together, which we accommodated by finding a doorway where they could hold hands, but positioned so that they could not see each other.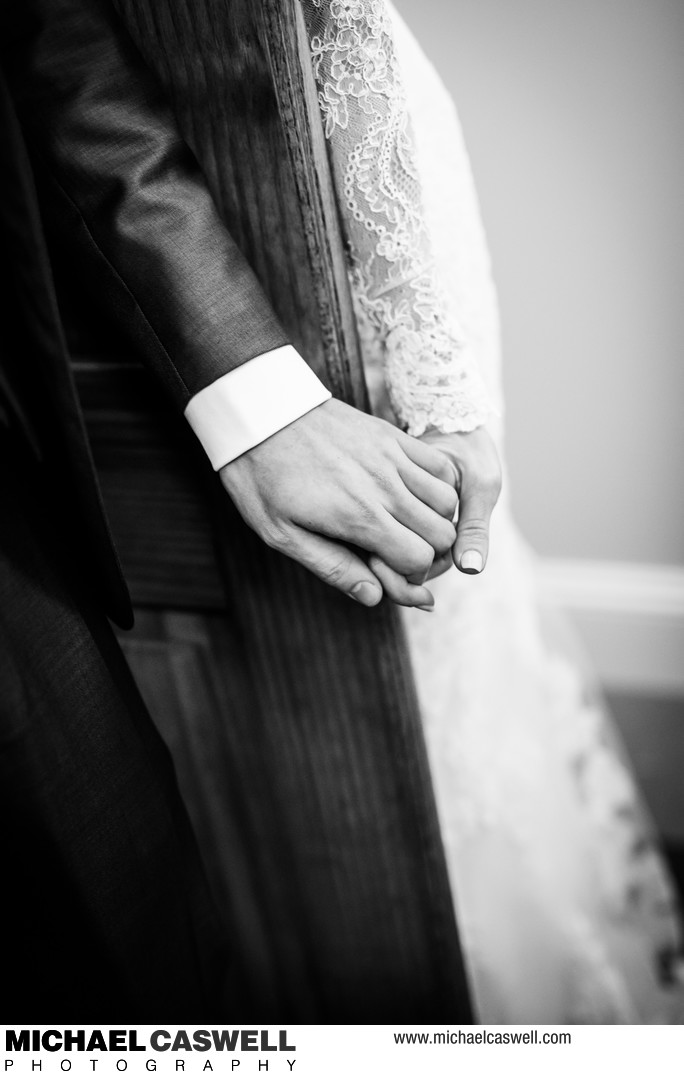 This was a daytime ceremony, so ample amounts of natural light streamed in through the windows. Though I am fully capable of shooting in dark churches as well, beautiful light like this has a distinctly different look that many find particularly attractive.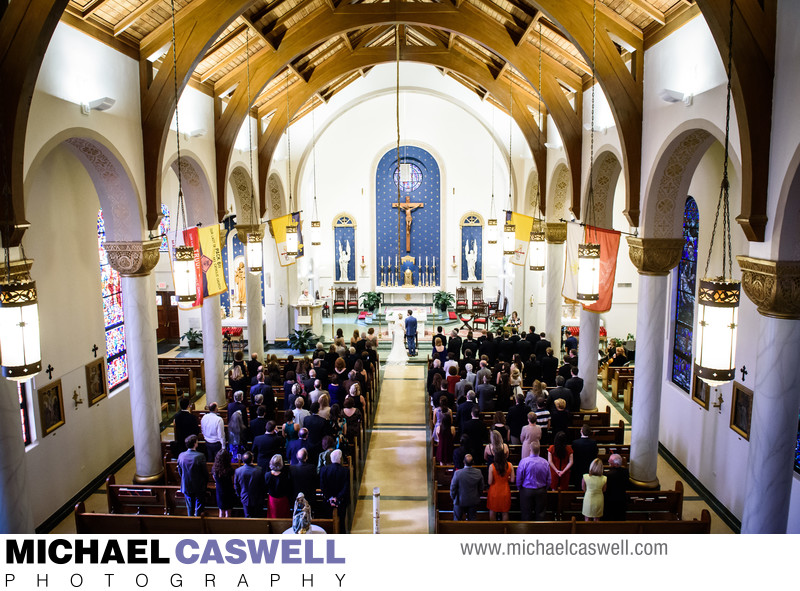 After the ceremony and some formal group pictures, we headed back to the Southern Hotel in Covington for the reception.
A Church with a Rich History
The parish of Our Lady of the Lake has existed for over 150 years, with the present church structure having been built in the 1950s. It is located in old Mandeville just a few blocks from the shores of Lake Pontchartrain. There was an effort in recent years to greatly expand by building a new, larger church on a site situated across the street, but the community was concerned that this would overwhelm the small and historic neighborhood, so these plans were shelved.
Other Reception Venues in the Area
Though this couple's wedding reception took place at the Southern Hotel. there are several venues located very close to the church, such as The Lake House, Maison Lafitte, the Lang House, and just a little further away, the Fleur de Lis Event Center.
Location: 395 Lafitte St, Mandeville, LA 70448.