Wedding Ceremony at Coquette in New Orleans
You can't help but to love a guy who knows how to make his bride laugh! This Florida couple's wedding ceremony and reception took place at Coquette, a popular restaurant on Magazine Street in New Orleans.
It was a delightfully relaxed, low-key event. We began in Audubon Park with some family group shots, and then the family headed over to the venue while we stayed in the park and captured some great portraits of the couple. That's one of the best things about smaller weddings like this... there's typically a good amount of time set aside for portraits, and the uncomplicated nature of these kinds of weddings usually means the couple will have less on their mind and will feel more relaxed and comfortable.
So, hey, you want to walk around the park and take our time in getting some nice casual portraits? Sure! Feel like taking off your shoes and wading around in a fountain? Go for it!
What's interesting is that although the size and scope of a wedding is typically associated with budgetary requirements, that's certainly not always the case. Yes, some couples do have more limited budgets and thus opt for a smaller wedding, but I've also had quite a few weddings where, although of course I'm not privy to the family's finances, I did not get the impression that budget was a limiting factor. They just wanted a simpler, more intimate, less complicated wedding (and in a few cases, even these relatively small weddings were clearly not low-budget events).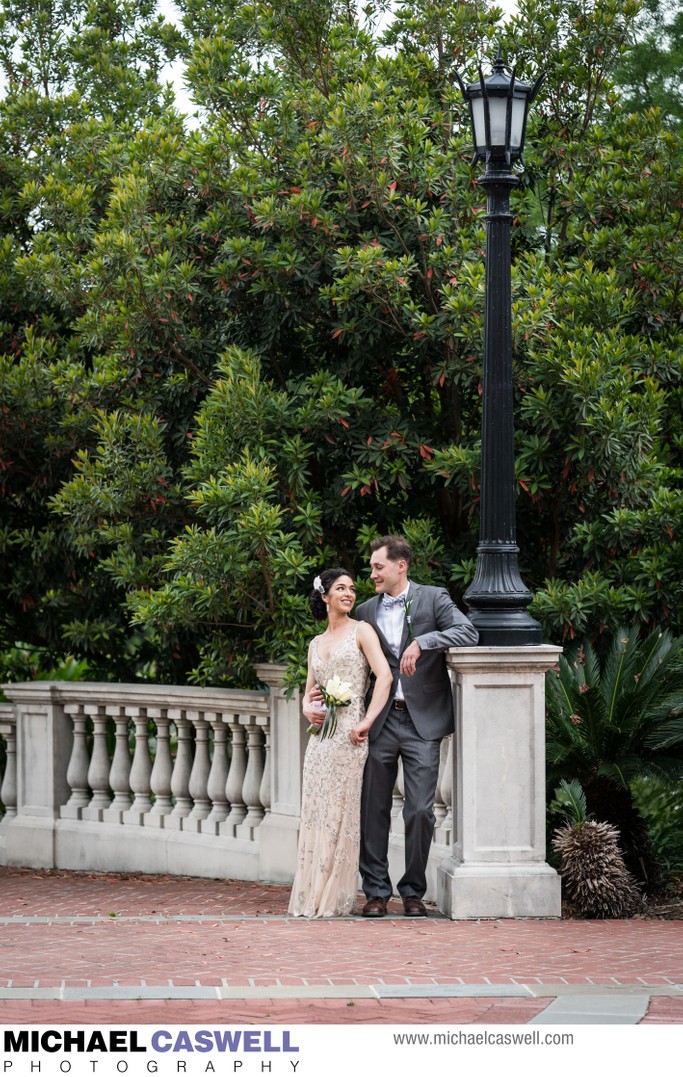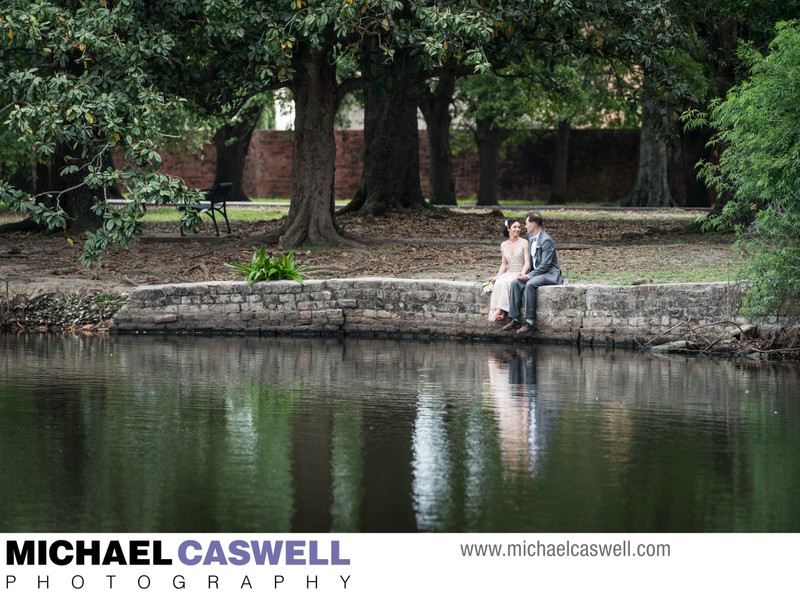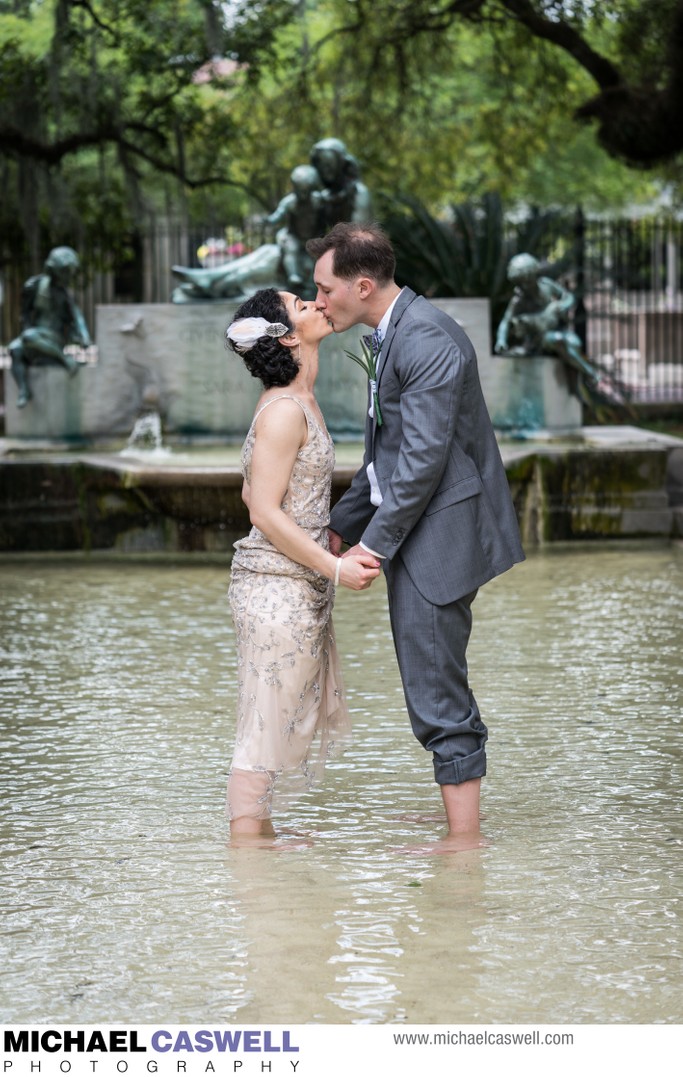 Here are the nice comments the bride had after the wedding:
Michael was an absolute joy to work with. I was overwhelmed with trying to organize a wedding in NOLA while planning from Baltimore. We had great email dialogue with Michael and met him a couple days before our wedding to discuss how best to capture photos in the park. He listened to our ideas and offered suggestions that would give us the best shots and still align with our original concepts. On the actual day, he was prompt and efficient with his time. He skillfully arranged our families to maximize time for group shots. We had a small, 30ish person wedding and he captured key moments during the ceremony all while blending in with our group. At the end of our contracted time, Michael was packed up and saying goodbye when he realized that we had not taken photos with the one grandmother present (she was one of the main reasons we traveled to NOLA!). He unpacked and made sure that we got some priceless photos with her, what a lifesaver! Michael is a gentlemen and true artist. He is easy to communicate with and very professional, while still maintaining a relaxed attitude that is very soothing during a hectic day. Plus, his rates are great especially for the quality of his work and he was very quick with releasing our edited photos to us. I feel lucky that we had Michael to capture our special day and highly recommend him as a photographer.
Location: 2800 Magazine St, New Orleans, LA 70115.