Wedding Ceremony at St. Mary's Catholic Church
This couple's wedding ceremony took place at St. Mary's Catholic Church (also sometimes referred to as St. Mary's Italian Church). The church, built in 1845 as the Chapel of the Archbishops, has had several names and functions throughout its existence, being given its current designation in 1994. It was built on the site of the Ursuline Convent and Chapel. A nearby plaque reads:
Old Ursuline Convent
1749-1753
Next to the site of first building erected in 1734
Home of Ursuline nuns who came from France "to relieve the poor, sick and provide education for young girls"
First girls' school in Louisiana
Oldest building in Mississippi Valley
Placed by Louisiana Society
National Society Colonial Dames XVII Century
1995
It's a beautiful and unique New Orleans church, with a wood ceiling that has an elaborate design painted on it.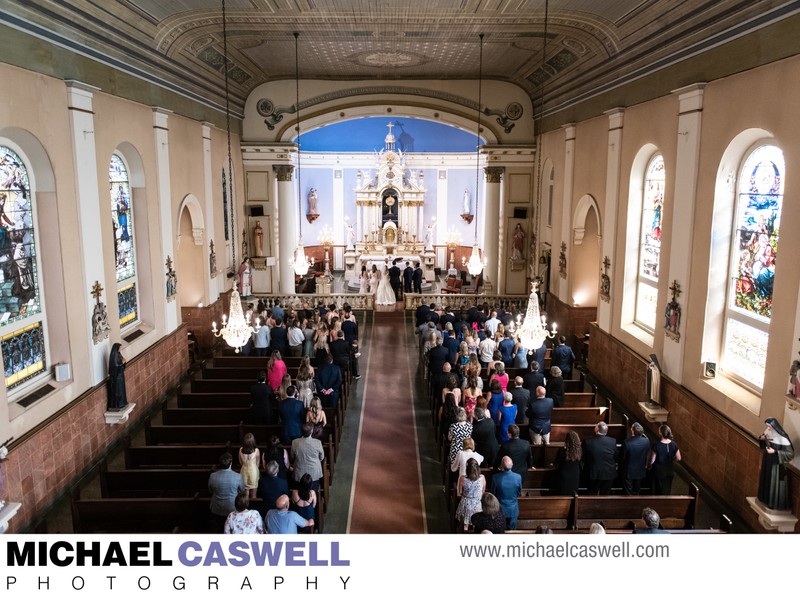 At the conclusion of the ceremony, the couple and their guests made their way through the French Quarter with a second line parade led by the Kinfolk Brass Band.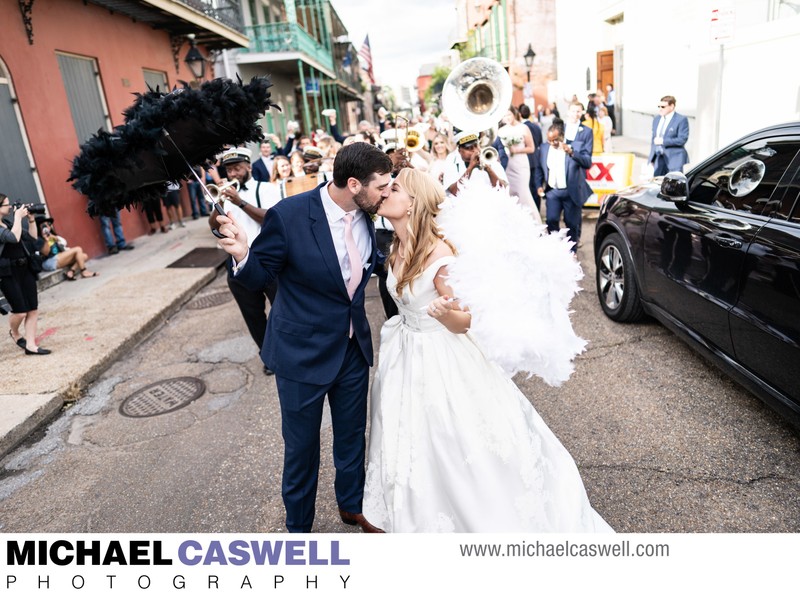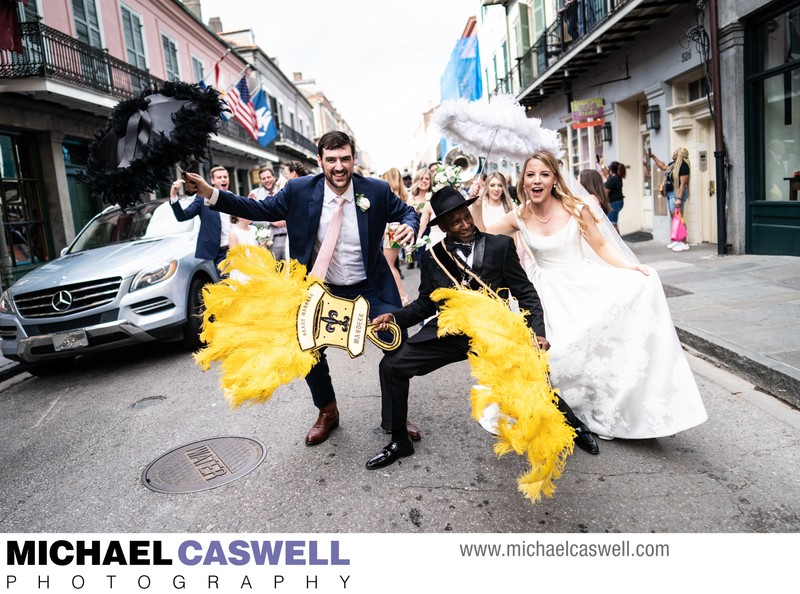 The reception took place at Latrobe's on Royal, a fabulous wedding venue in New Orleans. Of course, having a ceremony at Latrobe's is also an option for couples.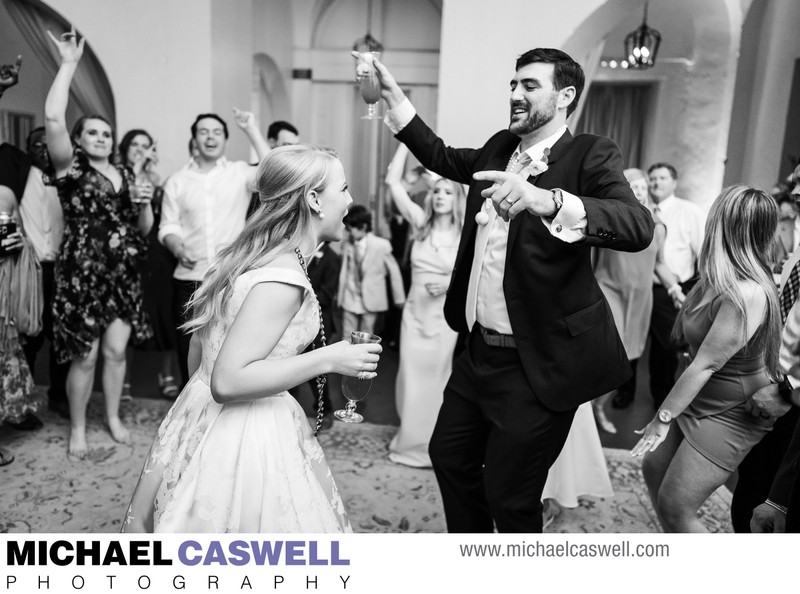 Location: 1116 Chartres St, New Orleans, LA 70116.