Wedding Ceremony at Latrobes
I've shot numerous weddings at Latrobes on Royal over the years, and usually the ceremony takes place in the (enclosed) courtyard by the doors on the Conti Street side of the space. Lately though, I've had more and more couples choose to have their ceremony by the interior set of doors that lead into the rest of the venue. Both spots are beautiful, and it's nice to have multiple options!
This couple started out with a first look at nearby Hotel Mazarin, which is located a block away on Bienville Street.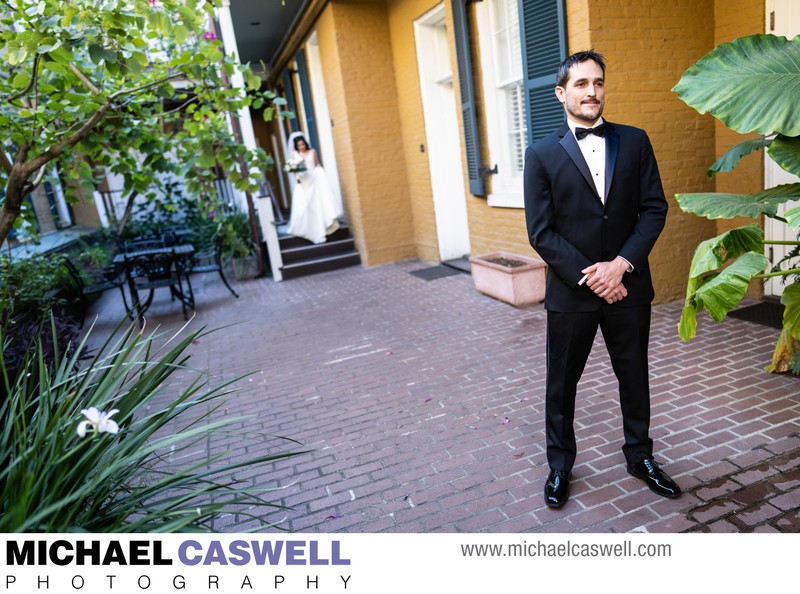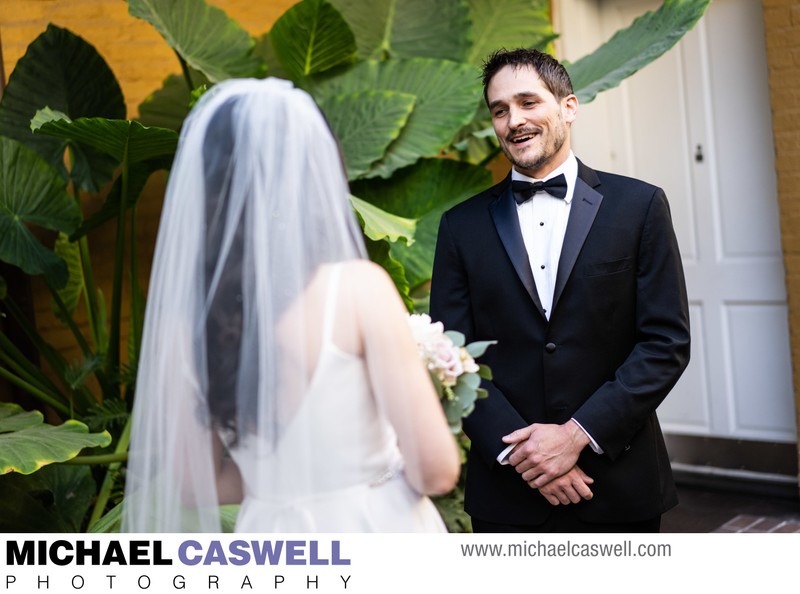 The family also secured the use of the hotel's courtyard for the formal group shots, which was very helpful
We then proceeded to Latrobes for the ceremony. It's not very brightly lit in this space, but I am still able to capture beautiful photographs of it.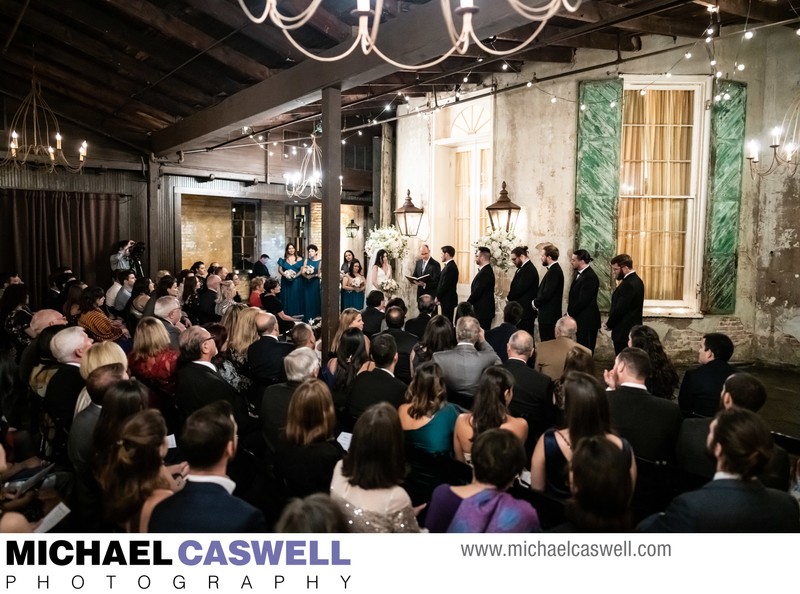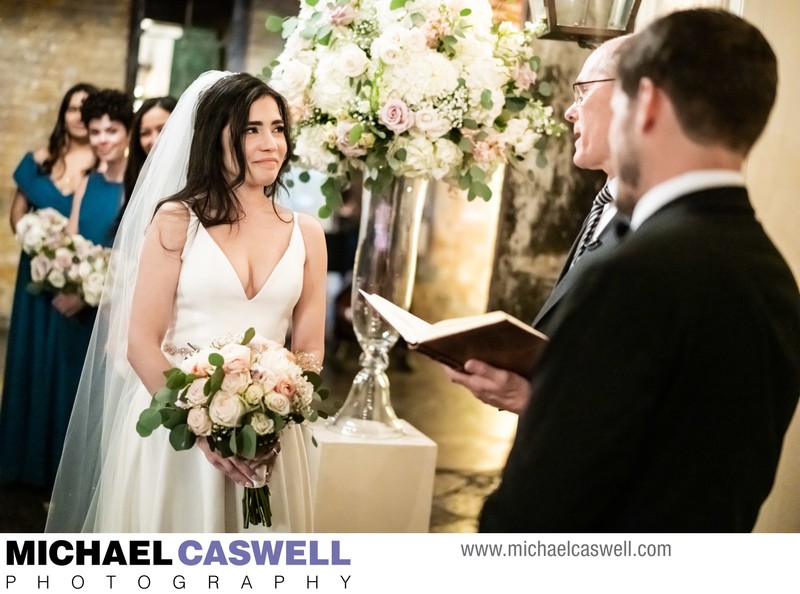 The Peruvian bride's family had a tradition they included in the reception called a Hora Loca, which I'm told translates to "crazy hour", and consisted of some extra silly dancing with various props, and at one point the guests lifted the bride up!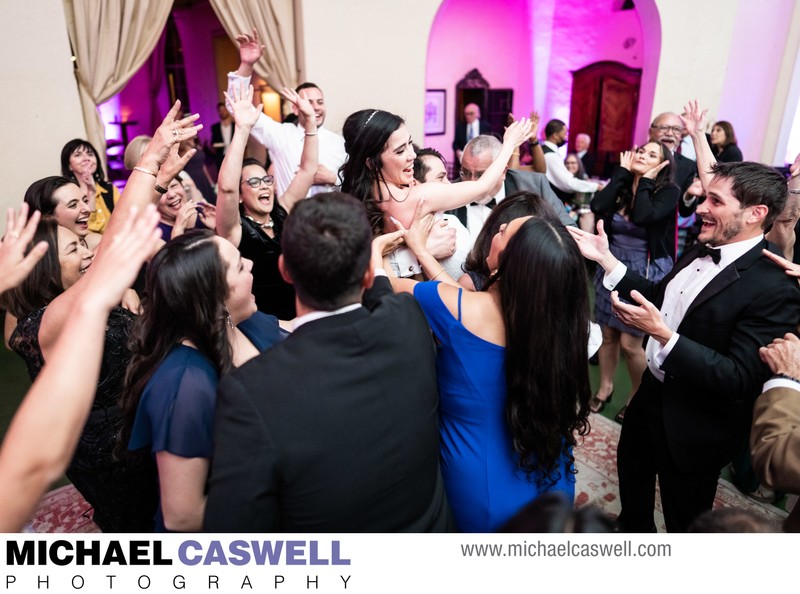 Some of the guests also arranged to surprise the bride with a "flash mob" style dance.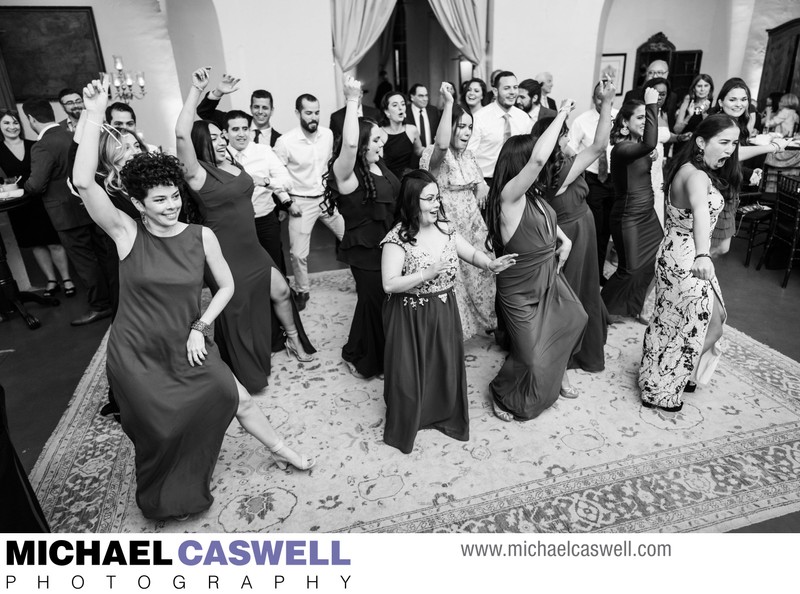 The amazing night was capped off with a second line parade through the streets of the French Quarter!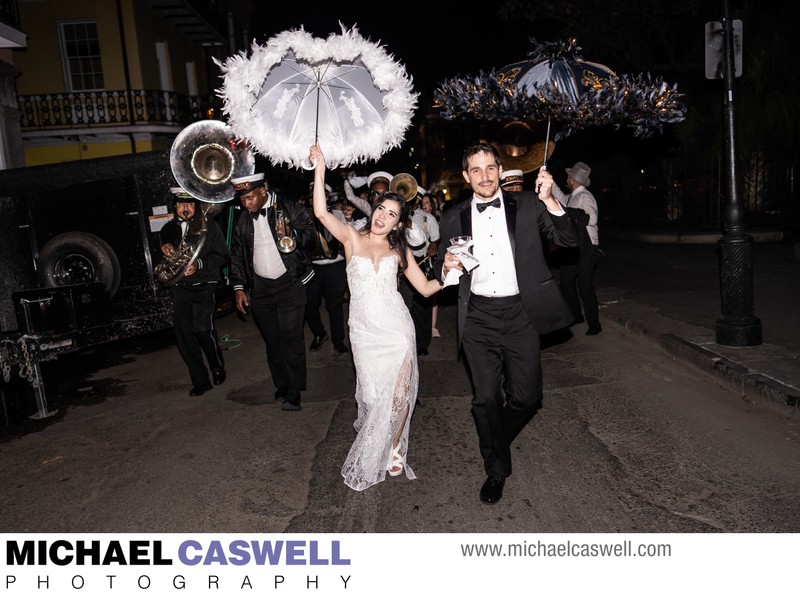 Candles/Decor: New Orleans Candlelight Weddings
Cake: La Louisiane
Flowers: Nola Flora
Ceremony Music: Harry Hardin
Reception Music: DJ Brice Nice
Location: 403 Royal St, New Orleans, LA 70130.