Royal Sonesta New Orleans Wedding Ceremony in Courtyard
I had a great time photographing this couple's Royal Sonesta New Orleans wedding in the French Quarter! The ceremony took place in the hotel's beautiful courtyard, and then we headed out on a second line parade to celebrate and give the venue staff some time to flip the space... the reception was to take place in the adjacent Fleur de Lis room, but the courtyard was going to be used as a secondary space as well.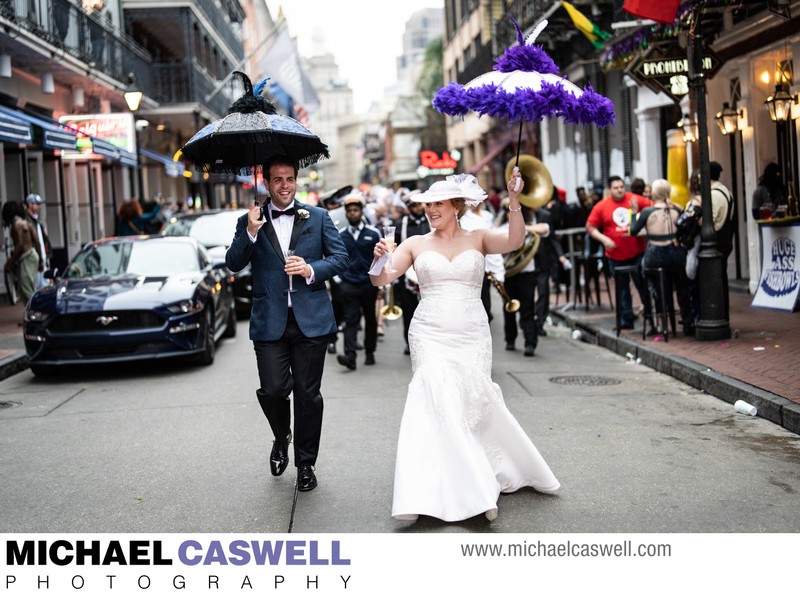 Back at the hotel, the cake was amazing, with the back side featuring the appearance of being made from Lego bricks, in recognition of the groom's prior employment with the legendary company. The cake topper was a pair of voodoo dolls, and the couple also gifted custom-made voodoo dolls to some of the friends and family (with most of them crafted to look like each individual, complete with the outfit to match!).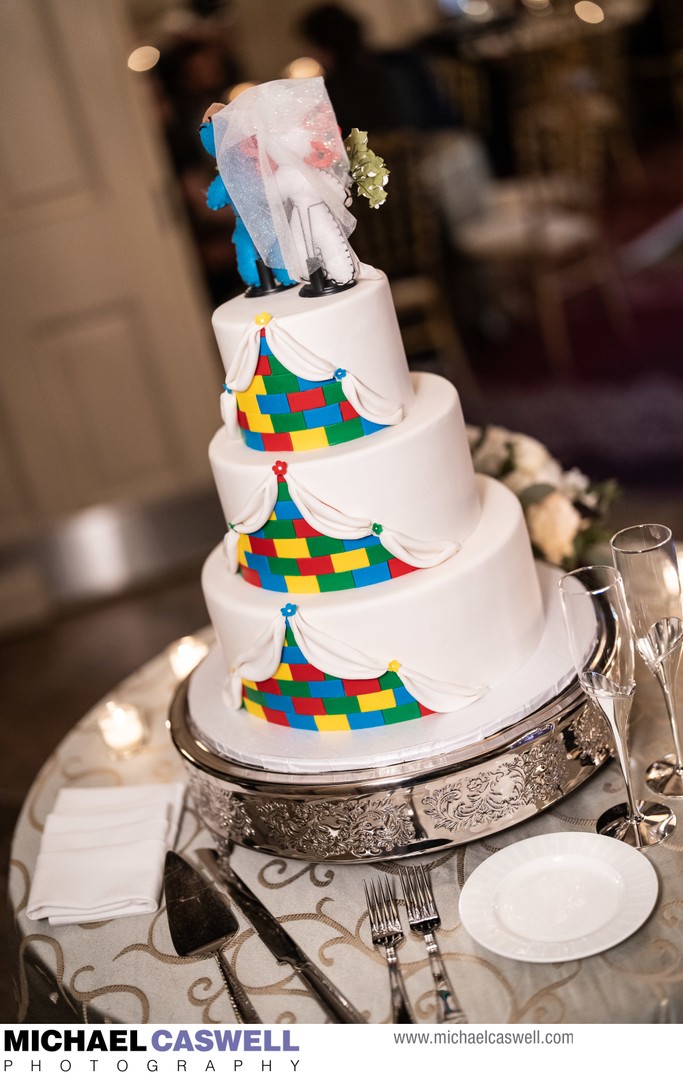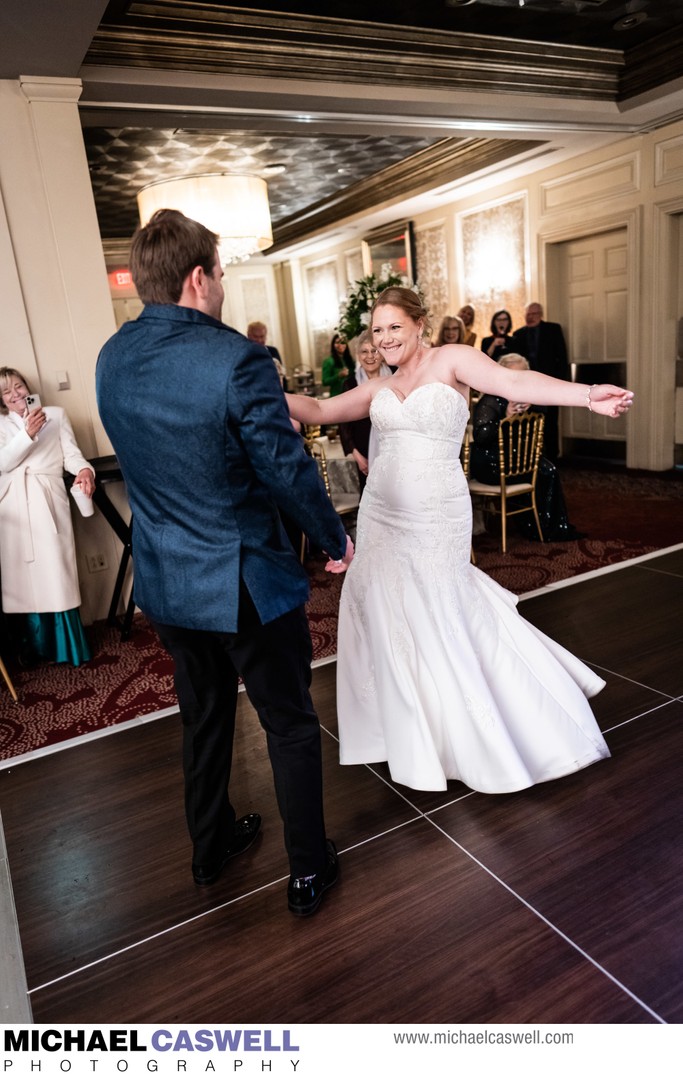 At the end of the night, the couple departed through a web of streamers. Typically my coverage would end at this point (or after the second line parade, if the couple was having one), but occasionally a couple will arrange for another 30-60 minutes of coverage for some post-wedding pictures. This can include an after-party at a bar or some other location, late-night portraits around the area, and once I had a couple who really wanted some shots of them jumping on the bed in their hotel room! In this case, we simply headed down Bourbon Street to grab a slice of pizza at Willies, their favorite French Quarter pizza place... they even treated me to a slice!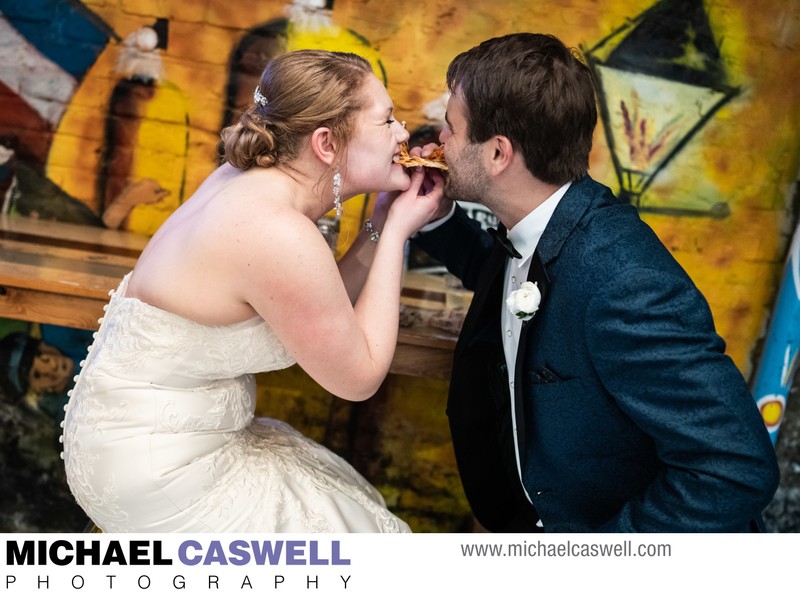 Location: 300 Bourbon St, New Orleans, LA 70130.