Royal Sonesta New Orleans Wedding Ceremony in Courtyard
I had a great time photographing this couple's Royal Sonesta New Orleans wedding in the French Quarter! The ceremony took place in the hotel's beautiful courtyard, and then we headed out on a second line parade to celebrate (and give the venue staff some time to flip the space).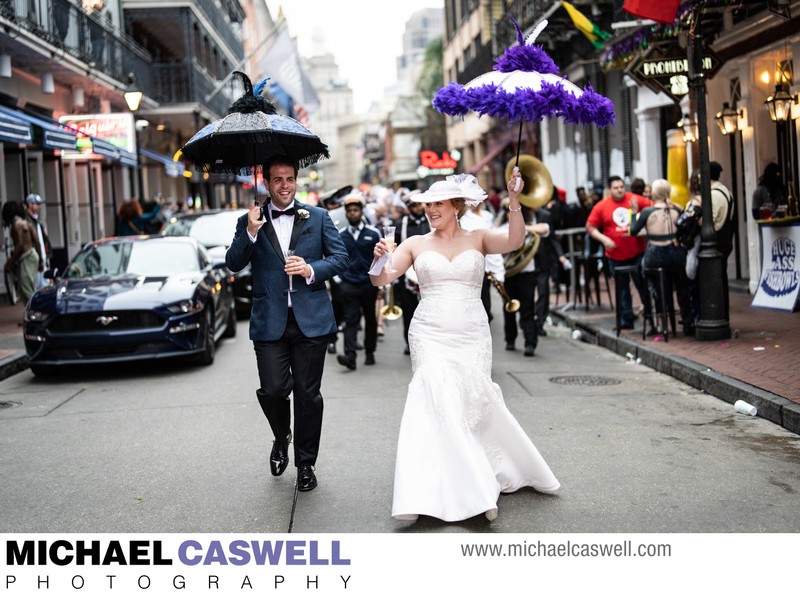 Back at the hotel, the cake was amazing, with the back side featuring the appearance of being made from Lego bricks, in recognition of the groom's prior employment with the legendary company. The cake topper was a pair of voodoo dolls, and the couple also gifted custom-made voodoo dolls to some of the friends and family (with most of them crafted to look like each individual, complete with the outfit to match!).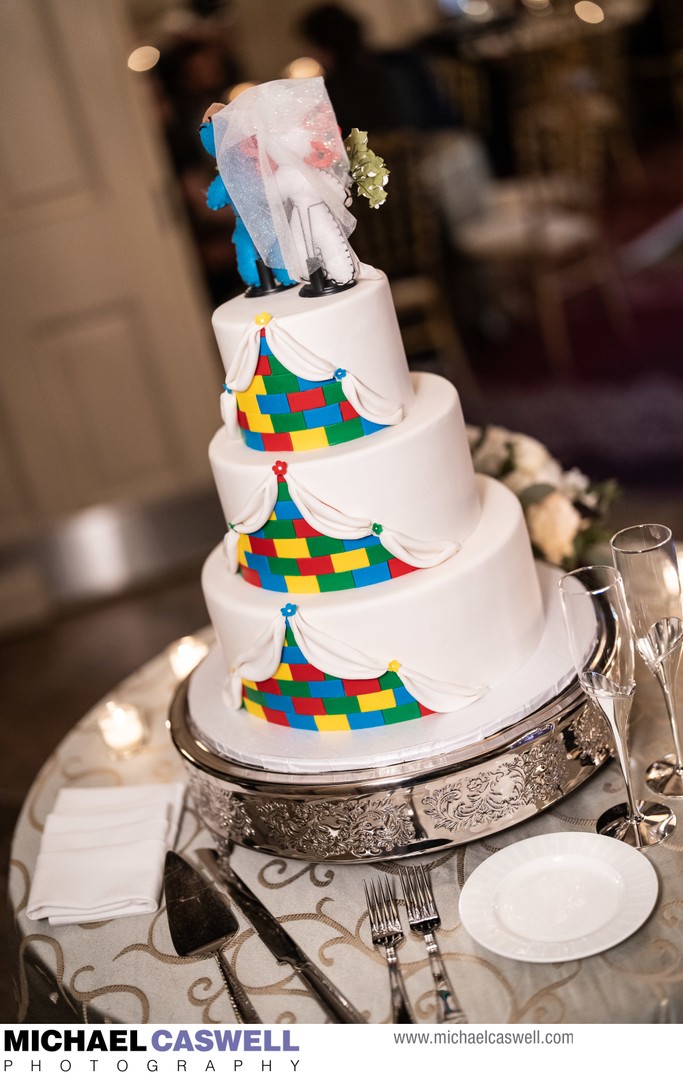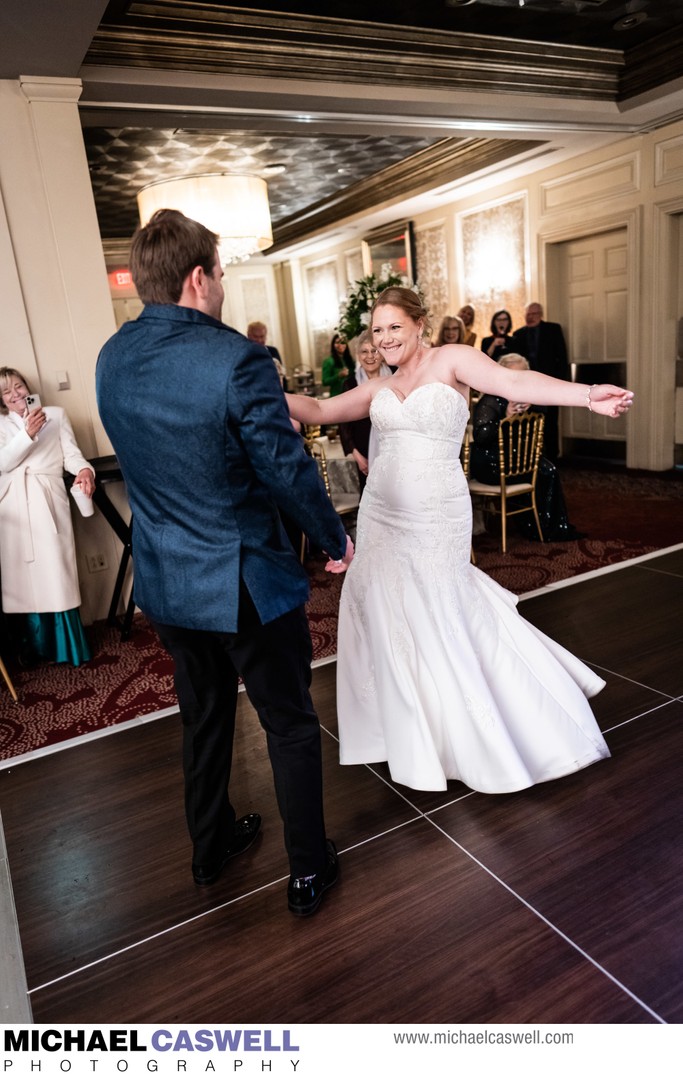 At the end of the night, the couple departed through a web of streamers, and then we headed down Bourbon Street to grab a slice of pizza at Willies, their favorite French Quarter pizza place!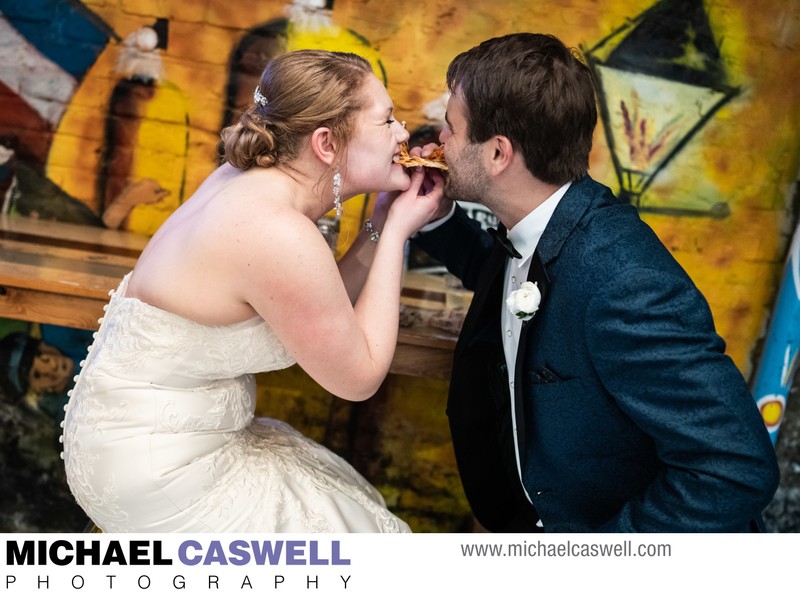 Location: 300 Bourbon St, New Orleans, LA 70130.