Maison Lafitte Wedding Ceremony in Mandeville
This couple's Maison Lafitte wedding took place on a pleasant June afternoon.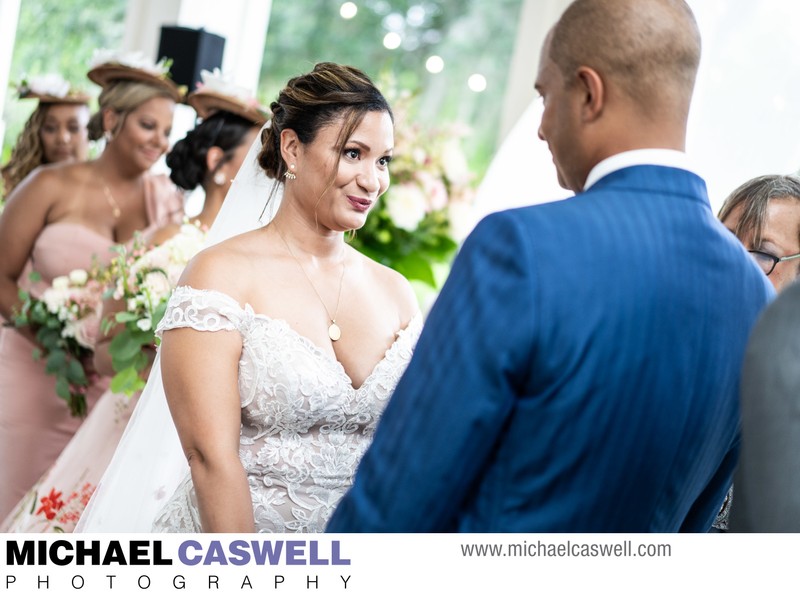 Maison Lafitte is a beautiful event venue located in Mandeville, Louisiana. Built around 1880, this Spanish revival bungalow is among the oldest houses in Mandeville and is listed on the National Register of Historic Places. It has served as a private residence for most of its life, recently having been turned into a wonderful northshore event space located just blocks from Lake Pontchartrain. Maison Lafitte is catered and run by the great folks behind The Lakehouse, another fabulous Mandeville wedding venue and restaurant.
There are several different options for an outdoor ceremony here, such as the front steps of the house, the gazebo in the side yard, or, as was the case with this couple, the spacious pavilion behind the house. The first time I photographed a wedding reception at this venue, this space utilized a tent and a temporary dance floor. But they have since added a permanent structure here, which while being of modern construction, perfectly matches the classic aesthetic of the main building, and seamlessly ties into it.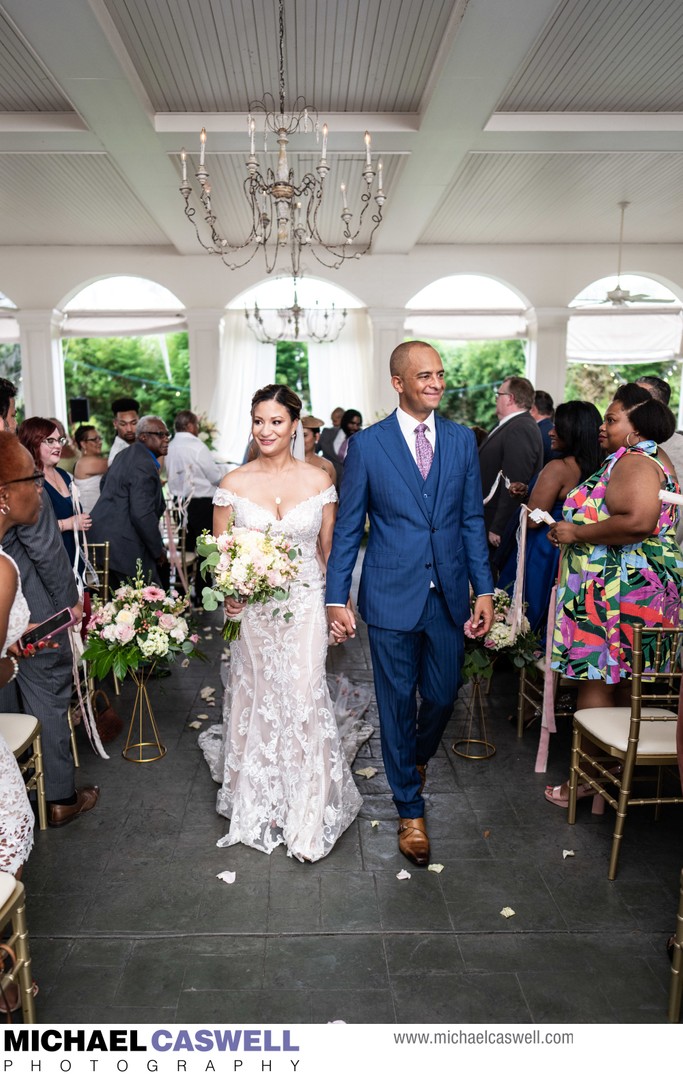 After the ceremony, we did some group photographs out in front of the home, including some informal fun shots such as this one. Because the front of the building faces east, with the sun behind it in the late afternoon, this area is typically in good light at this time.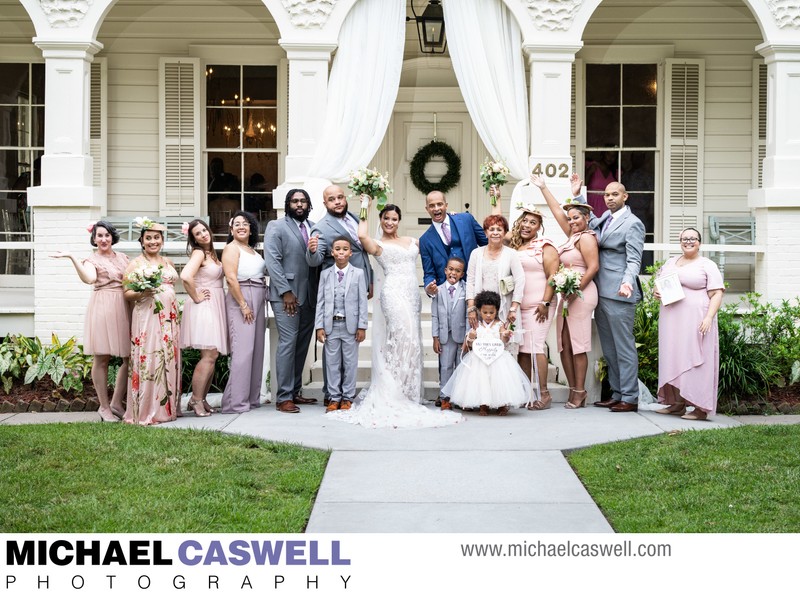 The reception took place back in the same space where the ceremony had been held, with food service being inside.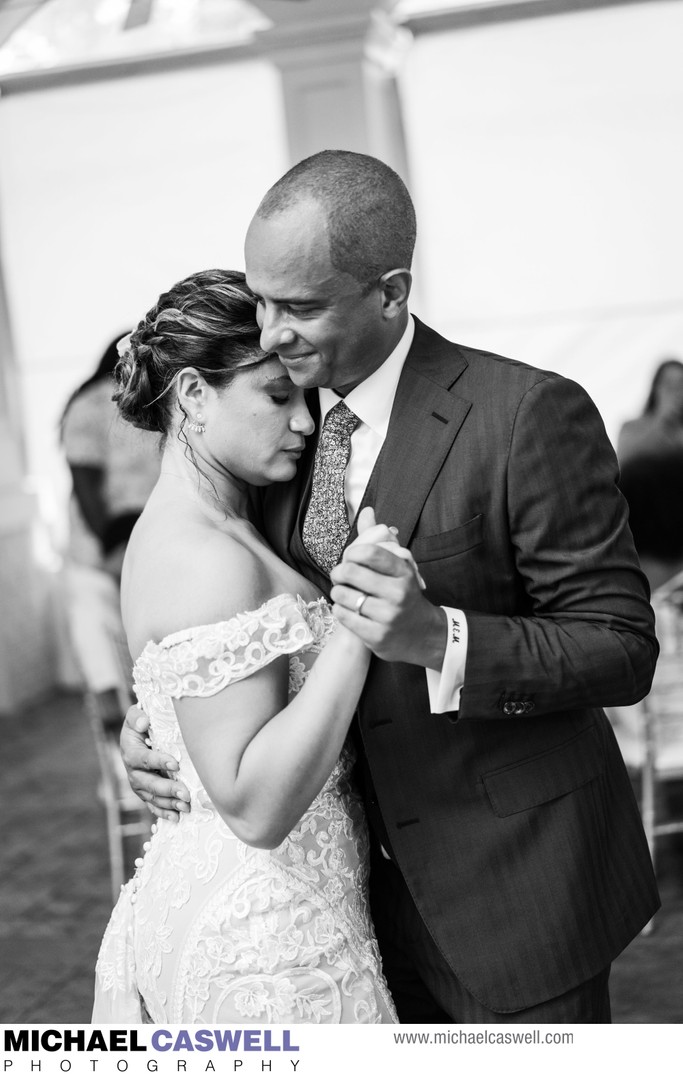 Location: 402 Lafitte St, Mandeville, LA 70448.