Indian Wedding at Nirvana
While you are unlikely to find a wedding photographer in Catholic-dominated New Orleans who truly specializes exclusively in Indian/Hindu weddings, I have photographed quite a few of these long and elaborate ceremonies, enough to have developed a general sense and understanding of what is going on and and what is coming up next.
One particular aspect of Indian weddings that I really like is how the families play a significant role during the ceremony. These weddings are fascinating to photograph, and I always look forward to them! The receptions are always amazing as well. This ceremony took place at the Indian restaurant Nirvana in uptown New Orleans. This couple also had a Catholic ceremony later that same day at Holy Name of Jesus Church, and a reception that evening at historic Gallier Hall on Saint Charles Avenue.
Here's what this bride wrote about me after the wedding:
My husband and I booked Michael Caswell from afar for our New Orleans wedding. His work speaks for itself but we were pleased with our Engagement Pictures as well as our TWO ceremonies on our Wedding Day and Reception. He shot almost 1500 pictures! His style is classic and traditional with a modern twist. We were so pleased with our engagement photos that we used them as our decor at our reception! The best part about Michael, in addition to his work, is that he is truly a nice guy and while snapping hundreds of photos, he is not that noticable while doing it. He is part of the action but not distracting at all. He is also very flexible! Having two ceremonies in one day, he had to do it all from a Baarat with my husband (who is Indian) on a horse to church shots to reception pictures including a New Orleans second line. He captured all of the day and was very easy to work with. Book Michael today, if he's free for your wedding day, that is!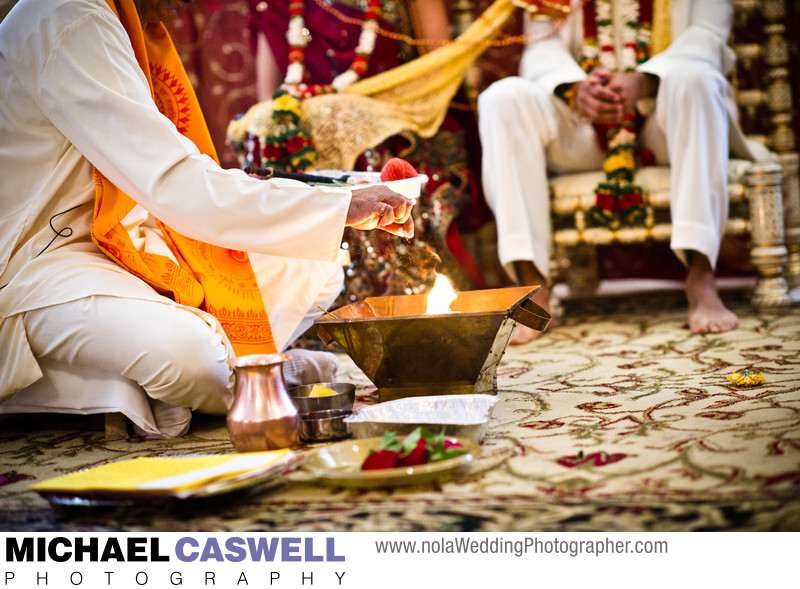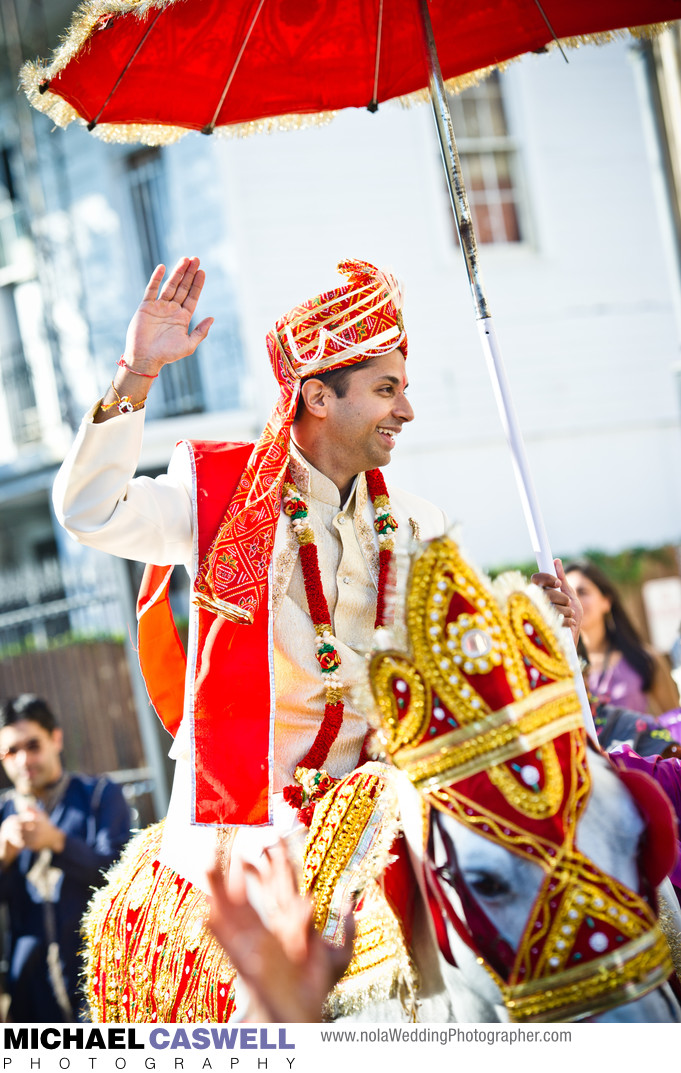 Location: 4308 Magazine St, New Orleans, LA 70115.