Hermann-Grima House Wedding in the French Quarter
The beautiful courtyard is where this couple's Hermann-Grima House wedding ceremony took place. This courtyard is ideal for weddings, as it features a long brick-paved walkway through the center leading up to the house, where ceremonies typically take place at this venue, making for very nice photographs of the processional.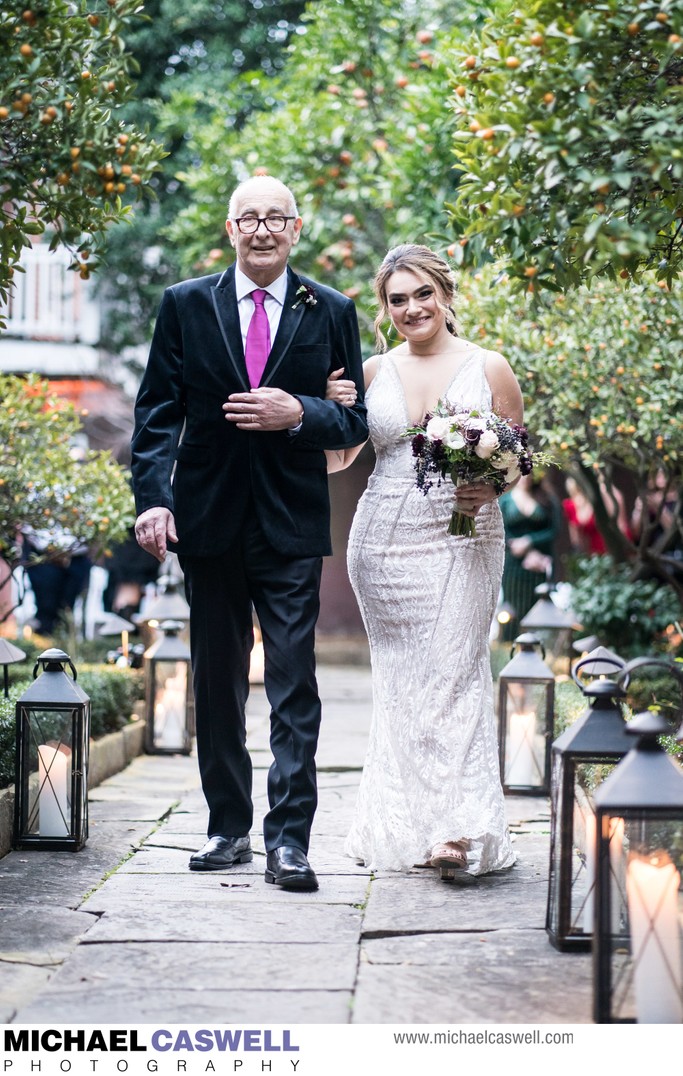 This New York couple had a spectacular wedding in New Orleans that was an absolute joy to photograph, with Brittani Adams-Perret of Unique Weddings in New Orleans expertly coordinating the event, and the always professional crew of Studio Vieux Carré on hand for video.
We started out with coverage of the bride and groom getting ready at Hotel Mazarin, where the couple also shared their emotional first look. We then captured some portraits of the couple around the French Quarter.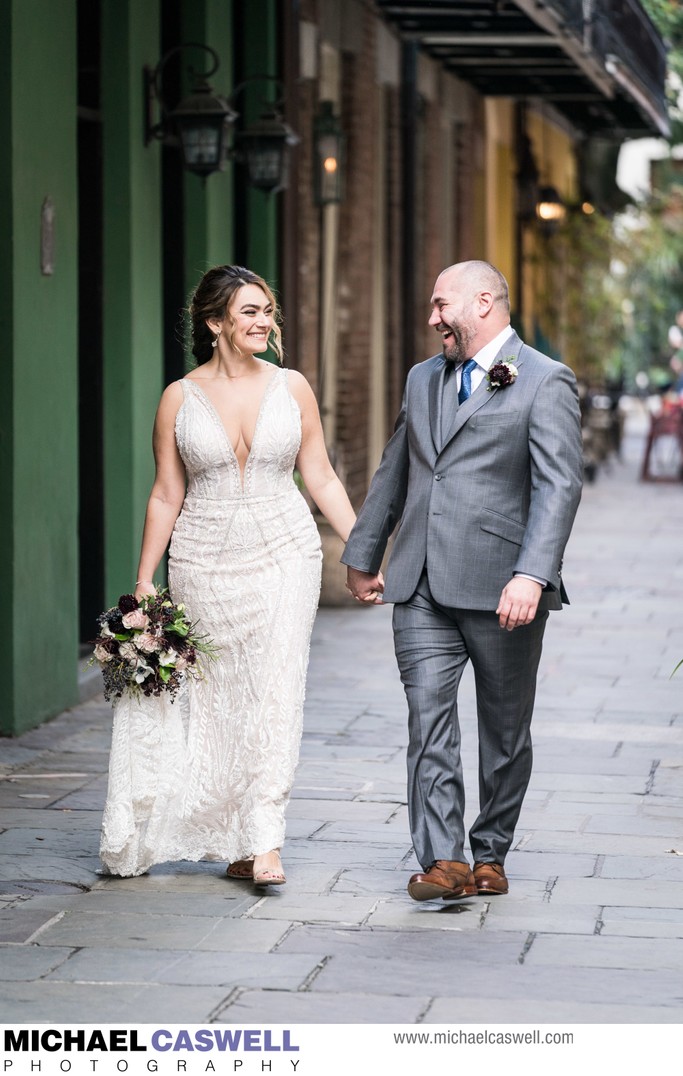 After the formal group shots back at Hotel Mazarin, we headed to the beautiful Hermann-Grimma House, where the ceremony was to be held.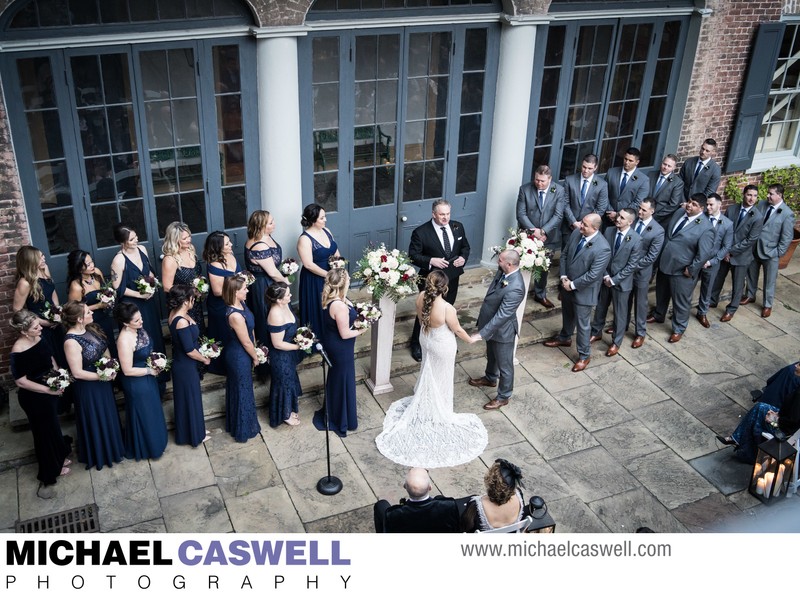 The reception took place in world-famous restaurant Broussard's courtyard, which is adjacent to that of the Hermann-Grima House. The front entrances to these two venues are actually on opposite streets, but their courtyards are located back-to-back and share a common wall, with a gate allowing easy access between the two.
Both venues are capable of hosting a ceremony and reception by themselves, but many Broussard's couples split up these two portions of the event by having the ceremony at the Hermann-Grima House, which eliminates the need for a single space to be reconfigured for the reception. However, another great way to address this problem when having a ceremony and reception in the same space is to have a Second Line parade through the French Quarter immediately after the ceremony, which gives venue staff time to make the necessary changes (and is an amazingly fun and memorable thing for you and your guests as well!).
Location: 820 St Louis St, New Orleans, LA 70112.