Wedding Ceremony at the Tree of Life in New Orleans
The Tree of Life in Audubon Park is a very popular spot for intimate wedding ceremonies and elopements in New Orleans. I loved how this wide-angle photograph really communicated how big this tree is, dwarfing the couple and the officiant.
This couple tied the knot with just two close friends in attendance. After the ceremony and some portraits in the park, we headed to the French Quarter, where we did a few more portraits and met up with the Jaywalkers Brass Band for a second line parade through the streets, live-streamed to the couple's friends and family back home!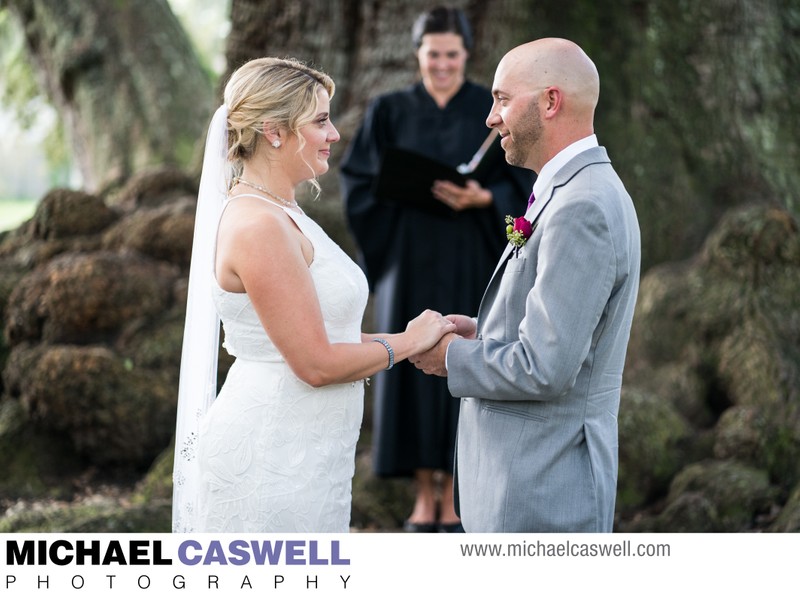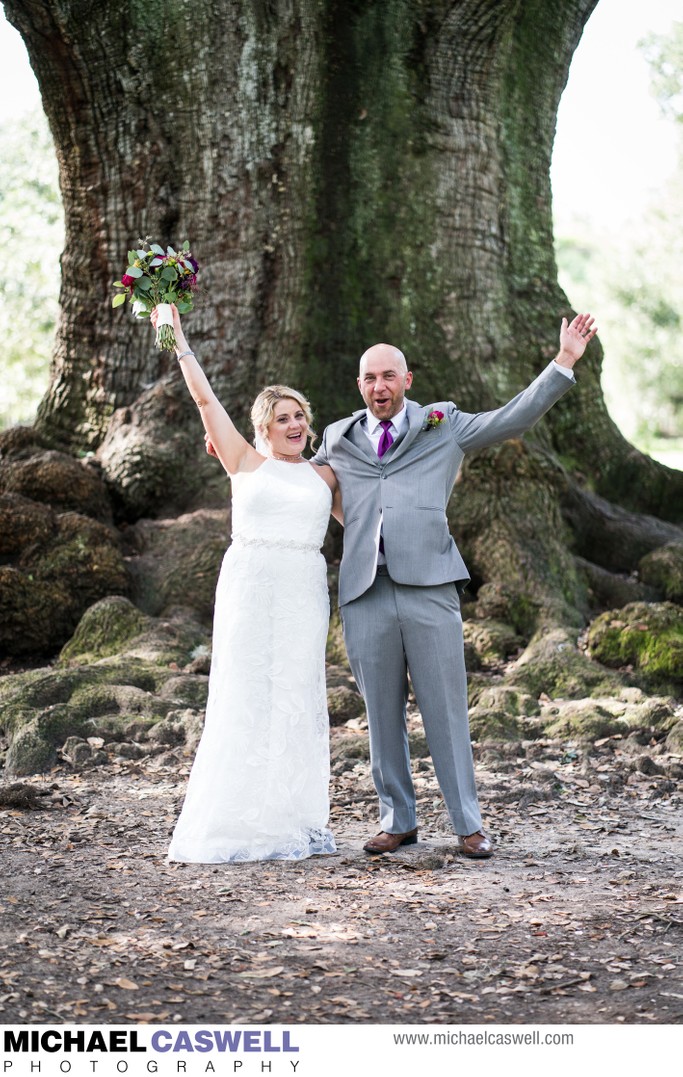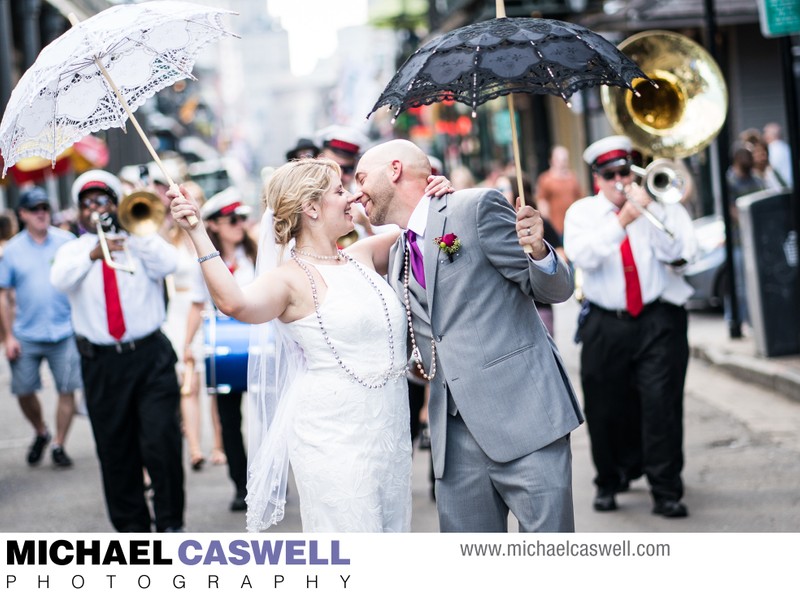 Here's the wonderful testimonial the bride wrote after the wedding:
I can't boast enough about Michael. He was a perfect choice for our photographer for our elopement. Our officiant was late and we were on a tight scheduled due to our second line at a different location. Michael was still able to capture the beauty of the day. One pic of me holding tears back still brings to my eye the instant I see it. He was also fantastic in recommending vendors and our chosen ceremony site. We are from California, so we did not know who to work with, but Michael's recommendations were the best! Thank you Michael!
The bride's comment about the emotions she felt when she saw that one particular image underscores the powerful nature of wedding photography. Few things can take you back to special and meaningful moments like a good photograph.


A TREE AS OLD AS NEW ORLEANS ITSELF
The Etienne de Boré Oak is named for the city's first mayor, who ran a sugarcane plantation on this land. More popularly known as the Tree of Life, most experts peg its age at about 300 years old (though estimates vary wildly, from 100 to 500 years old). It's a massive and impressive tree, and makes for a memorable and beautiful location for a small wedding ceremony or elopement.
It's a popular spot for residents to relax and socialize (and occasionally climb!), but most people are accommodating when they see that a wedding is about to take place, and will be kind enough to courteously clear the area for the couple's ceremony.
Though it's a very popular spot for elopements, traditional wedding ceremonies with seating for guests can take place here as well.
Location: Tree of Life, East Drive, New Orleans, LA.