Destin Bay House Wedding
As a New Orleans wedding photographer who primarily works in this metro area (as well as Baton Rouge, Lafayette, and the Mississippi Gulf Coast), this wedding in Destin, Florida was a nice change of pace! It took place at the Destin Bay House, a quaint and beloved venue located on Chocatowatchee Bay that featured ample indoor and outdoor space, on-site accommodations for the bride to get ready in, and a cluster of cottages right across the street for guests to stay in if they'd like.
Sadly, this was to be one of the last (if not the last) weddings at this fantastic venue, as the property had been sold to the city to be the site of a new fire station (the waterfront location on the bay being ideal for the fire department's boats). But this couple gave the venue a worthy send-off with an amazing and memorable party!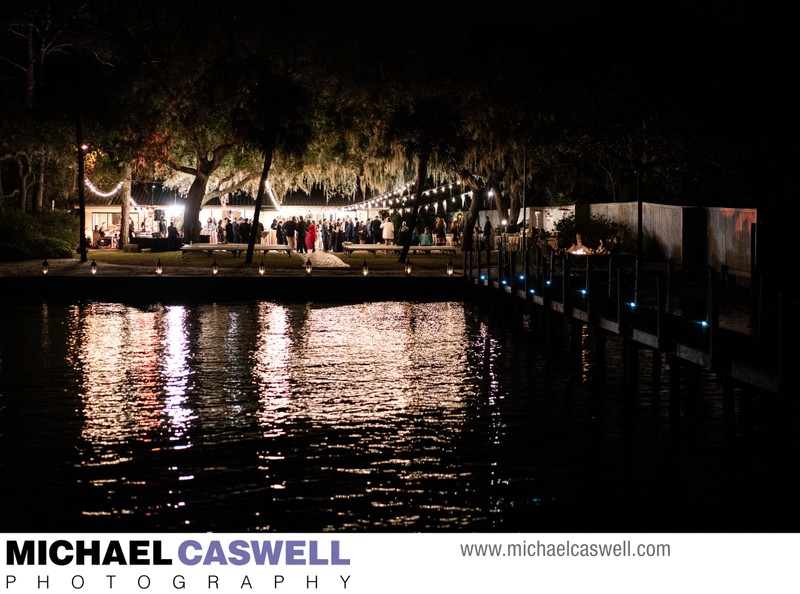 A fence that runs along the side of the property was lined with crosses created from recycled wood and hand-engraved with the names and wedding day of each couple who had gotten married there. In an interesting bit of coincidence, the couple whose cross was the very first one at the front edge of the fence were actually guests at this wedding (which, again, was likely the last wedding to be held here), and we captured a photograph of them by their cross.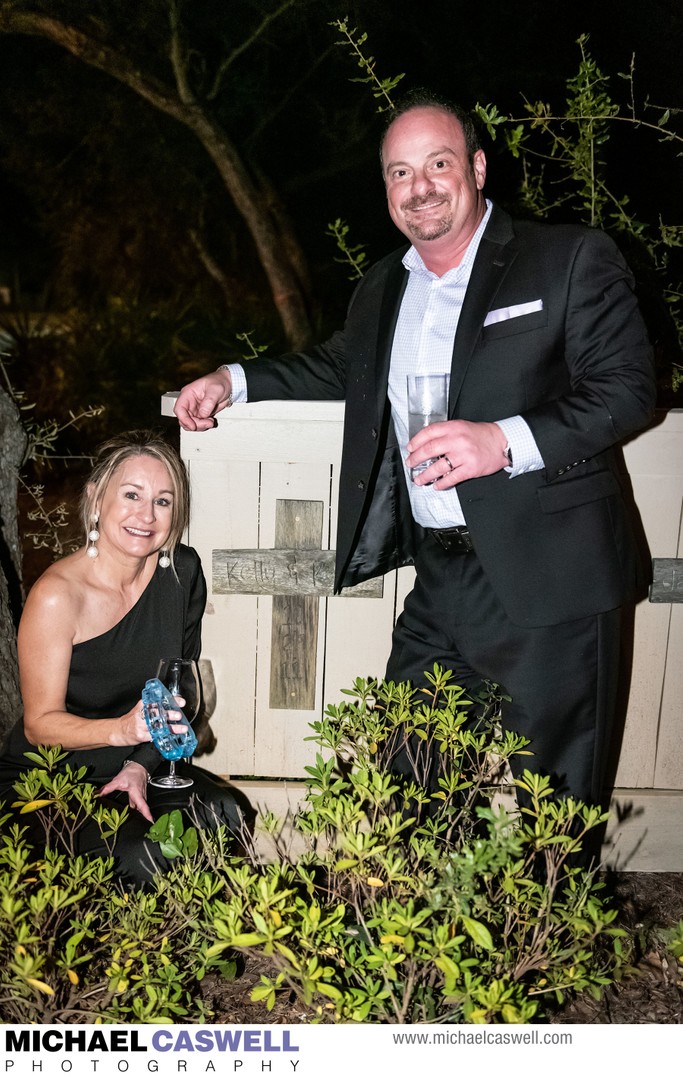 Location: 127 Calhoun Avenue, Destin, FL.