Barn of Pearl River Wedding Ceremony
This Slidell couple had a fabulously fun wedding on the northshore! The bride and bridesmaids got ready at the Guest House on Girod in Mandeville, and then we headed to The Barn of Pearl River for the wedding ceremony and reception.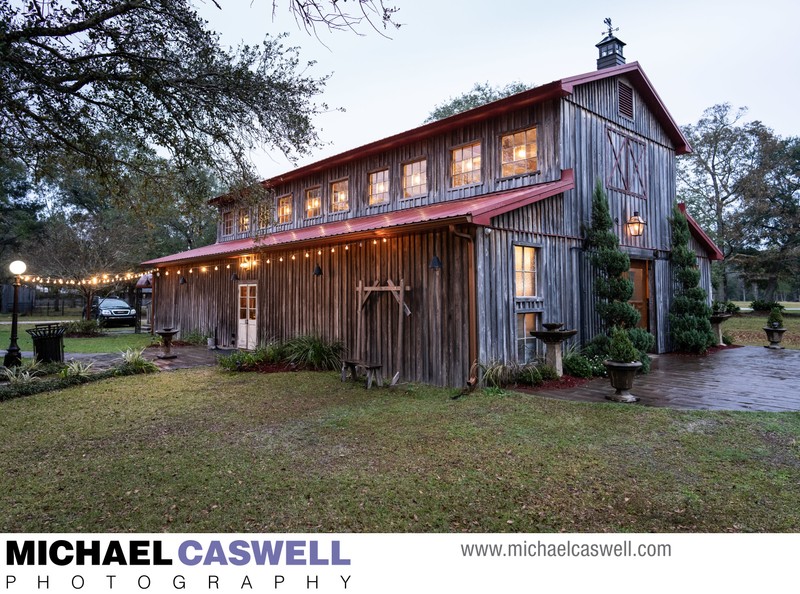 It was a bit of a drizzly November day, so the ceremony took place inside, and the warm rustic look was gorgeous! The ceremony was lovingly officiated by the bride's brother, and it was so wonderful to work with such a tight-knit family.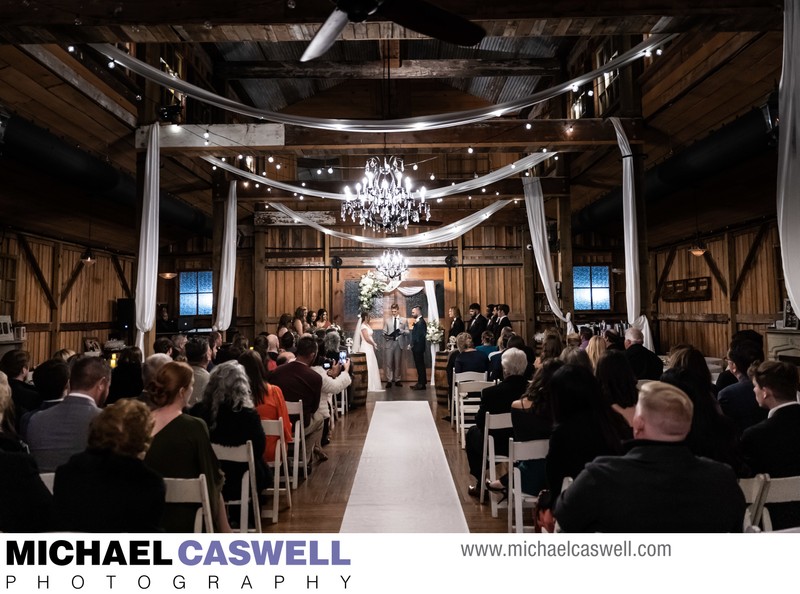 Despite the light rain, we were still able to sneak outside and do a few portraits of the couple at the front of the barn.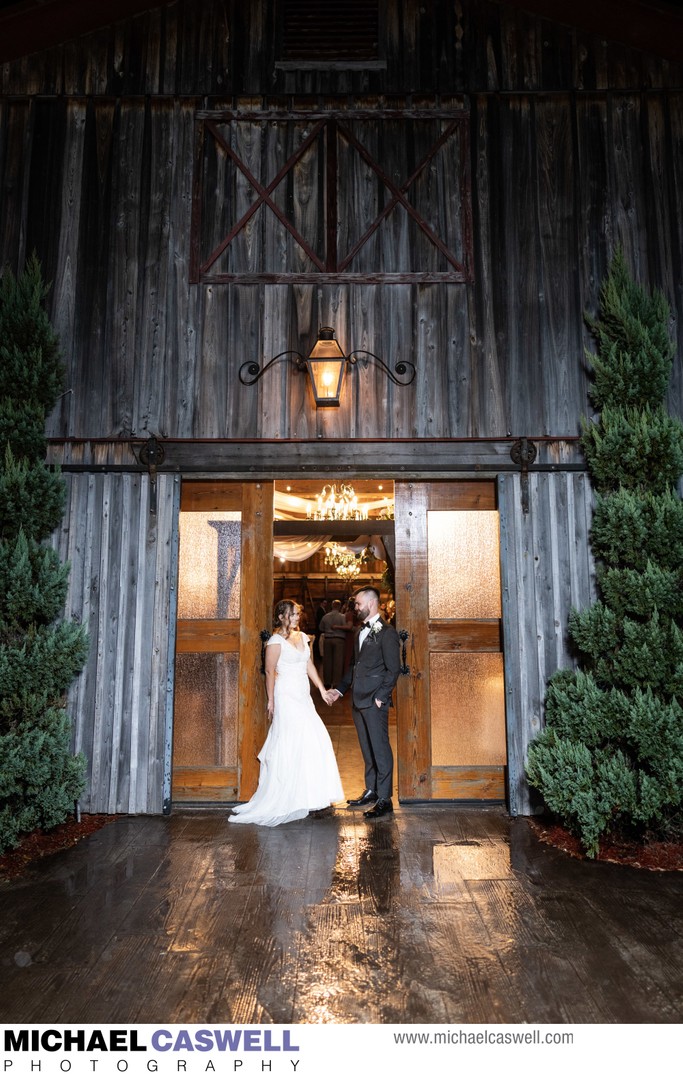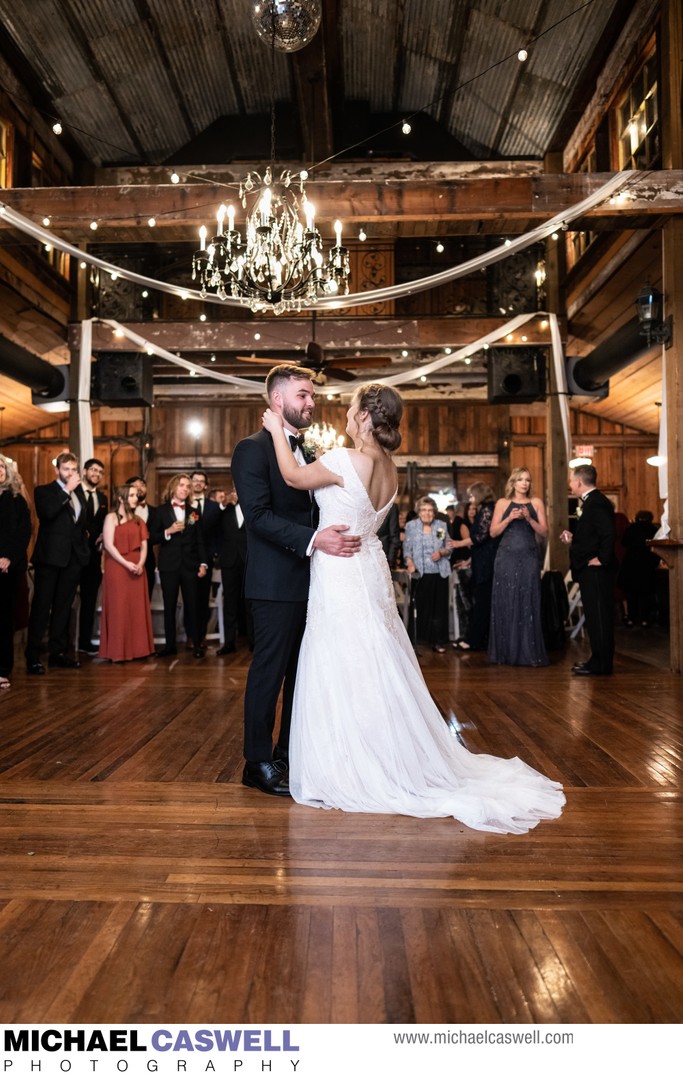 They also took a break during the reception to play the traditional Shoe Game, in which the couple sits back-to-back and, while friends read out questions about various characteristics, behaviors, and personality traits, the couple raises either their own shoe or their spouse's shoe to indicate who they believe the description applies more to. They actually agreed on most of the questions (though obviously not the particular one when this photo was captured)!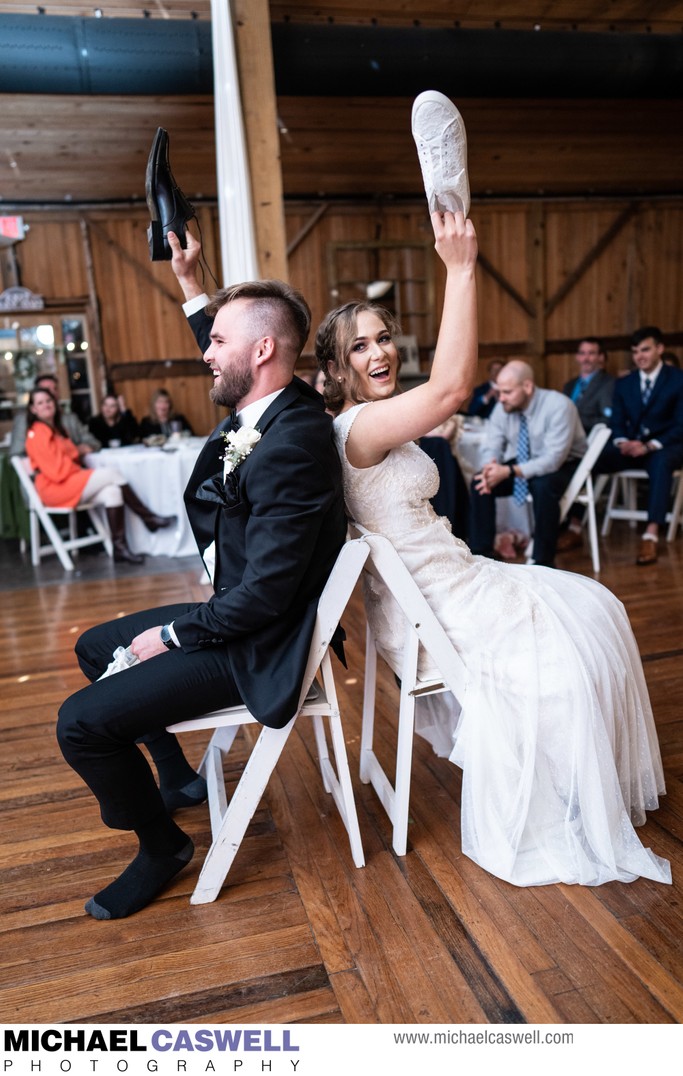 After I sent the couple their wedding gallery, the bride responded, "Thank you so much for the pictures. You guys were incredible and they are everything I could have wanted and more. Denim and I looked through them and were so excited by them. You guys captured everyone there and the joy of the night!"
A few months later, the bride's mother had these nice words to say about me:
I used Michael Caswell Photography for my daughter's wedding in November. He and his assistant did an amazing job. We felt comfortable all night and he took so many fabulous shots. He was easy to work with and I highly recommend him as a wedding photographer. We couldn't be more pleased with the photographs we received. He is professional to work with and on top of that friendly as well. We also used him for her engagement photos and it was an excellent experience.