Lake Martin Engagement Portrait Near Lafayette
This Lafayette couple's wedding was taking place in that city, though they originally planned to come into New Orleans or maybe Baton Rouge for their engagement portrait, but since I had a wedding in nearby Opelousas coming up soon, I gave them the option of doing the session closer to home if we could coordinate our schedule with the wedding. Of course, while I know of numerous spots around the greater New Orleans metro area for portraits, I had to rely on the couple's local knowledge to suggest a location.
The bride felt that the Lake Martin area, near Breaux Bridge, LA, would work well for us, as a friend of hers had done engagement portraits there a few months prior, and it turned out to be an excellent choice. Lake Martin is home to a beautiful wildlife reserve, with many fascinating creatures and abundant gorgeous scenery. This photograph was captured on an old wooden dock near the boat launch. We also traveled down Rookery Road and found a few other great spots, finishing up our session on the wooden boardwalks through the swamp near the Cypress Island Preserve Visitor's Center.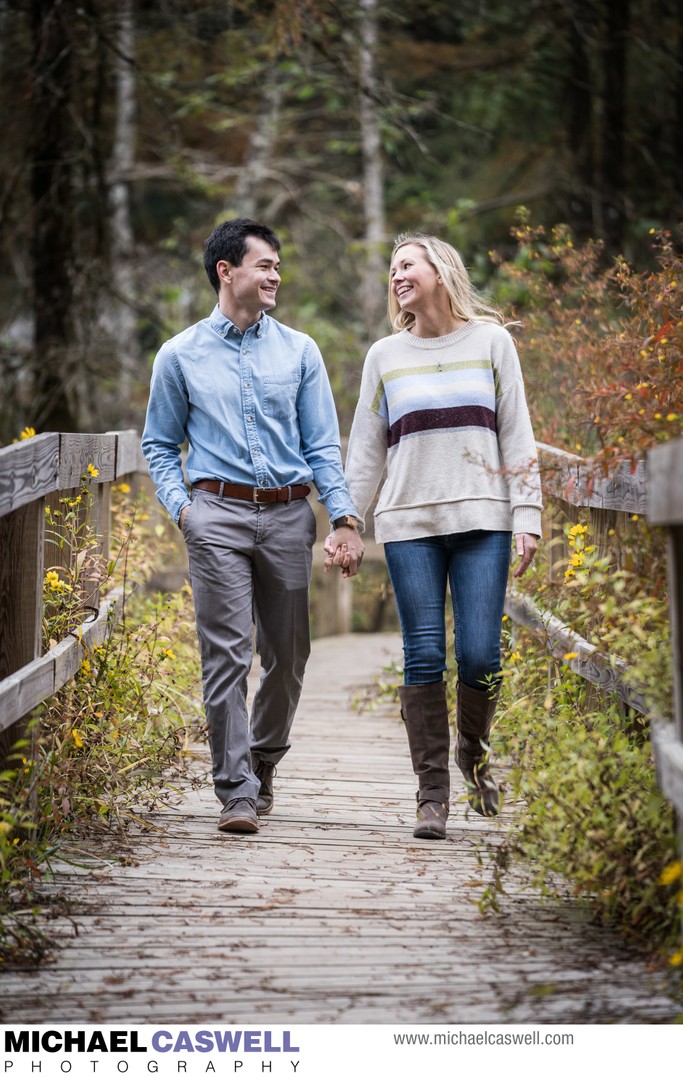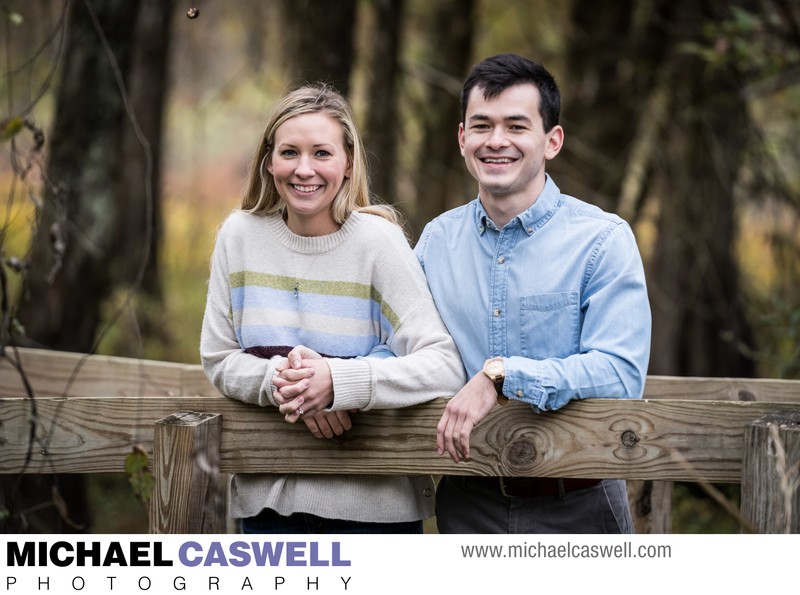 Their wedding took place at St. Genevieve Catholic Church and the Petroleum Club in Lafayette.
Location: Lake Martin, LA.