French Quarter Engagement Portrait in New Orleans
This Atlanta couple came into New Orleans for their engagement portrait, and as is readily apparent in this photo, they were so much fun to work with! Both of them had great personalities that meshed perfectly together, and the bride was equally as fun to photograph during her bridal portrait at Southern Oaks, and the wedding itself was a blast too, of course.
This particular shot was captured in front of one of my favorite buildings for photographing couples in the French Quarter during engagement portraits or wedding day portraits, though it has to be at the right time of day. Morning is fine, but in the afternoon we need to hit this spot at around 20-30 minutes before sunset, after the sun has ducked down below the buildings across the street. Earlier than that, and it's in harsh direct afternoon sun.
Though it may look fairly drab and run-down on the outside (which, of course, makes it perfect for portraits... photographers cringe whenever the exterior of a building with such gorgeous patina is "renovated"!), this Dauphine St. creole cottage is actually a modern and sophisticated looking residence on the inside, and was once owned by famed musician Lenny Kravitz. The last time it was one the market, in 2016, it was listed for over $1 million!
I'm always curious about the history of old French Quarter buildings like this one. On one portion of its weathered exterior, you can make out the words "oyster loaf", suggesting that perhaps a small restaurant or cafe was once located here.
We captured many great photographs during this couple's engagement portrait session, such as this one of them with the iconic Freddie Mercury pose in the middle of Bourbon Street.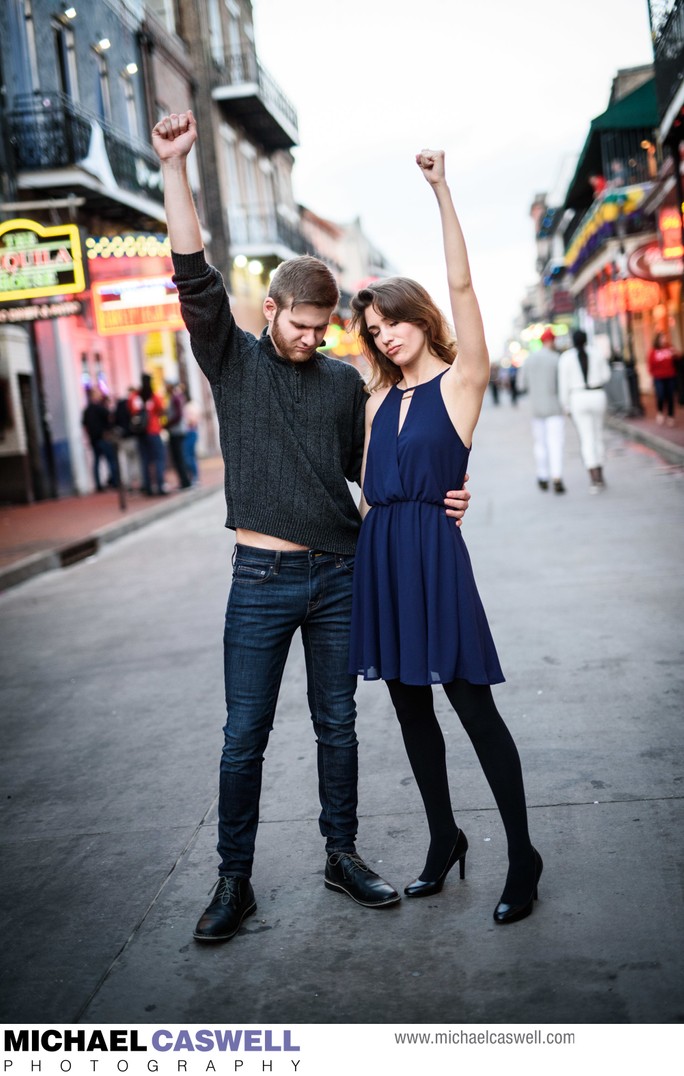 And this shot in Exchange Place, a lovely pedestrian alley near Hotel Monteleone.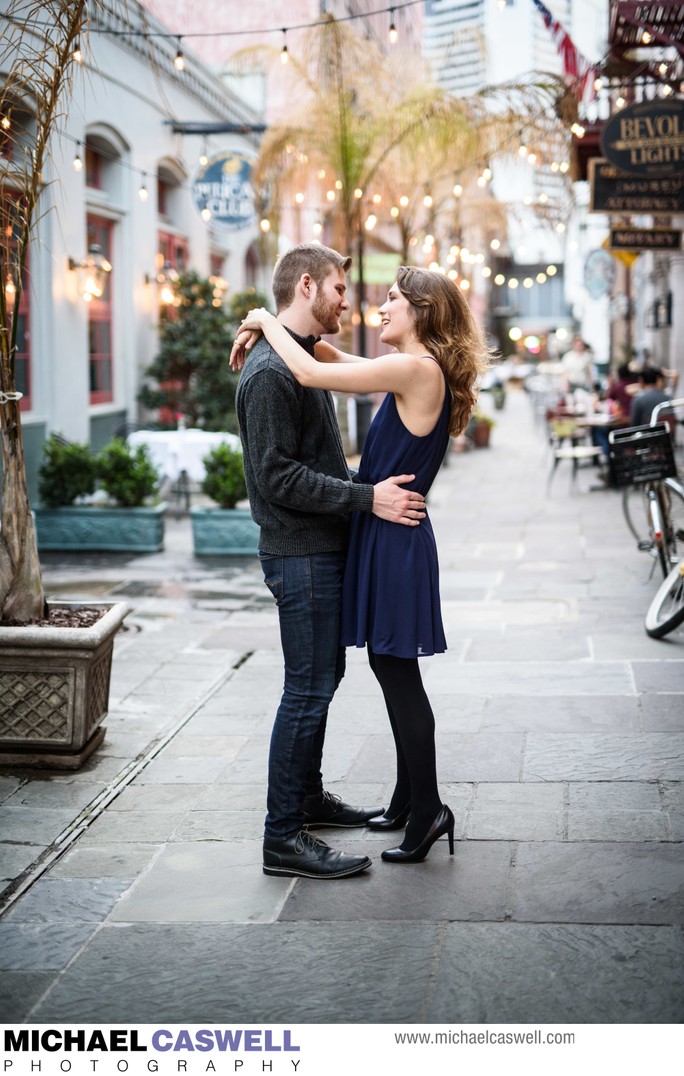 Location: French Quarter, New Orleans, LA.