Engagement Portrait Uptown New Orleans
While most couples choose the French Quarter, City Park, or Audubon Park for their engagement portrait in New Orleans, that's certainly not always the case. This Baton Rouge couple wanted to shoot in the Garden District area in Uptown New Orleans, and I was happy to oblige. The groom had actually served as the officiant for a wedding of one of his friends that I photographed several months before.
This particular building caught my eye immediately as I arrived at our meeting spot. We did a nice walk around the area and found numerous other great spots, and we managed to catch a streetcar going by. As a side note, I always love how most of these streetcar drivers, when they see a couple having their picture taken with the approaching streetcar in the background, slow down to give us a few extra seconds of shooting time as they pass.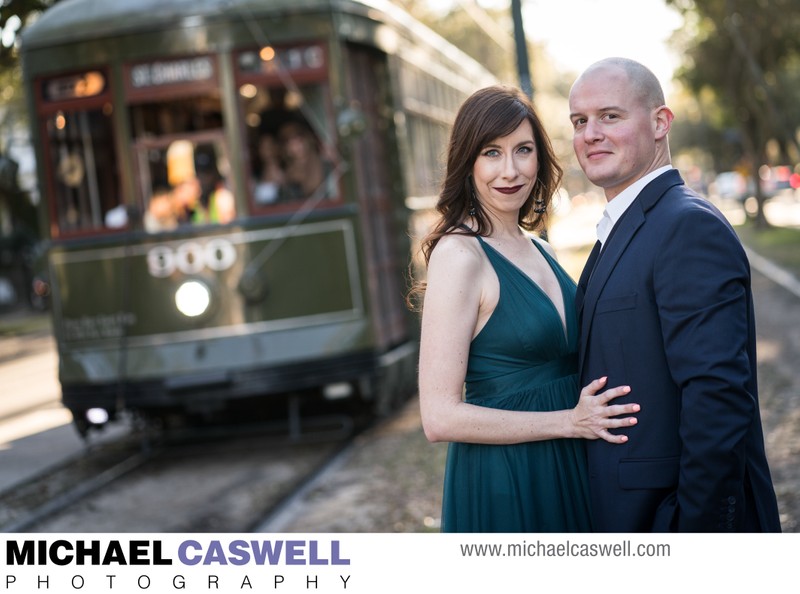 We wrapped up our portrait session at Red Dog, one of the couple's favorite restaurants / bars, and it's always fun when a couple incorporates personally meaningful things like this!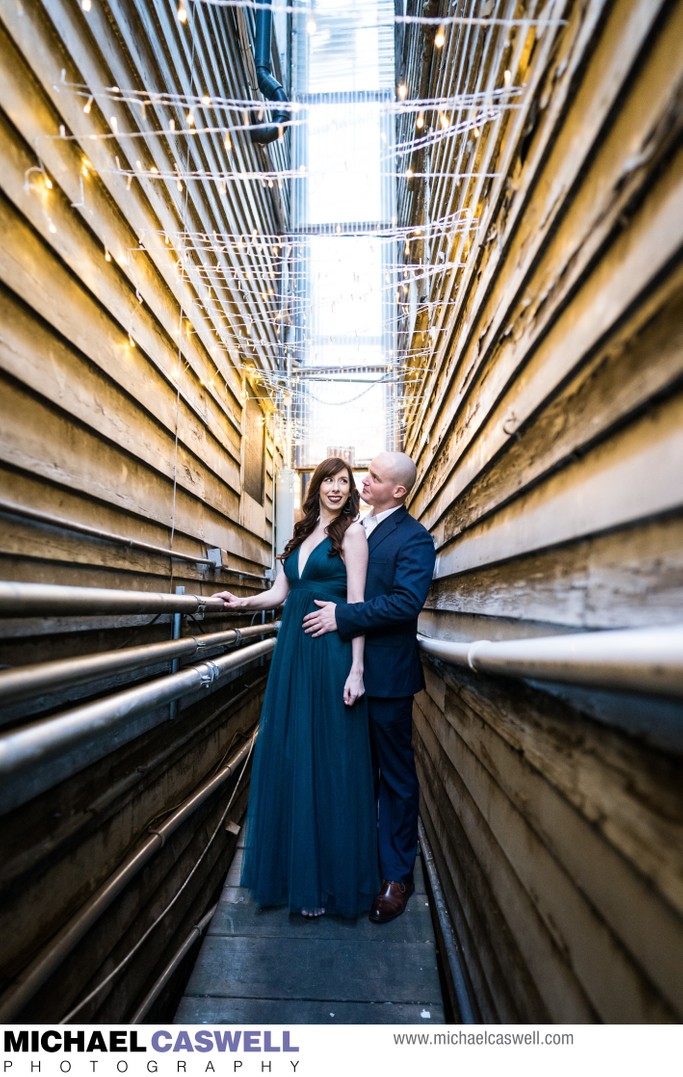 Location: Garden District, New Orleans, LA.